In a recent warning letter to domestic drug maker USV Ltd for violations in manufacturing practices, the US Food and Drug Administration (FDA) has asked the company to identify the "historical period" during which the violations occurred at the firm's Mumbai facility.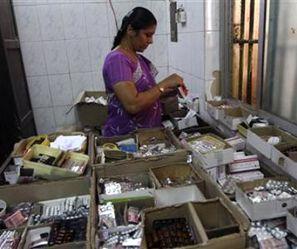 Pointing out data integrity-related issues, the US regulator also asked the company's consultant to identify and interview current and former employees who might have been responsible for inaccurate data reporting.

The warning letter, dated February 6 and sent to USV Ltd's managing director Prashant Kumar Tewari, highlighted the "lack of reliability and accuracy of data generated" by the firm.

An email sent to USV Ltd did not elicit any response.

The letter has made the domestic pharmaceuticals sector jittery, as it is indicative of stringent directives by the regulator in the future.
"It is a uniquely drafted letter. The usual practice is to only talk about the violations in the facility and the observations by the regulator. Though the regulator also briefly talks about the steps required, it never details it in the manner done in this letter," a senior official at a leading pharmaceuticals company told Business Standard.
The sector is also concerned about the regulator's directive to USV to identify and interview employees.