Brokerages are expanding the universe of stocks they cover amid a boom in the market.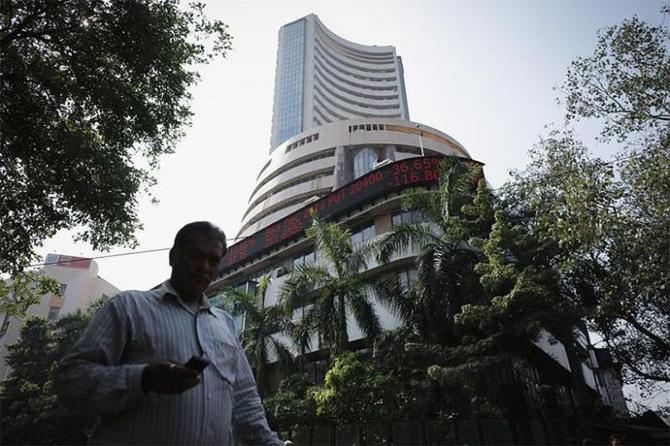 Several stocks in the mid-cap universe are now tracked by more analysts than they were a year ago.
For instance, SBI Cards and Payment Services is now tracked by 17 brokerages, compared to just four a year ago.
Similarly, companies like V-Mart Retail, Ujjivan Small Finance Bank, Indian Energy Exchange, and Birla Corporation are tracked by 7-8 more analysts.
Analysts coverage for more than three dozen companies from the BSE 500 universe has increased by at least five, according to the data provided by Bloomberg.
This list is dominated by companies that were listed in the past two years, stocks that have seen a sharp increase in their market value, and where institutional ownership has increased.
"More analysts tend to cover stocks with an eye on brokerage, particularly from institutional investors.
"Whenever there is interest from institutional investors, they (brokerages) are bound to cover the stock," said Ambareesh Baliga, an independent markets analyst.
Affle India, HDFC Mutual Fund, Sumitomo Chemicals, and Solara Active Pharma Sciences have seen a sharp increase in the number of analysts tracking them.
Market players said the trend is positive from a transparency and governance perspective.
"Rise in institutional holding in a company is a sign that the company is following due diligence," said Siddhartha Khemka, head of research (retail), Motilal Oswal Financial Services.
The spike in coverage comes at a time when the rally in the market has upended the mid- and small-cap universe.
The average small or mid-cap stocks, as defined by Sebi's rules for mutual fund categorisation, is much larger than last year -- and also compared to history.
A recent study by ICICI Securities showed that the upper limit for a mid-cap stock is $5.2 billion, up from $3 billion a year ago.
Similarly, the upper limit for a small-cap is $1.6 billion, up from $850 million a year ago.
The so-called micro-caps now have a starting market cap of $400 million, up from $190 million a year ago.
However, not all companies have seen an increase in coverage.
A large number of companies in the BSE 500 universe have seen a decline in coverage.
These are mainly banks, public sector undertakings (PSUs), and companies that have seen an erosion in market value.
Leading lenders -- such as HDFC Bank, ICICI Bank, and Axis Bank -- have seen analysts' coverage drop by 5.
Market experts say this is on account of either the brokerage shutting down or a foreign brokerage suspending India operations.
Despite the decline, these banks remain most-tracked by analysts globally.
For instance, HDFC Bank and ICICI Bank are tracked by over 50 analysts each, according to the data provided by Bloomberg.
Besides banks, companies that have seen a decline in coverage are the ones with high debt and uncertain business outlook.
"At times, when a stock under coverage falls into bad times, there is no point in covering the stock until a turnaround solution is found.
"In addition, companies that consistently fail to deliver their promised performance or are suspected of low corporate governance standards are also taken off the coverage list," said Deepak Jasani, head of retail research, HDFC Securities.
Some believe there could be technical reasons for brokerages suspending coverage on some stocks.
"Sometimes analysts cannot justify a 'buy" call, and at the same time, not many are comfortable giving a 'sell' call unless it's a screaming 'sell'.
"The best thing then is to keep quiet or drop coverage," said Baliga.
Photograph: Danish Siddiqui/Reuters