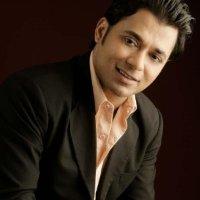 Anupam Mittal (see left) could be mistaken for a model on a Mumbai street in his blue party shirt, yellow denims, earrings and a David Beckham hairstyle.
Yet the media-shy Mittal is one of India's most successful angel investors whose ventures include Shaadi dot com, Makaan dot com and Mauj Mobile.
Valuations of companies where Mittal is invested are hitting the roof as Indian e-commerce booms. With over 40 investments in Interactive Avenues, Ola Cabs, Druva, Sapience, Pretty Secrets, Café Zoe and others, the value of Mittal's portfolio has jumped 10-fold in the last couple of years.
In April 2011, Ola Cabs had raised approximately Rs 1 crore from Anupam Mittal and Rehan Yar Khan in an angel round of funding. Mittal holds about two per cent equity in Ola, which touched a valuation of Rs 1,100 crore when it raised $41 million in July. Later, it raised another $210 million in a round led by Softbank.
Mittal's stake in Ola, acquired for Rs 50-60,00,000, has risen in value to Rs 22-25 crore or Rs 220-250 million in three years.
"When you look at investment, Ola gives a very high return because the amount we put in was small.
The higher you go in absolute amount, the harder it becomes to generate returns, but generating high ROIs (returns on investment) on small amounts is easier," Mittal said. Mittal has exited four or five investments with high returns.
"Interactive Avenues was India's largest digital advertising agency, which we sold last year to IPG, a global advertising conglomerate.
It was the biggest exit in that space in India. The other one was Little Eye Labs, which was sold to Facebook earlier this year. It was the first acquisition I faced in India. And those are the exits so far." Interactive Avenues was sold for about Rs 350-400 and two investors who held a majority stake, Mittal and Sequoia Capital, exited. Mittal had an investment of Rs 3.5 crore for a minority stake. According to him, another five or six exits will happen in the next 12 months.
"Some are under discussion right now, but we are pretty confident we will see at least five or six (exits) in the next 12 months," he said.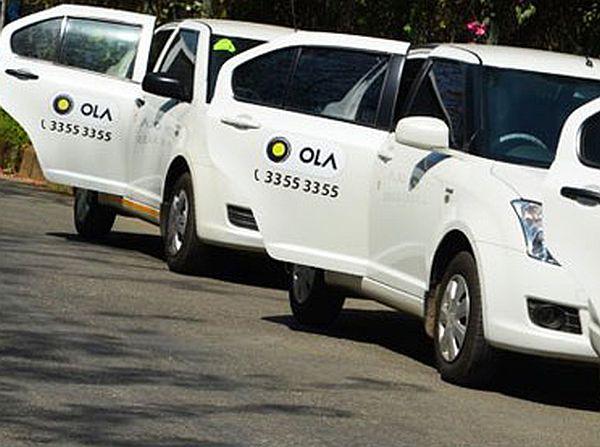 Image: Ola Cabs. Photograph: Courtesy, Ola
As any other angel investor, Mittal is ready to write off a fourth of his investments. "So whether it is Sapience, Dhruva, Pretty Secrets, Ola Cabs or Interactive Avenues, all these are going to be very big returns.
Then there is probably about 15-20 companies that will do okay, where the return may be three-four times the money.
Then I think there is going to be about 10-15 which will fail. So I have already written off about five or six small companies and will write off another seven or eight, or at least 10," Mittal said, describing his investment strategy. The total investment by Mittal is about $1.5 million in the last seven years.
"If you take the value of the existing shares in some of these companies based on their most recent funding round, it is worth $15-20 million, which is pretty good in seven years' time," Mittal said. Mitttal married Mumbai-based model Anchal Kumar at a fairy tale ceremony in Jaipur last July.
According to him, India is witnessing a big change in entrepreneurship. "If you go back seven to ten years, there was a stigma of failure.
So everybody used to take up jobs as engineers, doctors and so on. Now it is easier, people are accepted even if they fail," Mittal said. Also, not many role models existed for entrepreneurs back then, he added.