The number of smartphones booked during the initial hours was 30,000.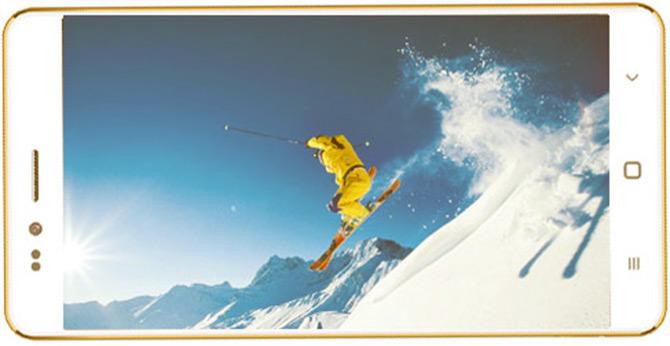 A smartphone at Rs 251 was unheard of till Monday.

However, within a day of the announcement of Freedom251, flags are being raised from various quarters of society and industry questioning the motive behind the initiative.
While, the online booking started at 6 am on Thursday, within a few hours the website, www.freedom251.com, crashed.
Headquarters of the company Ringing Bells Pvt Ltd (RBPL), supposedly offering the handset, wore a deserted look during the day.

Company officials could not be reached. Several calls to its president, Ashok Chadha, went unanswered. That did not stop the buzz around the device.
However, the number of smartphones booked during the initial hours was 30,000, which means Ringing Bells raised Rs 75,30,000 through the initial booking.
According to the terms and conditions, buyers had to deposit Rs 251 during the online registration, four months ahead of delivery.
It could not take more bookings as the web platform could not handle the traffic.
During the initial hours, the site received 600,000 hits per second.
The Indian Cellular Association has urged Union Telecom Minister Ravi Shankar Prasad to intervene.
"Dear friends, we are very grateful for your enormous response and your kind patronage and would submit that as of now we received approximately 600,000 hits per second as a result of your response, servers are overloaded," the company told customers. "We humbly submit that we are taking a pause and upgrading the service and will revert within or before 24 hours."
Indian Cellular Association (ICA), apex body of the mobile industry in the country, has urged Ravi Shankar Prasad, the Union telecom minister, to intervene.
According to ICA, the aggressive pricing is absurd. The specifications that Freedom251 has cannot be sold at less than Rs 3,750 per unit, it said.
"The scheme is unviable. While it takes thousands of rupees to build such a smartphone, no way can one offer it that at such price," an industry analyst said. "It smells fishy."
Bharatiya Janata Party Member of Parliament Kirit Somaiya has written to Prasad to investigate whether it's a ponzi or collective investment scheme (CIS), apart from studying the whereabouts of the company and its objectives. "Chairman & Telecom Ministry assured me of appropriate steps. Buyers must check twice," Somaiya said.
According to documents available with the registrar of companies, ministry of corporate affairs, Ringing Bells was incorporated in Delhi on September 16 last year by Mohit Kumar Goel, a director in the company.
His parents, Sushma Devi and Rajesh Kumar, were appointed additional directors on November 2.
According to its president, Ashok Chadha, the Goels are into the argi-commodity business in Uttar Pradesh and Haryana for three generations.
While RBPL is yet to manufacture any unit on its own, Chadha claims Ringing Bell will be able to achieve this feat through four strategies.
One, the benefit it will receive from excise duty cuts by assembling handsets domestically would be Rs 400 or 16 per cent of Rs 2,500, which he claims to be the original cost of the device.
However, that does not match the excise duty cut he is expecting from the government, which is at 13.8 per cent or Rs 55 lower than Rs 400.
Moreover, the real benefit in terms of duty cut for the industry in India is much lower, executives from major brands told Business Standard.
While, companies like Lava, fifth largest player in the market, enjoy an effective benefit of eight per cent, for OnePlus it is about three per cent, much lower than what Ringing Bell has claimed.
Two, as it starts manufacturing in huge quantities (at least 500,000 units a month according to Chadha), it would be able to cut costs by a further Rs 500 a unit.
Three, online sales will help it cut costs by another Rs 500.
Four, it will have a specialised online platform, which is expected to help it earn additional revenue.
But, all these strategies are yet to be implemented and their success, on which Freedom251's existence depends, is uncertain.
WHAT'S THE DEAL?
30,000 Number of smartphones booked during initial hours
Rs 75,30,000 Amount raised by the company through initial bookings
600,000 hits per second received by the booking website during initial hours