Fuelled by rising passenger traffic and reviving local economies, the global airline industry is projected to record a net profit of $9.8 billion this year, IATA Director General Willie Walsh said on Monday and also made a strong pitch for having global standards for a Sustainable Aviation Fuel (SAF) book and claim system to help reduce carbon emissions.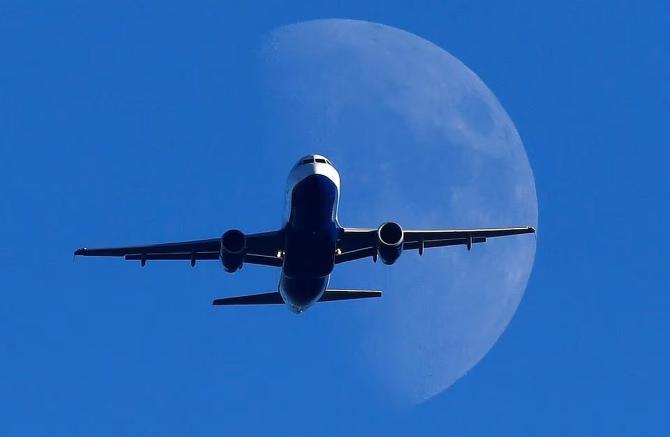 While addressing the Annual General Meeting of the International Air Transport Association (IATA) here, Walsh also flagged concerns about supply chain issues that are raising costs as well as limiting the ability of airlines to deploy aircraft.
He also pointed out that decarbonising aviation is a serious issue and governments must not be allowed to use it to shore up exchequer finances.
Despite economic uncertainties, people are flying to reconnect, explore and do business.
"Latest data shows that passenger traffic is at over 90 per cent of 2019 levels," Walsh said.
He noted that airports are busier, hotel occupancy is rising, local economies are reviving and the airline industry has moved into profitability.
The airline industry is expected to rake in revenues of $803 billion and a net profit of $9.8 billion this year.
Airlines will make an average of $2.25 per passenger, he said.
IATA is a grouping of more than 300 airlines, including various Indian carriers.
While the aviation industry is recovering after the pandemic, there are still challenges like cost pressure and supply chain issues.
Walsh said Original Equipment Manufacturers (OEMs) have been far too slow in dealing with supply chain blockages that are both raising costs and limiting our ability to deploy aircraft.
"Airlines are beyond frustrated. A solution must be found," he added.
Stressing on the need for ways to reduce carbon emissions, Walsh said SAF will be the biggest contributor to net zero success.
While noting that there is a need to increase the number of pathways for SAF production and diversify feedstocks while maintaining their sustainability credentials, Walsh said unfortunately, politicians have not made good on their COP 26 promise to stop financing fossil fuels.
"The US approach to SAF is the most advanced with a system of tax credits to drive up production levels.
"This will be more effective than purchase mandates being considered as far and wide as Singapore, India and Europe.
"When there is not enough supply, a purchase mandate will drive prices up, stall innovation and limit competition long before supply increases.
"And if there is an early policy decision that is needed, it is to establish global standards for a SAF book and claim system that can fairly allocate SAF credits with no double counting," he said.
Just as location makes no difference on the impact of CO2 emissions, Walsh said it has no impact on where SAF is uplifted and used either.
"A global approach to book and claim for SAF credits will help facilitate economies of scale in SAF production.
"And it will avoid the long-distance shipping (or even importation) of SAF, which would only degrade its climate credentials," he pointed out.
According to him, it is important to get the basics of energy transition done -- production incentives, more diversified production pathways and a book and claim system.
Last month, India said the International Civil Aviation Organization (ICAO) should continue to be guided by "common but differentiated responsibilities" in the efforts to achieve net zero carbon emissions for the aviation sector.
India is one of the fastest-growing and the third largest civil aviation markets in the world.
"Today's SAF production is less than 0.1 per cent of what we need for net zero.
"But the trend is positive... every drop of SAF ever produced has been purchased and used.
"The problem is insufficient production capacity to meet demand," he said.
In 2022, SAF production tripled to 300 million litres and airlines used every single drop costing almost $350 million.
"With the right supportive policies, reaching 30 billion litres by 2030 is challenging but achievable.
"That would be about 6 per cent of the 450 billion litres annual production capacity we need in 2050," he noted.