Apart from the main company, five of Air India's subsidiaries and a joint venture firm have been included in the strategic sale plan.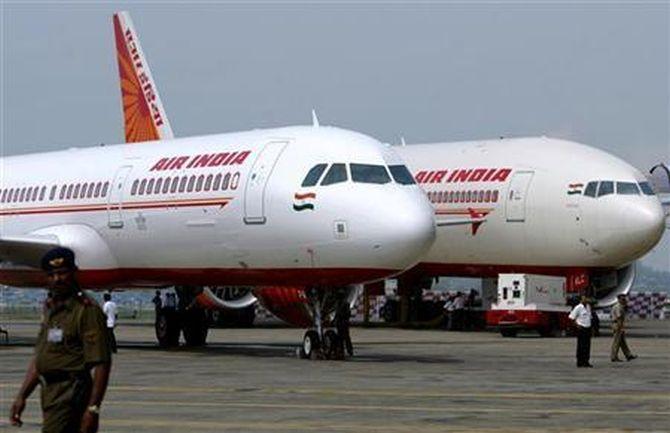 As many as 14 companies have expressed an interest to collaborate with the government in the role of transaction and legal advisors for the divestment of national carrier Air India.
The Department of Investment and Public Asset Management (DIPAM) had earlier invited expressions of interest for appointing transaction advisors and law firms in assisting the strategic sale of the carrier.
The mammoth deal includes an operating fleet of 142 aircraft comprising 65 A-320 aircraft, 15 B777 aircraft, 24 787 aircraft, 23 737-800 aircraft, 11 ATRs, and four B747 aircraft.
Among the investment brokerages that bid for the role of transaction advisor are KPMG, EY, Rothschild & Co, BNP Paribas, ICICI Securities, and Edelweiss Financial Services.
Top law firms interested in giving legal advice to the government included Hammurabi & Solomon Partners, Cyril Amarchand Mangaldas, Shardul Amarchand Mangaldas, Crawford Bayley & Co, Luthra & Luthra, ALMT Legal, and Trilegal.
These firms will make a presentation before the DIPAM on Friday.
October 23 was the last date for submitting the bids.
"Advisory fee for the process is going to be high, but this is one deal that would give you global recognition. I believe the bids to be low as no one will bid aggressively," a government official said on Thursday.
Apart from the main company, five of Air India's subsidiaries and a joint venture firm have been included in the strategic sale plan.
These are its low-cost airline Air India Express Limited; ground-handling arm Air India Air Transport Service Limited; maintenance, repair and overhaul subsidiary Air India Engineering Services; regional connectivity operator Airline Allied Service; and Hotel Corporation of India. Air India has an equal joint venture with Singapore Air Transport Services for ground-handling activities at Delhi, Mumbai, Bengaluru, Thiruvananthapuram, and Mangaluru.
A government-appointed Group of Ministers is looking into the treatment of Air India's unsustainable debt, hiving off of certain assets to a shell company, demerger and strategic disinvestment of three profit-making subsidiaries, among other aspects.
For the process, DIPAM has strict norms of eligibility, the condition that the bidder should have handled a transaction of at least Rs 4,000 crore (Rs 40 bilion) during April 1, 2012, and June 30, 2017.
The divestment process' next stage would begin after the transaction advisor reads the market and assists the government to form the bid.
The bid would lay down the norms of the sale and eligibility condition of the bidder.
Until now, InterGlobe Aviation-run IndiGo has shown interest to buy the international business of Air India and its subsidiary Air India Express.
Photograph: Punit Paranjpe/Reuters