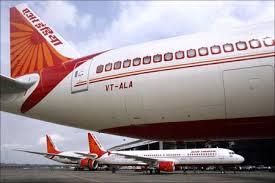 Air India has formally become part of the global airlines' grouping, Star Alliance, which would enable seamless travel to over 1300 destinations for the national carrier's passengers.

Ending a seven-year-long wait, the Star Alliance Chief Executive Board, at its meeting in London on Monday, gave an endorsement vote to induct Air India into the fold.

"We are happy to note that Air India has become part of the Star Alliance. This is one of the biggest alliances in the world", Civil Aviation Minister Ashok Gajapathi Raju told reporters in New Delhi on Tuesday.

Air India's revenues may increase by 4-5 per cent by joining the Alliance, he said.

With this, Air India becomes the first Indian carrier to join a global alliance, the largest one now having 27 member airlines in its fold.

A formal induction ceremony would be held here some time next month, for which Air India is getting a Boeing 787 Dreamliner and an Airbus A-320 -- signifying its international and domestic operations, painted with the Star Alliance logo and livery.

The move would help Air India passengers to access the alliance's global network of over 21,980 daily flights to 1,328 airports in 195 countries.

The member airlines of Star Alliance together own a total of 4,338 aircraft and fly over 640 million passengers a year, many of whom can also earn and burn frequent flyer miles on the entire alliance network.

On its behalf, Air India would provide seamless connectivity to the passengers of Star partner airlines throughout its pan-India
network.
Star Alliance members include major airlines like US carrier United, Singapore Airlines, Lufthansa, Air China, Air Canada, Swiss, Austrian, All Nippon Airways, Thai and Turkish Airlines.
For the past six months, Air India has been working to integrate all its systems, including flight schedules and ticket booking, with the Star Alliance's global network.
The membership would result in several benefits for the airline's passengers, including a hike in its share on the India-US route by about 20 per cent from about 13 per cent now within the first year itself.
The India-US route being a key market for Air India, the membership would mean that its passengers travelling to the US would have easier access to many more cities there as they would be able to seamlessly travel on other Star Alliance member airlines flights going to America.
Star Alliance CEO Mark Schwab had earlier said the grouping had long held that India was an important aviation market that should be fully represented.
Observing that the Indian market was now showing signs of stabilisation, he had said, "Today we see an Air India which has successfully completed its merger with Indian Airlines and is building up a new fleet that forms the basis for a much improved level of service."
The national carrier was originally accepted as a future member of Star Alliance in December, 2007, but the integration process was suspended in July, 2011, to allow Air India to focus on completing its merger with Indian Airlines before fully integrating it into the alliance network.
Over the past several months, officials of the national carrier have been working with their Star Alliance counterparts to meet the minimum requirements for joining the grouping, with sources saying all major issues have been resolved.