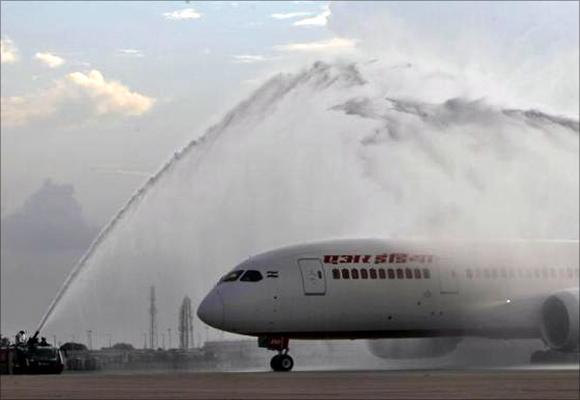 Air India's financial and operational performance as part of its turnaround process came up for a review at the airline's Board meeting in New Delhi.
The meeting was attended by five new part-time directors, who were appointed recently, apart from the national carrier's top management and Civil Aviation Ministry representatives, airline sources said.
The management made a presentation before the new Board on the progress made on its turnaround and financial restructuring plan, they said. This was the first meeting attended by the new members.
The government had in May appointed five part-time directors to the Air India Board. They were academicians Gurcharan Das and Prem Vrat, Air Marshal (Retd) K K Nohwar, IIM professor Ravindra Dholakia and asset management professional Renuka Ramnath.
The intent was to use their expertise in achieving the targets set under the turnaround and financial restructuring plan for the flag carrier.
Besides the part-time directors, the board has seven functional directors, including Chairman and Managing Director Rohit Nandan and two representatives from the Civil Aviation Ministry.