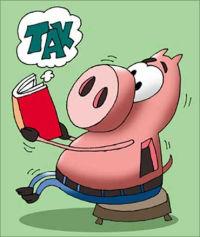 Concerned over the rise in instances of delay in filing appeals by the Income Tax Department, Attorney General of India Goolam Vahanvati asked the Central Board of Direct Taxes to move towards a "zero delay regime".
Following this, CBDT on Thursday put out a special and detailed 10-point mannual, which includes several annexures to ensure a speedy disposal of litigations.
CBDT is the administrative authority of the I-T department. The AG's advice comes after the Supreme Court recently expressed its severe concerns over the department's inordinate delays in filing special leave petitions in court.
According to official data, cases involving tax demand of about Rs. 7,635 crore (Rs. 76.35 billion) the Income Tax Appellate Tribunal, around Rs. 3,849 crore (Rs. 38.49 billion) is locked up in cases with high courts, while disputed matters over tax liability of about Rs. 550 crore (Rs5.5 billion) are lying
with the apex court.
In January, Finance Minister Pranab Mukharjee had said "immediate action" would be taken against lax income-tax officials and chief commissioners would now monitor processing of judicial cases in both the apex and high courts.
Also, he had described the department as "government's biggest litigant" with over Rs. 12,000 crore (Rs. 120 billion) tax demands locked up in disputes.
Broadly, the manual specifies strict criteria with regard to timelines for processing of proposals for filing SLPs, responsibility to ensure that proposals are processed on time, institutional mechanism for processing proposals for appeals/SLPs to the Supreme Court, processing of proposals for appeal/SLP on receipt of the order of the high court, SLP filed by the assessee, processing of SLP proposals in the Directorate of L&R and compliance of directions of SC.
Also, a check will be on the quality of SLP proposals, assistance to law officers/appearing counsels and monitoring compliance of this instruction.