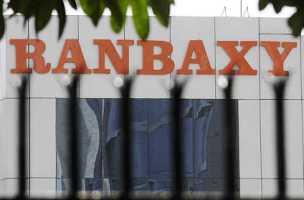 Margaret A Hamburg, the first commissioner of the US Food and Drug Administration (US FDA) to visit India officially, will meet heads of major domestic pharma companies such as Ranbaxy, Wockhardt, Cadila Healthcare and Lupin in New Delhi, sources say.

While this is Hamburg's first official visit to the country, starting Monday, the event assumes greater significance as it comes in the wake of the increasing international enforcements faced by the domestic drug manufacturing industry. India happens to be the second-largest supplier of low-cost generic medicines to the US.
Apart from holding a closed-door meeting with chief executives of pharmaceutical companies, the US regulator is also scheduled to meet food producers and policymakers in New Delhi. Hamburg, on a nine-day trip (February 10-18) to the country, would meet commerce and industry minister Anand Sharma, health minister Ghulam Nabi Azad, Drug Controller General of India (DCGI) G N Singh and state drug regulators on Monday, a US FDA spokesperson told Business Standard.
Hamburg's trip is also being closely watched by many because it is the first high-level delegation coming from the US to India after the recent spat between the two nations over diplomat Devyani Khobragade.
Drug manufacturers, rice exporters such as Kohinoor and TildaRiceLand and other food producers such as those exporting mangoes, pomegranates and grapes to the US are scheduled to meet the FDA commissioner on Tuesday, sources say. "The agenda for the meeting with drug manufacturers includes a 20-minute speech by Hamburg, followed by specific discussions with companies on recent developments related to good manufacturing practices, issues in regulatory compliance, etc," according to a source engaged in organising these meetings. During these meetings, Hamburg will be accompanied by US FDA India head Altaf Ahmed Lal and two other senior executives, it is learnt.
However, industry sources say only a few CEOs of pharma companies are likely to attend the meeting as it was fixed at short notice and many of them are travelling. The meeting may be attended by other senior company representatives.
Of late, domestic drug manufacturers have been facing a tough time complying with US FDA requirements. Factories of pharma companies such as Ranbaxy, Wockhardt, RPG Life Sciences and Agila Specialities have come under the regulator's scanner recently for deviations in manufacturing practices.
While this has raised concerns among stakeholders, it has also strained trade relations between the two countries as pharma is a crucial industry for both.
Industry observers say such a long foreign visit by the FDA commissioner and her appointments with Cabinet ministers are "unusual" and reflect the "seriousness" of the ongoing issues and developments. The US is a major trade destination for Indian pharma companies, which clock 40-50 per cent of their consolidated revenues from that market.
Hamburg's discussion with food producers is expected to revolve around contamination issues in rice, spices and other food products exported to the US. Currently, India is the eighth-largest exporter of food products to the US.
Following her Delhi visit, the commissioner will also go to Kochi and Mumbai. In Kochi, Hamburg will meet officials from the World Health Organization (WHO) and also deliver remarks at a World Spice Congress meeting. Her plans in Kochi also include tours of seafood and spice facilities there.
The last leg of Hamburg's trip will take her to India's financial capital, where she will meet women business leaders in the biotech, pharma and science sectors on February 17. Sources say the invitees include Biocon chief Kiran Mazumdar Shaw and Swati Piramal of Piramal Enterprises.
HAMBURG'S ITINERARY
Meetings in Delhi
With commerce and industry minister Anand Sharma
With health minister Ghulam Nabi Azad
With the Drug Controller General of India G N Singh and state-level regulators
With CEOs of pharma companies
With food producers
Events in Kochi
Meetings with officials from the World Health Organization
A talk at the World Spice Congress
Tours of seafood and spice facilities
Signing off in Mumbai
Meeting with women business leaders in biotech, pharma, science sectors
Press round-table to summarise the trip organised by the US Embassy in India
Source: US FDA