The fledgling online advertising industry is expected to grow four-fold by 2014.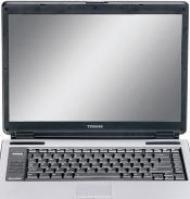 Marketing guru Philip Kotler has often cautioned that the average company taps a mere 10 per cent of the internet's potential. This dismal scenario, however, is set for a sea change, with advertisers looking at multiple delivery platforms to rise above the clutter.
Advertisers, filmmakers and companies who converged at the three-day Ficci-FRAMES event being held here, agreed that online media advertising is no passing fad. A majority of Bollywood stars like Shah Rukh Khan and Priyanka Chopra besides companies have an active presence on social networking and micro-blogging sites.
The figures in India, too, despite the low internet penetration of about 40-50 million users, are picking up with users increasingly surfing on cellphones, and using sites like Facebook and Twitter.
On the back of these developments, the Rs 7.8 billion (Rs 780 crore) internet advertising industry is expected to touch Rs 28.5 billion (Rs 2,850 crore) by 2014, estimates a study done by the federation of indian chambers of commerce and industry and KPMG. The study also reveals that internet advertising comprises around 3.5 per cent of the total advertising spends of companies in India. This figure is expected to almost double (6.7 per cent) by 2014.
Globally, around 30 per cent of the total advertising budgets are being spent on online properties. Carmaker Ford, for instance, is estimated to have shifted around 25 per cent of its total marketing spend to cyberspace. The UK has become the first country where advertising spend of online advertising has exceeded even that of TV. And of the total online spends, around 6 per cent is approximately spent on mobiles (given the increase in mobile applications), around 43 per cent on search (primarily Google) and 34 per cent on display ads.
Speaking at the Ficci-FRAMES event here on Tuesday, Martin Sorrell, chief executive officer of WPP - the world's largest advertising group - acknowledged the power of online advertising. He said his group spends around $850-900 million of advertising money on search alone (primarily with Google). WPP spends around 27 per cent of its clients' advertising spends online. Sorell added the figure will "soon amount to one-third of our total business".
Users, according to industry estimates, spend around 9.5 hours consuming media. TV accounts for 34 per cent of the time spend, while internet takes up 28 per cent with the rest spent on newspapers and magazines. However, Sorrell does not fully subscribe to these numbers. He believes the time spent on the internet hovers around 20 per cent, while users in India spend 12-14 per cent of their time online. He qualifies, however, that the numbers are increasing rapidly.
Nikesh Arora, president, global sales operations and business development of Google, reasons that online advertising will be driven by the need for "instant gratification to get information". Speaking at the same event, he noted that users conduct 2-3 billion searches daily. While there was around five exabytes (one exabyte is roughly 40,000 hours of TV programming) of information in 2005, the number is estimated to have increased to around 80 exabytes. Needless to say, search is a must to sift through the humungous amounts of information, according to Arora.
Arora predicts that around 30 per cent of all global content will be digitised in the next five to eight years with users increasingly watching videos, and buying and communicating online, thus making online advertising a more robust platform.
Meanwhile, many fast moving consumer goods companies including Coke and Pepsi joined the online advertising platform in 2009. IT and telecom players continued their digital spends but the share of the banking, financial services and insurance sector in online advertising volumes dipped in 2009 (primarily due to the global economic slowdown).
Nevertheless, the Indian Premier League cricket season has enhanced the appeal of the digital medium with Google's two-year agreement with IPL to offer live and on-demand access to all matches of Season 3 on YouTube (a Google property). Moreover, sites like Twitter have become the new pitch for talking about IPL III.
Last year, the Chennai Superkings website saw 70,000 unique logins during the match days. The Kolkata Knight Riders website, too, has over 40,000 registered users. With theatrical rights and the Google, Youtube deal in the bag, industry estimates peg revenues for IPL III to touch Rs 700 crore.