The Asian Development Bank's (ADB's) backing for bank loans to microfinance companies in India will come with a rider.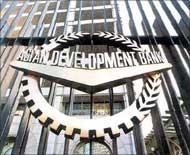 The Manila-based development finance institution has decided not to guarantee loans directed to Andhra Pradesh, where the microfinance activity has fallen sharply due to strict rules introduced by the state government in October last year.

In December 2010, ADB unveiled its first large microfinance initiative in the private sector by announcing a $250-million risk participation programme.

"I can confirm that (loans to microfinance institutions in) Andhra Pradesh will not be included in the programme as of now," Hasib Ahmed, ADB's principal investment officer for private sector capital markets, said.

ADB plans to partner institutions that lend to MFIs and assume up to 50 per cent of the default risk for a fee. This has given hope to Indian MFIs, which are facing a crisis due to banks' reluctance to lend.

ADB's decision to exclude Andhra Pradesh, which accounts for nearly one-third microfinance lending in India, is likely to cause them disappointment.

ADB says it needs more clarity on the regulatory environment in Andhra Pradesh. "This is the first time we have taken such an initiative. We need more clarity on the financial and regulatory environment for microfinance companies in Andhra Pradesh," Ahmed said.

He said ADB was in talks with select public sector, private and foreign banks to launch the programme in India.

According to banking industry sources, ADB is likely to provide a $75-million guarantee on Standard Chartered's microfinance loans in the Asia Pacific region.

Half of this is expected to be for the bank's India exposure.

Private lenders, including Axis Bank, ICICI Bank and Yes Bank, are also believed to be interested in the cover.

"We are examining the terms and conditions. We are yet to take a final call," said a senior Axis Bank official.

The Andhra Pradesh Micro Finance Institutions (Regulation of Money Lending) Ordinance, 2010, which came into effect on October 15, stipulated that MFIs should register with the project director of the district rural development agency and barred weekly collections.

The ordinance hit recovery of loans, with the result that banks choked funds to MFIs with significant exposure to the state.

Analysts said while ADB's decision would be a dampener for MFIs, banks would still be keen to cover their loans.

"Getting something is better than nothing. Banks will be able to secure exposure by paying a nominal fee. They will be interested as there is a default risk on MFI loans even outside Andhra Pradesh," said an analyst with a domestic brokerage who did not wish to be named.

The sector faced regulatory scrutiny after reports that MFIs were charging high rates and using coercive recovery methods.

The Reserve Bank of India (RBI) has set up a panel headed by its board member, Yezdi H Malegam, to look into the operations of MFIs.

Its findings and recommendations of were made public on January 19. RBI is now expected to issue guidelines to regulate the sector.