The conglomerate, which has received environmental clearance for the project, plans to invest around Rs 1,500 crore in it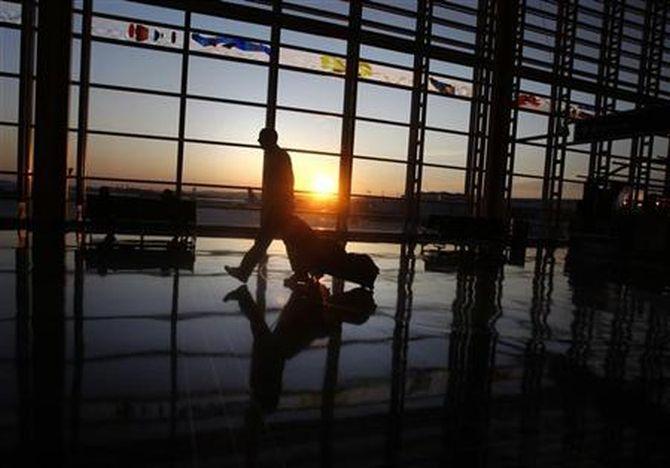 Port-to-power behemoth Adani Group is set to enter the airport business with an international airport at Mundra, Gujarat.
The group has firmed up plans to upgrade the existing airstrip at Mundra to a full-fledged commercial airport with integrated cargo and aerospace operations.
The conglomerate, which has received environmental clearance for the project, plans to invest around Rs 1,500 crore (Rs 15 billion) in it.
In 2008, the government allowed fully owned private airports without any equity participation from the Airports Authority of India (AAI).
However, central agencies will oversee functions like navigation, security, customs, and immigration in such airports.
The Adani Group, through its subsidiary Mundra International Airport Private Ltd (MIAPL), will operate the airport to cash in on the corporate traffic in Mundra, which is fast developing into a business hub.
Besides that, with Ahmedabad being the only airport in Gujarat with prime international connectivity, the group believes there is potential for the airport to provide direct connectivity to a large expat Gujarati population.
According to documents filed with the environment ministry, the group plans to upgrade the airstrip to a runway capable of handling large passenger aircraft like Boeing 747 and Airbus A350.
A passenger terminal building with a capacity of 300 passengers, to be increased in the future, will also be constructed. The company didn't respond to queries.
There are also plans to develop the airport as a hub for cargo operations and maintenance and night-landing facility for aircraft.
A separate cargo terminal will be developed to capitalise on the requirement of business houses in the Mundra special economic zone (SEZ) to export their goods.
"The airport has potential to develop into a modern state-of-the-art international airport capable of serving the requirements of cargo hub centre, MRO facilities, and assembly-line facilities for various aircraft," says the feasibility report of the project.
Among the major airports in Gujarat, Ahmedabd is already functioning above its capacity, while Vadodara is a defence airport, which puts restrictions on development of infrastructure.
India has seen an exponential growth in air traffic due to falling ticket prices and burgeoning disposable income.
Civil Aviation Minister Jayant Sinha said that with the current rate of growth, India would need investment of Rs 2-3 lakh crore over the next 10-15 years for setting up new airports and adding capacity to the existing ones.
"I will not be surprised that in 10-15 years, we are in the range of 250-300 airports. Cities like Jamshedpur, which have a population of 14-15 lakh, do not have an airport large enough. Every city in India that has a population of above 10 lakh should get a high-quality airport," Sinha said recently.
Photograph: Jason Reed/Reuters