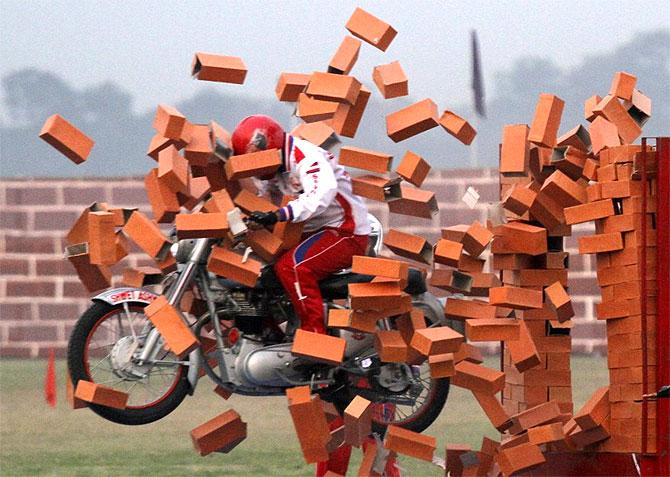 The March quarter results of India Inc suggest a recovery is underway.
Net sales of 2,563 companies grew 0.45 per cent in the March quarter of 2015-16, after contracting for four consecutive quarters since the corresponding quarter of FY15, as Table 1 shows.
Excluding banks and oil & gas companies, sales growth of 2,511 companies was higher at four per cent.
Profit growth (excluding banks and oil & gas companies) also perked up to 60 per cent, after contracting since the December quarter of FY15, as shown in Table 2.
The growth in net sales should be seen in conjunction with the growing gap between nominal and real GDP growth.
This suggests the period of deflation where there was no revenue growth is now over.
As shown in Table 3, corporate top-line growth is correlated with nominal gross domestic product growth.
Table 4 shows the top-line growth was driven by refractories, shipbuilding, sugar, IT hardware and petrochemicals but dragged down by retail, telecom handsets, crude oil and natural gas, and trading and engineering companies.
While concerns over high debt levels of infrastructure companies do remain, at the aggregate level, India Inc's debt-to-equity ratio has fallen, from 0.92 in FY15 to 0.88 in FY16, as shown in Table 5.
Despite this decline, the interest coverage ratio has fallen from 3.58 at the end of the June quarter of FY16 to 2.67 at the end of the March quarter of FY16, as shown in Table 6.
This decline seems to be driven by the mounting losses of the banks.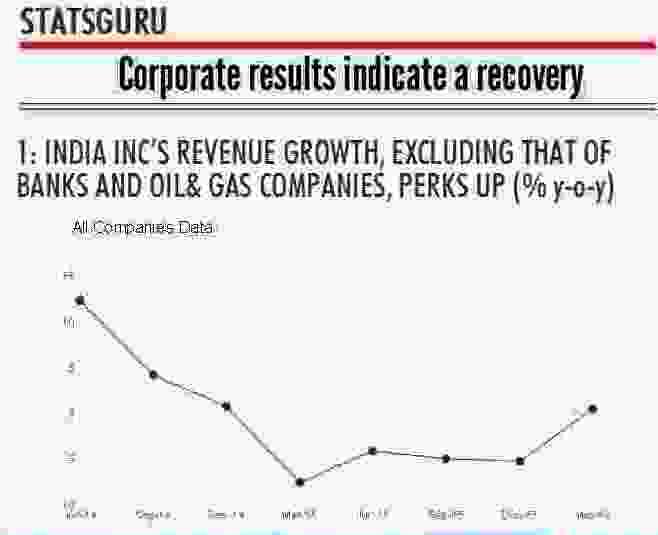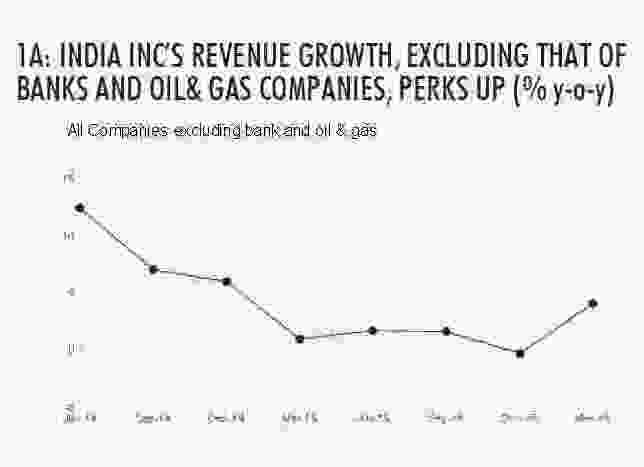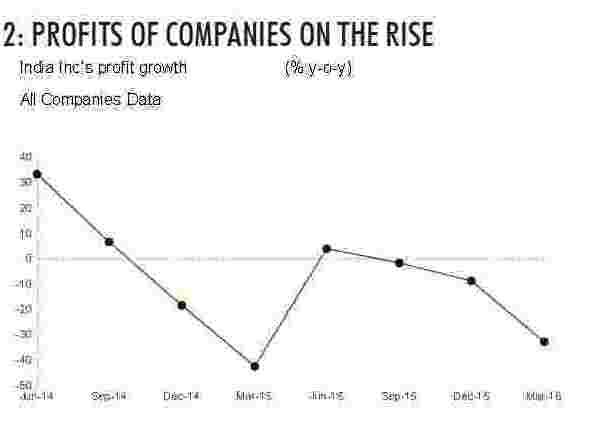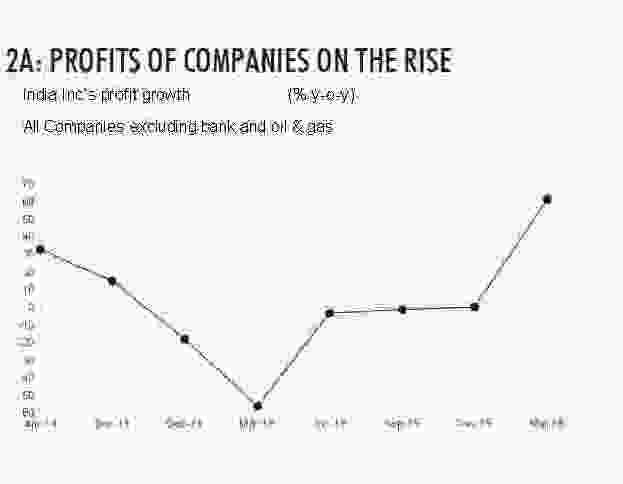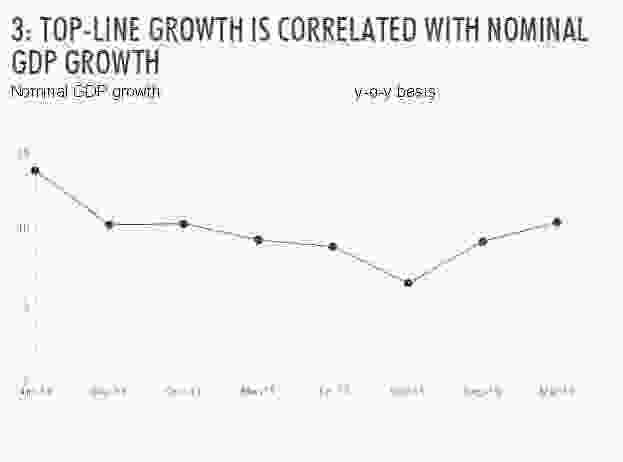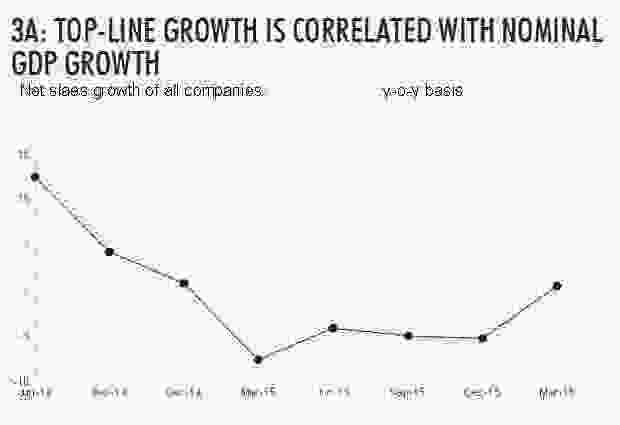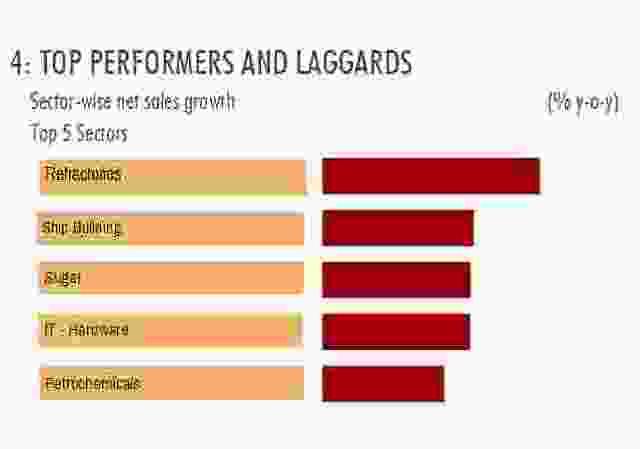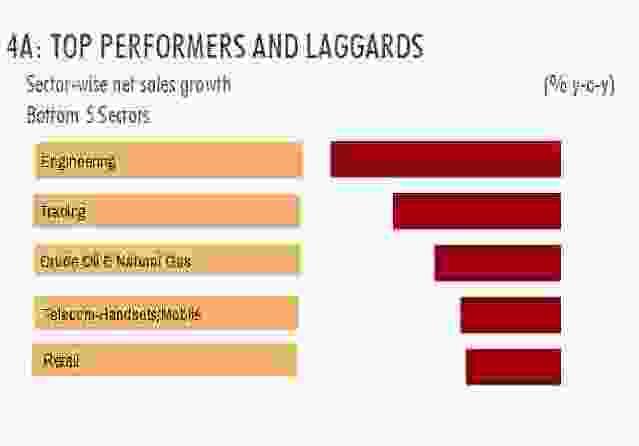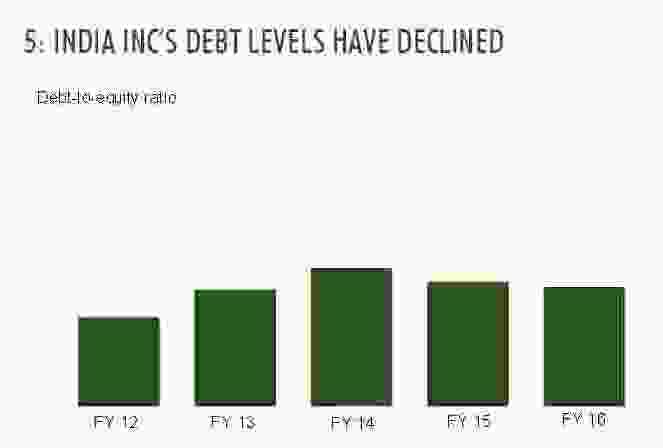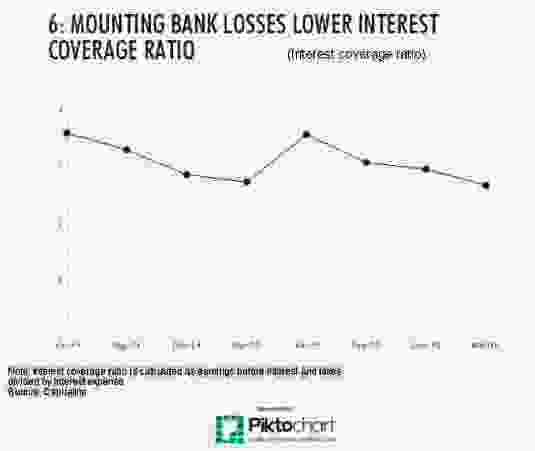 Top image is used for representational purpose only. Photograph: Reuters