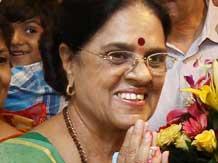 Girija Vyas, the new minister for housing and urban poverty alleviation, tells Kavita Chowdhury on her new responsibilities. Edited excerpts:
What are your priorities for this ministry?
My aim will be to get the Real Estate (Regulation and Development) Bill, recently cleared by the cabinet, tabled and passed in Parliament. The other important one is the Street Vendors (Protection of Livelihood and Regulation of Street Vending) Bill. Just like MGNREGA (the rural job guarantee law) is intended to provide employment in rural areas, through this ministry we work towards providing housing and help in livelihood support for the poor in urban areas.
With less than a year for UPA-II to complete its tenure, how do you propose to achieve much in this short span?
We have to work round the clock. One of the main aims of the UPA and the Congress slogan has been garibi hatao, poverty alleviation. For the first time, it was the UPA which thought of the urban poor and about their shelter. Housing has been one of the main problems for the poor and we are working with state governments to make affordable housing available.
Any initiatives on the anvil?
I am looking at helping urban poor, especially the weakest section among them, the women who are divorced, to give them priority, making available housing for them We could possibly work with self-help groups and work something out.
As an MP from Rajasthan, this year will also be crucial for you with the coming Rajasthan Assembly polls.
I know. God willing, we'll manage both.