'It has the potential to add half a trillion dollars to the economy over the next five years.'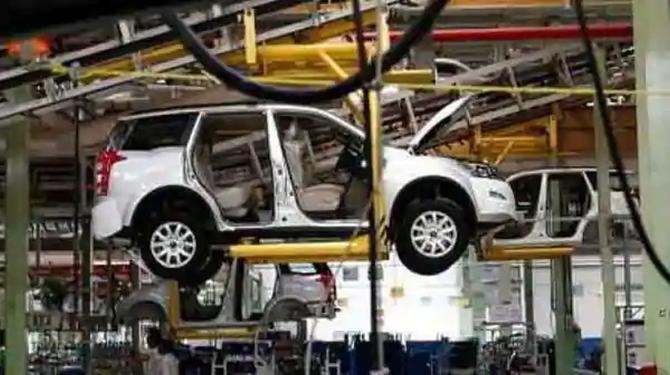 Pawan Goenka, managing director and CEO, Mahindra and Mahindra, tells Shally Seth Mohile that the Budget should be sharply focused on demand generation.
How do you see overall demand in the auto market panning out in relation to the economy?
Many thought the demand will not last beyond the festive season.
But it still remains very strong. Clearly, the demand that we are seeing now is structural and not pent-up.
The question is whether it will last or will remain only for a few more months.
Despite the big concerns that everyone has about jobs, income and economy, the automotive demand has been very good.
Therefore, as the economy comes back on track, demand should also go up.
The GDP has been improving from -23 per cent decline in the first quarter to -7 per cent in the second.
The auto demand is very much tied to the economy and don't see the demand slowing in the next eight to ten months.
A demand stimulus will help.
While a reduction in GST rate is not expected, but things like a scrappage policy could be a very positive step in demand generation and from the point of view of environment.
The auto industry should be on the growth path unless something unforeseen happens.
Any kind of increase in prices that happens due to a persistent rise in commodity prices or any regulatory changes could weigh in on demand.
It's important that the EMIs do not go up.
I expect to see some growth in FY22 over FY21 which will mean a significant growth over FY20.
Private investment has slowed to a trickle in the past few years. Do we see that coming back anytime soon?
Investment is purely a function of demand.
If the demand goes up and there is a need to invest in product and technology, companies will do that.
Let's take a more specific example of the tractor industry which is running at an optimal capacity currently.
You would have seen all tractor makers announcing investment in tractor capacity by FY22 and FY23.
It may not be in thousands, but in hundreds of crores.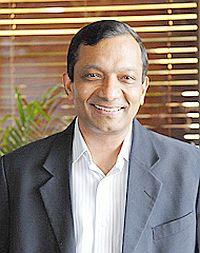 On the contrary, the automotive industry has lot of capacity right now and I don't see anyone investing in capacity, but I do see lot of investment in product and technology.
Mahindra, for instance, has not cut any investment in products and technology.
We have ample capacity to last for three to four years.
That will be the case at most companies with a few exceptions here and there.
What should the government do to revive investment and demand?
Investment has to be done because of a demand pull.
In my view, one of the biggest ways to revive the investment cycle could be a very aggressive implementation of the PLI (production linked incentive scheme).
It calls for a 20-25 per cent increase in manufacturing.
That kind of an increase in production would then lead to investment.
That's what should be pushed on and not direct investment.
There is also a need to make Indian manufacturing more competitive as exports cannot grow meaningfully without that.
There are a few factors that lead to competitiveness.
One, of course is, scale.
I am hoping that the PLI scheme creates some champions.
What we as a country also needs to focus on is making the power, land and labour cost more competitive.
The Budget can make a definitive statement about the same.
This cannot be done in a year, but over the next couple of years.
There should be a very strong focus on making manufacturing competitive as it has the potential to add half a trillion (dollars) to the economy over the next five years.
Many of your peers in the auto industry believe the recent measures that regulate imports and impose higher tariff don't augur well for a country that aspires to be a manufacturing hub and export a lot more.
I believe such measures are not good for the long term.
Sometimes they are coming in because the current FTAs are being misused.
May be the recent moves are aimed at correcting them.
Industry should anyways not count on protection to become competitive.
Imports should be zero to minimal and not 15-21 per cent.
Having said that, there is a need to remove the cost inefficiency of 8-10 per cent in exports we have compared to our neighbours in South East Asia.