'There will be political opposition, and this monetisation will require continued political will.'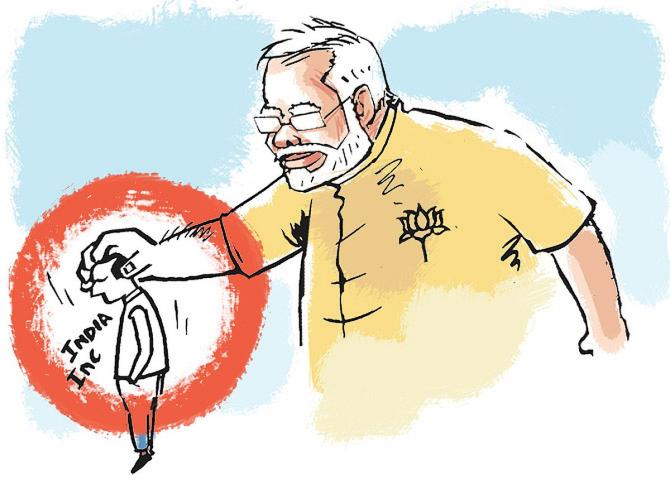 The National Monetisation Pipeline project was one of the biggest announcements made by Finance Minister Nirmala Sitharaman this financial year.
How successful will it be?
"The challenge is not in the idea, it is in its execution," Ananth Narayan, -- a banking and financial markets expert who is currently an adjunct associate professor at the S P Jain Institute of Management -- tells Rediff.com's Shobha Warrier.
Would you call the National Monetisation Pipeline the biggest reform the Narendra Modi government has come out with?
It is a very good idea to monetise assets, and this can be quite significant in terms of what it is envisaged.
But the devil is in execution, and it is very tough to execute it.
Why do you feel it will be very tough?
There are multiple challenges. First, there will be political opposition, and this monetisation will require continued political will.
And you are already seeing signs of that, like people saying, this is selling family silver, favouring certain industry houses and oligarchs, etc.
If you address the political side and go into the nitty gritty of doing this, this is still a huge challenge in actual execution, going asset by asset, figuring out the best route to monetise each of them, ensuring the process is fair and is seen as fair, and drawing in adequate investor interest at the same time.
There can be several investor concerns that will need to be addressed, while balancing public interest.
Do you think private investors will be interested in participating in a project like this?
There is money available in the hands of investors, some of these assets hold much promise, and there will be interest.
I can tell you some of the fears the investors may have.
One, the government is not selling these assets and will be retaining the ownership.
This means all the processes that the government entities are subject to, including the three Cs -- the CVC, CAG, CBI -- will remain as open risks.
So politically, the government could be accused of selling out to big business, and from the investor perspective, this is still not clean privatisation: One could say, that would be the worst of both worlds.
Second issue is, many of these assets involve the delivery of public services and public good.
Like power distribution, roads, railways, sports.
One does not what litigation and public angst can come up late. Some citizens might protest road tolls, or high charges on public goods, for instance.
One does not know how the political class might react to this, particularly since the assets would still belong to the government.
While airtight contracts should help, again, the complexity of litigating issues in India -- particularly issues of public importance -- can be another concern to investors.
Third is, even with the best of intentions, any process that must wade through our bureaucracy and political set-up can be subject to innumerable hurdles.
We have seen issues in the past around implementation of some very well-intentioned programs, for instance Make in India.
Overall, I would score this (NMP) very, very high on intent, and on the quality of the idea itself.
But I would like to see it executed with a few projects to start with before I can get confidence - seeing will be believing.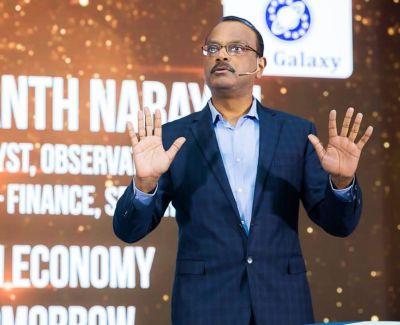 So, do you think initially, it will be 'wait and watch' for the investors?
Over the past 3-4 years, we have seen some tentative progress already on a few assets, through InVITs, REITs, long term leases etc.
In some assets, I am guessing, people might be interested right now.
Like if it is a proper road that is operating and a toll involved, some of the operators might be interested.
Likewise, the real estate assets like railway stations. Some stations and some trains might have potential value that can be unlocked.
So, you might see interest coming in parts.
But yes, on a broader scale, seeing will be believing.
The luring worry would be that these are monetisation of public services, undertaken by the government and bureaucracy, subject to public interest and litigation, and scrutiny from the three Cs -- all of this will have the investors cautious about implementation.
Because what is in offer are brownfield assets, do you think it would interest investors more?
Absolutely. If they are good brownfield assets, like a good stadium, good railway stations, good roads, good airports, there will be interest among investors.
I would have personally preferred if it was outright privatisation though it would have made the Opposition unhappy.
In fact, the prime minister himself had said that the government had no business running businesses.
I think the government is trying make this more palatable in a realpolitik sense, by ensuring that it retains ownership of the assets.
The finance minister mentioned four times yesterday that they were not selling the assets.
Despite that, the Opposition will likely complain that this is selling of family silver, and to favoured oligarchs.
I would say, interest among investors, including small investors, would have been a lot higher if these were clean sales with full transfer of assets.
The government might have calculated that it would require a lot more political capital.
So, the problem to me is, it doesn't go far enough. I wish they had gone for full transfer.
Feature Presentation: Aslam Hunani/Rediff.com