'We are working with a few housing finance companies to drive affordable lending because that's where we believe our sweet spot is.'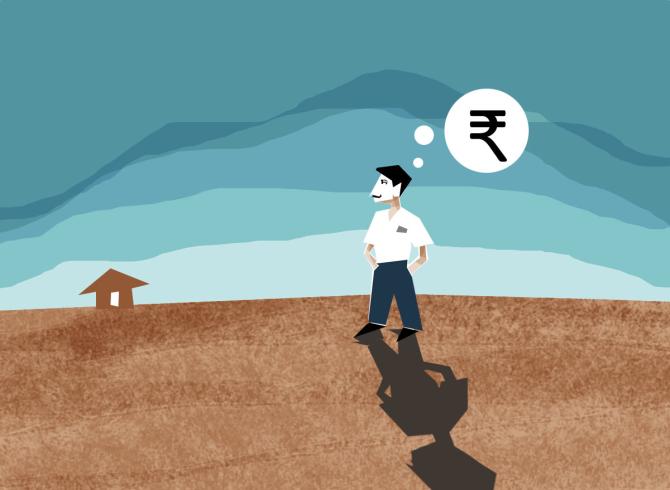 Indian Mortgage Guarantee Company (IMGC), the country's only mortgage guarantee firm, aims to ramp up its portfolio five-fold to Rs 1 trillion over five-six years.
Mahesh Misra, managing director and chief executive officer of IMGC, spoke with Raghu Mohan/Business Standard on the plot ahead.
What do you think will be the impact of the HDFC twins on the home loan business?
HDFC Bank has a very ambitious DNA; we expect this to translate into a higher appetite for market share.
The race for the top spot between the State Bank of India (SBI) and HDFC Bank will hot up, but what this will also mean is that banks will have a disproportionate share of the mortgage industry, and 70-75 per cent of the home loan originations will be with them.
As most banks typically tend to focus on the top-tier cities and on loans greater than Rs 25 lakh, housing finance companies (HFCs), especially those into affordable housing, will play a very critical role.
I believe that for affordable-housing focus to sharpen, it's imperative that some of the HFCs quickly build scale.
The key will be HFCs backed by large industrial houses - access to capital along with the parent company's rating is an added advantage as they will be able to borrow cheaply.
So, what we will need is a couple of HFCs to build scale and quickly weave their way into the top slots.
What stopped HFCs from scaling up?
If you look at the scenario, say five years ago, HDFC, LIC Housing, the erstwhile DH&FL, Indiabulls, and PNB Housing Finance were originating upwards of Rs 1,000 crore a month.
What happened was that those with access to low cost of funds - and with the liquidity challenges that came after Covid - the larger players got a disproportionate advantage.
It's imperative for HFCs to build scale.
Even in the case of DH&FL, the retail book was not really troublesome.
HFCs have demonstrated that it's possible to build a large book along with affordable lending even in the aftermath of Covid.
The point is, the self-employed are facing a struggle; and if you look at the large players, the proportion of salaried borrowers in their origination mix is very high.
HFCs having reasonable access to capital should be demonstrating ambition to build scale.
We also believe that once the securitisation committee's recommendations, and a couple of other initiatives, [come in] it will help the smaller HFCs operate with greater ease.
Can you give us a sense of your ambitions in the mortgage guarantee business?
We have guaranteed about Rs 20,000 crore and expect to grow 40-50 per cent over the next 3-4 years after which our growth could taper off, to say, 20-25 per cent.
Our ticket-size was Rs 26 lakh four years back; it's now at Rs 19 lakh.
We have a partnership with SBI and are in advanced discussions with three other state-run banks (LIC Housing is our largest lending partner).
At the same time, we are also working with a few housing finance companies to drive affordable lending because that's where we believe our sweet spot is.
I think a portfolio of Rs 1 trillion is where we will get to over the next 5-6 years.
We want to play a significant role in the growth of housing finance as a contributor to the economy.
Nearly half of the housing finance originations happen in the top five-six cities.
Most of the innovation has happened in unsecured lending.
Secured lending practices still remain fairly archaic.
Given the number of people for whom a housing loan is their first entry into the financial system, we are on the verge of rolling out a score drawing upon our experience with nearly 23 lending partners.
We have the unique experience of access to claims data. We are piloting a score which will be largely for new-to-credit customers.
And how does this compare with the initiatives in other countries?
In Canada and the United States, mortgage guarantee is compulsory.
In India, it's not so because our loan-to-value ratios tend to be lower; and the borrowers' approach to a housing loan is different, as in, its repayment is probably next only to school fees in the hierarchy of repayments.
It (mortgage guarantee) is a great enhancement substitute in securitisation.
That's because many such transactions require the originator to keep a cash collateral, and a guarantee acts as a substitute.
But more and more lenders are seeing the value of expanding the risk box with a guarantee.
With the expected-credit-loss model, it will help as our guarantee covers their entire exposure.
We have paid every single claim that has come so far; our credibility is well established.
Feature Presentation: Aslam Hunani/Rediff.com