'Cloud has been a good story.'
'The guidance we gave, in the last three quarters, is at a growth trajectory.'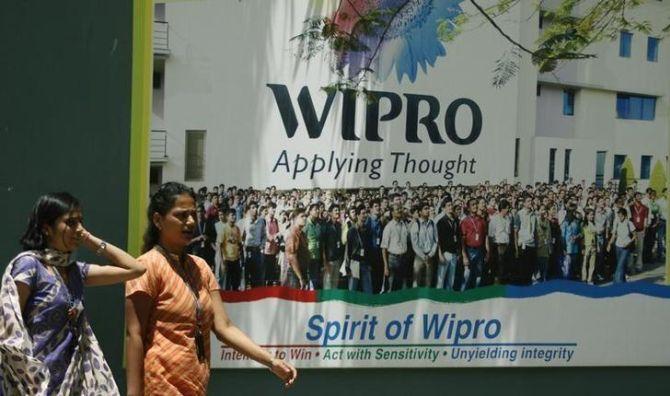 India's third largest information technology firm Wipro sees every dollar of its four dollars coming from digital services.
Bhanumurthy B M, bottom, left, president and chief operating officer, Wipro, tells Ayan Pramanik and Raghu Krishnan that service delivery through digital technology-enabled platforms will change the business dynamics for the company. Excerpts:
The health care segment is still weak. When do you expect clarity on this front?
Lawmakers (in the US) are proposing different alternatives to the Affordable Care Act (Obamacare).
The fact is, you need some policy to serve the people who want to get insured. At this point, there is no clarity on how it will emerge.
We have a very robust platform (in HealthPlan Services). Because of the lack of clarity (in regulation), the payers are not able to decide whether to enter or exit the market. We are waiting on how the enrollment will happen in the coming months.
How are the acquisitions, such as Designit, Appirio or HealthPlan Services, paying off in terms of business growth?
We needed capability in design and could not have waited for building it, so we got Designit. Now we have tucked in Cooper (San Francisco-based design firm) with that.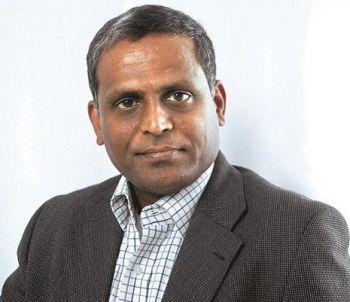 The next is on the platform side. In the first two-three quarters of last year, when the policy changes did not happen, HealthPlan Services was doing extremely well and gave us a good entry into some of the customers' base as well where we were not present, or were present in a small scale.
The third one is cloud: Appirio. Our cloud revenue has hit almost $1 billion on a run-rate basis.
Cloud has been a good story, obviously large portion of that is subsumed into the digital part as well.
With Appirio, we are now able to tell the full story of cloud all the way, from process to application to infrastructure to data.
Analysts say Wipro has not been able to narrow the gap with peers in growth. What are your strategies?
If you look at the guidance we gave in the last three quarters, it is at a growth trajectory. You see critical parameters such as percentage of digital business.
At 24.1 per cent (of revenue from digital services), we are delivering digital at scale.
(Decline in revenue from) communications business was an one-time issue and it has bottomed out this quarter.
The other service capabilities, application development, analytics all of them have grown well.
Are you seeing a trickle-down effect from digital business for traditional outsourcing?
If you look at the digital ecosystem, it is not just the front-end piece of work.
A lot of times, we see that the existing method of work from the customer has already transformed into digital.
There are pieces of design and software development; it is a combination of things and that ecosystem is 24.1 per cent.
Are you also getting a higher margin from newer offerings than traditional services?
When we look at the run (traditional) service, there is obviously price pressure.
Because of this, you do a lot more automation, and to that extent, percentage (of margin) may look different.
On the digital side, these skills are of premium and we also have to make investments to ensure that people are trained properly.
We have built 16 design pods, and opened an automotive centre of excellence in the US.
As revenue from digital increases, will we see more divergence between revenue and headcount?
During the first quarter this year, we added a large number of people. This quarter, we definitely improved utilisation.
That is one way of absorbing the efforts. As the digital revenue grows for us, there is obviously premium for such services.
The next is automation; with more services delivered through automation. You will see a divergence with the revenue growth and people growth.
Photograph: Punit Paranjpe/Reuters