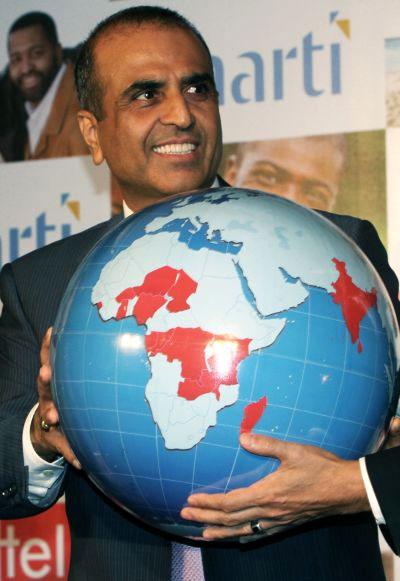 Sunil Bharti Mittal, chairman, Bharti Enterprises talks about his group's involvement along with other global majors for offering affordable Internet across the world through a satellite Internet firm OneWeb. Excerpts:
What are the key ingredients of the OneWeb system you are putting in place?
In the first phase, we will have 648 satellites, which will cover the entire globe. We will be manufacturing 900 satellites if more shadow areas need to be covered. These are micro satellites, very light and can be launched in a cost-effective way. You can launch 36 satellites in one rocket, which reduces overall cost of launch.
Will Indian companies have some share in the launch?
Arianespace and Virgin Galactic will be launching the satellites. However, I will be engaging with Indian Space Research Organisation (Isro) so that they could also be part of it and do launches.
Has the spectrum needed for the venture been allocated?
The spectrum has been already allotted by International Telecommunication Union (ITU) and the orbit slots have been put in place. Qualcomm and Hughes are making chipsets and Airbus will build satellites.
What is the total cost in the first phase and what is the equity you will have in the venture?
In the first phase, $500 million will be put in the venture. Four founding partners - Qualcomm, Airbus, Virgin and Bharti - will have more or less equal equity. While others like Coca-Cola etc, will have a smaller stake. Bharti Airtel will have the right to distribution in India, Africa, Bangladesh and Sri Lanka.
For users, will it be an expensive or a cost-effective way to get broadband and get connected, given that your focus is on rural India?
It is a very cost-effective solution. For instance, all that is needed is to put up a terminal which will cost $250 and is powered by solar energy. You can run it instantly and get connected without any requirement of towers.
Connecting rural India to the worldwide web, it is ideal for village panchayats, which can buy and put this terminal on the top of a water tank and people around get connected to 3G/LTE instantly depending upon what they want. Similarly, government schools could be used as a hub to put these terminals and connect rural and remote areas easily.
The beauty of this system is that unlike Iridium where you had to buy expensive satellite phones, in this system, you can get connected with your existing mobile phone, without the need to change anything.
Does this technology have use in Indian cities where there is a serious problem of connectivity because of the onerous task of setting up towers?
We can also use this satellite system in cities where there are challenges of putting in additional towers and there are plenty of shadow areas where connectivity is patchy.
Will this service be available only to Bharti customers or to all telecom players in India?
The service we are offering is for all telcos and not just Bharti as the company will be a wholesaler for bandwidth. We will also create a base station in India to operate.
Photograph: B Mathur/Reuters