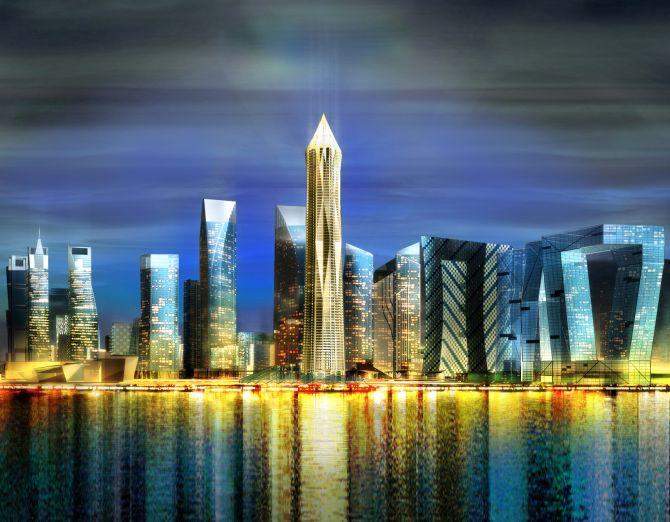 Honeywell India debuted its first-of-its-kind study to rate buildings across the country on their 'smartness'.
While airports and hotels are among the smartest buildings, educational institutes and residential properties scored the lowest.
Alex Ismail, global president and chief executive officer of Honeywell Automation and Control Solutions, and Anant Maheshwari, president, Honeywell India, talk to Business Standard about the opportunities the smart cities initiative provides.
Edited excerpts:
What is your take on India's smart cities project?
Anant Maheshwari (AM): India is getting more and more urban.
Accommodating half a billion more people in cities is a challenge for any country and it is globally significant.
So I think the smart city initiative is a critical requirement.
As far as how it is being implemented and how it is moving forward, all eyes are on day after tomorrow (June 25) when the Prime Minister announces how the initiative will roll out, what will be the funding patterns, and how the cities will be evaluated, etc.
However, people are not waiting for that; initiatives have begun already.
We recently opened the Bhubaneswar city surveillance project.
So people are moving forward; these are all part of smart city initiatives.
What is your view of the way the Indian government is implementing the smart city project?
Alex Ismail (AI): The trend is very similar across the world. I don't think there is a standard definition of what a smart city is.
I personally applaud these initiatives which are leading the way.
All governments across the world recognise that energy efficiency and water efficiency are issues that need to be solved.
Establishments are creating a lot of pressure on the infrastructure and the governments across the world are trying to solve the issues.
We have the technology to make significant improvements and drive billions of savings in operating costs while delivering better quality of life.
Among the emerging markets, India and China will probably see billions of middle-income consumers reach the marketplace in the next 15-20 years.
It is critical to think about how smart cities can contribute towards a better India.
What is your overall sense of Honeywell's business in India?
Our business in India continues to grow at double digits.
A lot of what we do ends up in buildings, about 45 per cent of our portfolio targets solutions that go into building needs.
About 35 per cent are solutions that target industrial solutions and work place solutions and about 20 are addressing homes.
I think everything around building safety, efficiency, and productivity will be a key driver of growth.
Though the government has made a commitment towards 100 smart cities, do you think that a lot more people outside the establishment need to be conscious of these needs?
AI: I think this is a great start.
It is going to create a foundation for more focus around India and likewise around the world.
AM: The survey points out that it is not just the government's responsibility to build smarter cities.
Actually the government cannot, because even the private building scores are very low on smart quotient.
And those scores can only be brought up when these buildings are made smarter.
It gives a lot of opportunity to the government to drive standards, and to private owners to increase the smartness of the buildings.
Does Honeywell have any specific investment targets to tap into the huge opportunity?
I don't have a figure to share with you. But think about it this way, whether it is manufacturing capacity, feet on the ground, or engineering mock products, we are expanding.
Honeywell is committed to India and we are growing in double digits. With the current trends, I expect this to continue.
Photograph: Kind courtesy, Gujarat International finance Tec-city