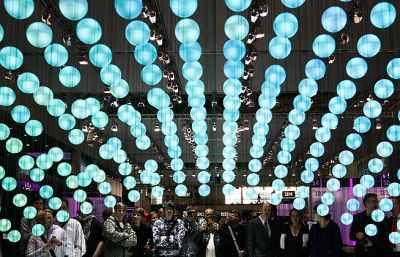 Shailender Kumar (photographed below), managing director, Oracle India, is confident that Larry Ellison's announcement earlier this month that Oracle will be the largest cloud services (the term for using a network of remote servers hosted on the internet to store, manage, and process data) entity in the globe will come true.
He details the India plan in a talk with Business Standard.
Edited excerpts:
Oracle is one company that has seen its cloud revenue increasing and even its on-premise solutions are growing.
The cloud everyone talks about is public cloud. But there are enterprises which would like a private cloud or even a hybrid cloud. For these customers, we have the engineered systems offering.
This came from our acquisition of Sun Microsystems (in 2010).
Post the acquisition, our entire hardware portfolio has gone stronger.
Engineered systems are delivering next-generation hardware.
The performance of these systems is not two or three times but eight times or even 10 times (better).
We have over 100 customers in engineered systems.
We are seeing huge momentum for cloud adoption as well.
In the third quarter of last year, we got $375 million (Rs 2,333 crore), which means a run rate for $2 billion (Rs 12,444 crore) we will see from this year.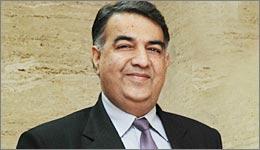 How is Oracle contributing in 'Make in India' and the Digital India roadmap of the Government of India?
On Make in India, we have been engaged with partners and they have been making products from India using our tools and technology.
We are also making sure they are cloud-ready.
We also, depending on the interest, take them abroad and help with networking.
For the Digital India road map, Oracle is already working with several government departments, with our social relationship management.
The government is interested in knowing what people are saying about their policies.
At present, there are 10-12 projects in which we are in intense discussion with various government departments or their consultants.
Where do you see Oracle in the Indian market?
In the enterprise solutions space, we are number one.
We will be number one in the world in a year's time and also in India in the cloud offering.
No one has the number of offerings we do; we have around 600, at present.
What has been the response of cloud adoption in India for Oracle?
Our cloud business is growing at 30 per cent (yearly).
Within that, the Asia-Pacific is the fastest growing market and within that, India is fastest. So, India has a huge role in our cloud growth.
We have been working with online companies, information technology and telecom companies, banks, small and medium enterprises, manufacturing and the public sector. We have teams dedicated to these sectors. Some of the companies using our cloud services are Flipkart, Jabong and Kotak Mahindra Bank.
What is aiding this growth is our expansion in tier-II and tier-III cities, as well as geography expansion.
We have direct presence in nine cities.
We have seen huge uptick in Hyderabad, Pune, and Kolkata and adoption of our product offering across sectors.
Every company wants some element of cloud. Every customer wants to know how they can make more money, how they can acquire more customers.
Almost 50 per cent of our business comes from customer experience cloud, the next 32 per cent comes from the Oracle Human Capital Management cloud, and the rest from PaaS (platform as a service) and others.