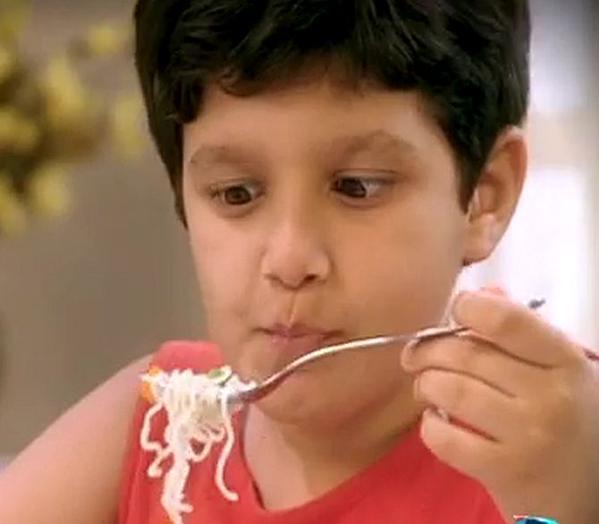 'Is there a single evidence of anyone falling sick after consuming Maggi?'
'It is unfair to ban any product without arriving at any conclusive evidence'.
'Does anyone have any idea how much 'poison' is there in the water supplied by the municipalities?'
"There are probably only two -- make it three -- readily available food products that cut through the various layers of our multidimensional society -- Glucose biscuits. Maggi and the banana," wrote MG (Ambi) Parameswaran (photographed below) in one of his recent blogs.
The executive director of FCB Ulka Advertising is concerned if we have over-reacted to the issue and have destroyed a brand Maggi without conclusive evidence.
In a candid interview to rediff.com's Indrani Roy, Parameswaran explains why he thinks that the Maggi controversy has been blown out of proportion.
Each one of us knew for years that Maggi has monosodium glutamate. Why is there a hue and cry now?
I think a lot of food brands these days are making loud claims about being healthy and tasty.
And this 'healthy' tag is where the regulators are catching the brands with.
Maggi, as a brand, wanted to earn for itself 'healthy and tasty' taglines.
Therefore, when the amount of monosodium glutamate and lead were found to be slightly more than the permissible limits, there was a ruckus.
Also, I feel though media spoke a lot about the controversy, it did not delve into the facts well.
I somewhat agree with former Britannia chief Sunil Alagh's words.
In a recent interview, he said laboratory tests found only 0.5 or 0.6 parts per million of MSG in just the Maggi noodles (the permissible level is 2.5 ppm) while in the taste-maker sachet, about 4 ppm of MSG and lead were detected.
According to various media reports, Food Commission officials too notified that problems were identified only in the taste-maker.
A pack of tastemaker weighs 5 gm approximately whereas a pack of noodle is 100 gm.
Like Sunil (Alagh) I too want to ask how many labs checked the mixed product?
If they did, where are the test results?
How come Maggi was taken off the shelves without these proofs?
Isn't ours a knee jerk reaction to the whole thing?
You don't think Maggi is harmful, right?
No, it's not at all harmful.
In India, packaged food is yet to strike the right chord with consumers unlike in the US or Europe.
Maggi is one of the few affordable packaged food that has gained immense popularity over the years.
And as far quality is concerned, I think street food or that available in the restaurants or road side pubs are much less healthy than Maggi..
Is there a single evidence of anyone falling sick after consuming Maggi?
Does anyone have any idea how much 'poison' is there in the water supplied by the municipalities?
Has any one bothered to check bhel puri, pao vaji sold at every corner of our Indian streets?
As I wrote in my blog, I have a question for all those who have deduced that Maggi is bad (laboratory reports made available to the media did say that, isn't it?): In a country where 40 per cent of fruits and vegetables get destroyed before they reach a consumer, where 21 million tonnes of wheat gets spoilt every year, is the debate over health hazards of Maggi avoiding the real issue?
Do you have doubts about the food laboratories' findings?
No no, not at all.
Neither I am suggesting that the standards of food inspection should be lowered.
But I want to drive home a point that it is unfair to ban any product without arriving at any conclusive evidence.
It could be possible that certain batches of Maggi sold in the market had high levels of MSG or lead but on the basis of that it is not logical to blacklist the brand Maggi as such.
Let's not forget that Maggi like biscuits is one of the few Indian packaged food that is affordable to the poorest of the poor.
According to me, banning Maggi from the markets is a gross overreaction.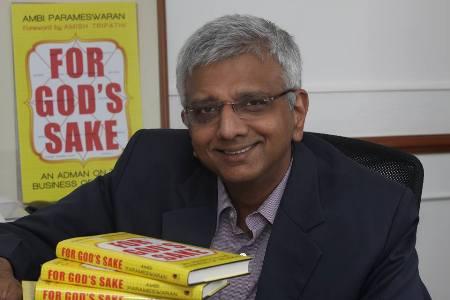 Do you trust the Indian standards of checking food, beverages etc?
Indian standards of checking food, beverages are not to be laughed at. We have some really hardworking and diligent people there.
However, I feel that laws need to be clearer.
For instance, Maggi packets contain a note: No artificial MSG added.
Now, what does it mean?
Does it mean that the packet contains 'natural MSG' like the type you get in tomatoes, cheese, cashewnuts etc?
Don't you think the packaging authorities should have warned Nestle to refrain from using such a statement on the packet?
We need to have a clear perceptive of the rules, a proper understanding of the laws of the land.
Let me give you an example. In the US, the speed limit for cars to ply on certain roads is 60 miles per hour.
If you drive at a lesser speed, you are caught.
However, in India if the speed limit for any road is 60km/hour and you drive at 40 km/hour, no one tells you anything.
Laws are different for different places and the onus rests on the industry bodies of India to clarify the rules of business.
For, no one wants to violate law intentionally. Often mistakes occur because of faulty understanding, implementation and enforcement of law.
There are allegations in some quarters that certain companies are trying to give Nestle a hard time for their vested interests. Your comments. . .
Such allegations are baseless . For, all companies are now worried.
There has been an attack against a packaged food product.
And companies are going out of their ways to be vigilant.
Do you think Nestle has done enough to counter the crisis?
Oh yes.
I was impressed by their global chief executive officer Paul Bulcke coming down to India to talk to the media.
Every company has its own crisis management team and Nestle is a name to recknon with. Therefore, it is natural that it would try its best to tide over the crisis.
You wrote in your blog that it is ridiculous to pull celebrities for endorsing Maggi. . .
Of course! I find it ludicrous.
It's like pulling up television channels for airing Maggi ads.
But don't you think celebrities who mint money through advertisements should be conscious about the products they are endorsing?

A celebrity is a brand that gets devalued if s/he endorses a bad product.
Each celebrity's endorsement is ruled by a pricing structure.
For endorsing unknown brands, prices are higher whereas for reputed brands, the prices are lower.
No celebrity would deliberately endorse a bad product.
Also, logically it's not possible for someone advertising for Maggi to have the product tested at a lab to check if it contains only the permissible amounts of MSG or lead.
Can you expect cricketer Sachin Tendulkar to test the longevity of some car tyres before signing up to endorse the same?
You mean to say people should not blame the advertisers as well?
Yes. All big companies have quality control wings.
And it is the companies' responsibility to market and advertise their products.
Often people accuse reputed companies of spending millions on advertisement and much less on product testing.
I think it's a preposterous comparison.
For, putting up an advertisement costs you a fortune whereas testing of a product can be done at a much less cost.
If certain packets of Maggi are found to contain MSG and lead beyond the permissible limits, it would be illogical to blame the advertisers.
West Bengal is still selling Maggi as according to the state government sources 'tests have not produce any adverse results'. . .
Maggi is produced in several factories across the country.
I think only a few batches contained 'alarming levels' of MSG and lead.
Batches that reached West Bengal, were, perhaps the 'good ones'.
Do you think Nestle will be able to tide over this crisis? It has roped in US lobbyist APCO Worldwide to tone down Maggi backlash
In the past, many companies have faced such crisis.
And Nestle being what it is will surely come back with a bang.
What kind of advertisements, according to you, can save the company?
Nestle should take a leaf out of the book of campaigns of Cadbury (where we saw actor Amitabh Bachchan endorsing the product shortly after worms were detected in its Dairy Milk bars), Pepsi and Coca Cola (the former had the company's head honchos canvassing for the product whereas the latter had actor Aamir Khan praising the beverage after a scary level of pesticides were found in both).
If Maggi returns to the market, will FCB Ulka handle its advertising account if given the offer?
Yes, why not!
I have consumed 100 bowls of Maggi, so has my son.
There is no denying the fact that Maggi revolutionised packaged food in India.
Nestlé kept the price of Maggi so low that the company apparently did not see the instant noodles as a commercial success for over a decade after its launch.
I see no reason why we would not write a copy for such a product.
Photograph of M G (Ambi) Parameswaran: Kind courtesy, Parameswaran's Facebook page