Image: HUL office. Photograph: Reuters
Since November 2010, the world's second-largest consumer goods company Unilever has set out to decouple its growth from its environmental impact through its sustainable living plan.
Part of this effort has seen Unilever's Indian subsidiary Hindustan Unilever Ltd set up a not-for-profit company called Hindustan Unilever Foundation in 2010.
This company works in the area of water conservation in agriculture.
In this media interaction with journalists, including Business Standard, HUL's managing director and chief executive Sanjiv Mehta (Photographed below) highlights the work of HUF, and its approach to corporate social responsibility and its evolution in the light of CSR being made mandatory by the Companies Act, 2013.
Edited excerpts:
How is HUF making a difference to local communities in the area of water conservation? Will it be your main CSR activity?
This effort is beyond corporate social responsibility. HUF is a Section 25 company that brings in experts and non-governmental organisations in its attempt to conserve water.
We have the focus of a for-profit company for a not-for-profit cause.
Let's face it, a healthy society is good for business.
And in our five-year journey we have already created a water-harvesting potential of 100 billion litres and aim to generate a cumulative potential of 500 billion litres by 2020.
We also aim to generate cumulative employment of more than one million person-days and cumulative additional agricultural yield of around 100,000 tonnes.
We have specific targets and have committed an investment of Rs 130 crore (Rs 1.3 billion) for the projects initiated so far, of which Rs 30 crore (Rs 300 million) has already been spent.
All our projects are based on a partnership model where the implementation of the projects are through co-funding with other partners.
Thus, we are looking at a multiplier effect and, therefore, the full investment in these projects will almost be three times the investment made by HUF, thus, giving a much higher leverage and impact.
But will the work you are doing under HUF lead your CSR activities in the future? Will it be your flagship CSR programme? So far, HUL has had a more brand-led approach to CSR. Is there a shift in approach now?
For us, the entire wash space is important, which covers water, sanitation and hygiene. Our community welfare work, where each brand has a specific role to play, will revolve around this theme of wash.
So, Lifebuoy is about handwashing, Domex is about setting up toilets and keeping them clean or providing clean drinking water under Pureit.
These brand-centric activities will continue, but there is a wider canvas or backdrop to our community welfare programmes, which is this whole space of wash.
And we are of the view that Swachh Aadat (clean habits) will lead to a Swachh Bharat (clean India).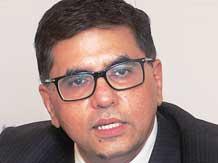 Speaking about partnerships under HUF, you had endeavoured to also get other corporates besides NGOs and other partners in your effort to conserve water. Why have other corporates not come on board?
Yes, that objective was there. But we are not dismayed about them (other multinational companies) not having joined hands with us.
Possibly, they may be interested when the work we are doing reaches a certain scale. From one project which covered four to five villages five years ago, we today have 21 projects covering more than 6,000 villages across 13 river basins in 13 states.
That is a lot of ground covered.
However, we remain hopeful and optimistic about participation by other corporates.
There is a feeling that most Indian companies today seem serious about CSR mainly on account of it having been made mandatory under the Companies Act, 2013.
I cannot speak about other companies.
But we as a company do not believe in donations or cheque-signing philanthropy. Something that can make a meaningful impact on the environment, the community, and the society at large is something that our sustainable living plan endeavours.
We are working in that direction and let me tell you that we are ahead of our targets as far as sustainable living plans are concerned.
Is India emerging as some kind of model market as far as Unilever's sustainable living plan is concerned?
Every market is contributing to achieving the targets the sustainable living plan is looking to achieve. I cannot say that one market is better than the other.