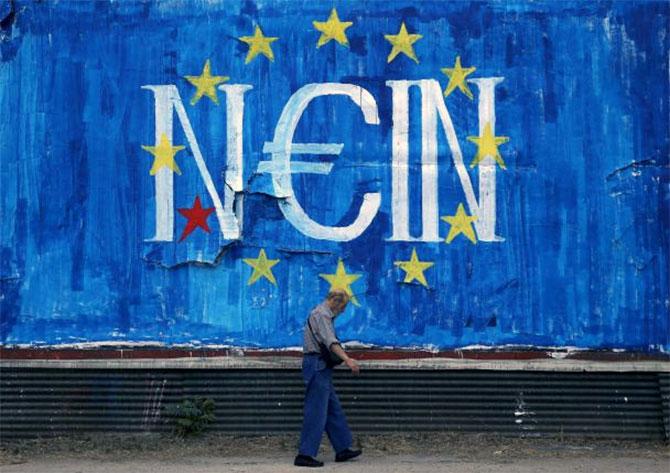 Arun Tiwari (photographed below), chairman and managing director of Union Bank of India, says the worst is over so far as asset quality is concerned, as slippages are coming down and recoveries are improving.
He tells Business Standard the cost of funds has come down, which will give room to the bank to lower lending rates in the next quarter.
Edited excerpts:

Will there be an impact due to the Greek crisis, since you have a subsidiary in the UK?

The UK still uses the pound and not the euro. So, there won't be an impact. In a subsidiary like London, we would also be doing retail business but retail will not be impacted by the Greece or Turkeys of the world.

Is there a concern among borrowers who would not have had hedged the currency?

Hedging is sacrosanct. We have made it mandatory that all our clients have to take forward bets. We make them understand that if you don't hedge, whatever you lose will be lost at one go.

Union Bank has taken shareholders' approval to raise Rs 2,500 crore by a qualified institutional placement. However, few public sector bank QIPs were successful. Will the current market scenario impact fund-raising plans?

At these levels (share price), I will not go for a QIP. We will do it only at an appropriate time and appropriate price.
There is no demand at the moment. We have 4,078 branches. So, at the moment, we think it is better if I continue to grow retail, agriculture and micro small and medium enterprises which we have been growing at 25-30 per cent for the past six quarters.
That way, I can spread the risk; the return is better and the risk weight is less. For a larger component of customers, I have more opportunity to cross-sell and up-sell.
So, the QIP is more of an enabling provision for now.

The bank reported lower profits in the January-March quarter due to higher provisioning. How do you see asset quality pressure in the current quarter?

There is a clear trend that asset quality pressure is coming down.
In the September-December quarter of 2014-15, slippages were the highest at Rs 1,900 crore. It came down in the third quarter and further declined in the fourth.
Recoveries went up consecutively. The trend will continue. Going forward, the slippages will be lesser than the previous quarter and recoveries are also improving.

How is loan demand in the current quarter?

Demand is still not there. Large-ticket proposals are still not coming. But my take is the economic activity will pick up in another two quarters.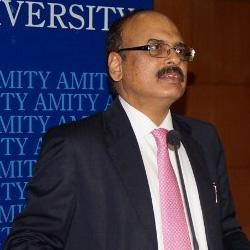 What is the target for loan and deposit growth in the current financial year?

We are aiming for 12 per cent growth in advances. So far deposits are concerned, we are targeting 21 per cent in savings bank deposits.

But overall deposit growth will be seven per cent, because we are cutting high-cost deposits.

The proportion of high-cost deposits in total deposits has come down to less than six per cent from 12.8 per cent.

This, will have a favourable impact on our cost of funds.

Union Bank reduced its base rate by 25 basis points in January. With the cost of funds coming down, are you in a position to cut this further?

Yes, maybe in the next quarter.

Yield on advances might also come down in the first quarter due to slack loan demand. Where do you see your net interest margin?

I see NIM (net interest margin) at a 2.65-2.75 per cent band, compared to 2.58 per cent recorded in the previous financial year.