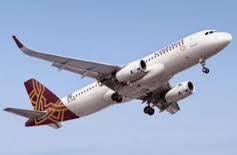 Tata-Singapore Airlines joint venture Vistara hasn't had a dream run in its first 100 days in skies.
Vistara chief executive Phee Teik Yeoh (Photographed below) tells Business Standard the worst is behind them, enlisting the challenges the airlines faced in its initial days.
Yeoh says the passengers in India have an 'entrenched behavior', as they book tickets pretty late unlike travellers abroad and the airline needs to adjust to this.
He also explains the reason for a low passenger load factor, plans to fly abroad and how the airline will not, still, trigger a fare war.
Excerpts:
How has been your journey in the first 100 days of operations?
Before we had launched, the expectations were sky-high, simply because we were born out of two global iconic brands known for their hospitality and service.
Almost everyone expects us to deliver services and products no less than what Singapore Airlines and Tata give.
In the last 100 days, we are pleased to see the positive reception to our product and services.
We are glad to say we have delivered on our brand promise, which is that of bringing joy back to flying.
We have put customer foremost in our mind in the way we design and deliver product. We are on right track.
How different is Indian market from its international peers?
One thing that I can say is that the market is very late booking trend market.
A lot of passengers don't book early unlike in other markets.
I think it is an entrenched behaviour for far too long and this is something we have to get used to and adjust.
However, contrary to what other airlines have made it out to be that they only go for lowest fares, Indian passengers are ready to pay a little more for comfort features.
They appreciate the innovations we offer in the airlines.
There is a whole range of different set of customers and there is a huge group of them, which demands quality.
What has been the learning so far?
To be frank, we were off to a slow start. We chose January 9 as our launch date because we wanted to launch as quickly as possible.
When we launched, we were right in the middle of the fog season in Delhi.
We had chosen Delhi as our hub.
So, it can't be a more challenging launch.
Also, our operations commenced in January -- the weakest month for travel in the year after the peak season in December.
We were off to a slow start in terms of operational challenges.
But it is heartening to see that our loads and on-time performance has been improving. We are the best (in terms of OTP) at Delhi, Hyderabad and Mumbai airports.
We are the new kings of punctuality.
Our closest competitor is no longer a competitor because we have de-throned this airline to become the new king of punctuality. We are not just beating them but we are beating them with big margins.
But the passenger load factor hasn't been that impressive compared to the competitors. . .
For the first three months, the public data shows that our PLF could have been better.
I think what many miss out is they are not comparing apples with apples.
Most of the airlines operate on all economy class.
Vistara actually has one-third of its capacity in premium economy -- 16 in business class added to that 36 in premium economy.
So, 52 out of the total seats of 148 are not economy. When you are comparing an economy load factor, we are not making a valid comparison.
Is the current pricing sustainable? Is there a scope to increase the fares?
I can't comment on the sustainability in the other airlines.
But as far as our pricing is concerned, whatever we do has to be sustainable.
We can't afford to indulge in this fare war.
We are here for a long haul.
We can make it as competitive as the market can desire but at the same time, depending on the supply and demand and the value proposition, the fares will vary dynamically.
We have a system of revenue management.
This is another area I want to draw your attention to. We invest a lot in technology.
Not just in the customer services front, but in the area of dynamic pricing and revenue management, we are riding on this sophisticated system.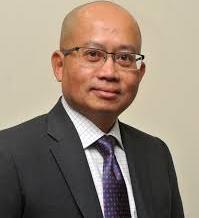 Then what would be your economy load factor?
We typically do not want to reveal the break-up of the categories but our flights (in economy class) have been over-booked. In the last 2-3 weeks, the demand has been very strong.
In January, when we had first launched, it wasn't a strong (response) because soon when we got our AOP (air operator permit) on December 15 we had to quickly set ourselves in.
We managed to start selling in record time and many airlines would take at least one-two weeks to setup. We did it in four days.
We didn't have enough time.
Typically, airlines start selling tickets one month in advance.
Also, usually January-February witnesses low demand as businessmen have their financial meetings, budget presentations, etc., scheduled at the end of the financial year.
So, I am glad to say, from April, some of these challenges we face are behind us. And we are happy to see the response. So when we look at the load factor, we have to factor this too.
Looking at the numbers, premium economy has it worked for you?
Premium economy class product is a fairly new concept in India.
Although some foreign airlines have brought in this product abroad, it is not well known in India.
So to be frank about it, at the time of our launch, some of the corporations didn't have a travel policy around premium economy class product.
But I am glad, after more than 100 days into our operation and with our intensive marketing campaign, more corporations have started to re-look their travel policy.
The demand has improved significantly.
When will it meet your expectations?
We are bringing this product to even more new places.
So, the entire nation will get used to this.
I wouldn't think it would take much time, (as) awareness of this product is already there.
Many have warmed up to this idea whereby the operating sentence we want to leave behind for everyone is that – you get a lot more for just a little extra.
Have you increased the number of corporate contracts?
Yes, it's an ongoing exercise. We have ramped up significantly since the launch.
This is a commercial secret but I can tell you there are more corporate contracts than what we can manage.
Will you re-think on your conscious strategy of not being party to the fare war?
Not participating or engaging in a fare war doesn't mean your fares are not competitive.
We do not have a knee-jerk reaction when someone sells a ticket for Rs 1,500.
We price our product according to what we think the market can bear and if you look at our fares, sometimes these are even more competitive.
We don't want to engage ourselves in fare wars but our fares can be as competitive as it could get.
How does it function?
So, there is some logic.
The system learns from the previous data.
It will give some recommendation for us to adopt to maximise our revenue.
Because the airline business is all about revenue, it's not so much about how much is the fare or how many passengers on board. It has to multiply by both.
Sometime you may price your seats too high, you don't get load.
If you price low, but you may get load but in the end, your revenue may be worse off. So, that is where we are harnessing technology in decision-making.
Your expansion plan…
It has been a breathless pace (so far). In 100 days, to start operations at eight stations is a feat.
I don't think you have seen any airline opening eight new stations in 100 days.
We are going to induct three more aircrafts by the end of this year.
What will be the new routes you will explore?
We are in the midst of firming up so hopefully we can share it with you soon.
When the new aircrafts come September onwards, we are going to grow our footprint even more in India so that there could be new frequencies to existing points -- we would have 10 stations by then.
We will have more frequencies, more destinations. We have some ideas in mind, but we are in the midst of fine-tuning the slots.
Don't you think the government's draft rule for flying abroad is complex?
The fact that they wanted to make changes to the existing archaic rules is positive to begin with.
At least the change is in the air.
One can say we could have made it simpler, but I would still laud the government for taking the initiative to re-think this archaic rule which has actually been disadvantageous to India and its population for too long.
I think the ease of doing business is recognised.
In our inputs to the government, we did mention about ease of doing business being one of our goals to go ahead -- doing away with restrictive policies that stifle growth.
India is known to be a land of opportunities and let the market forces prevail. Let the airlines decide where they want to go, let consumers decide which airline they choose to go rather than being confined to a limited choice.
What would be your strategy to fly abroad?
At this stage, the rule is still not going away.
So, we have a plan but this has not been actively pursued.
Our focus right now is making domestic operations for the next five years according to the present rules.
But we do have an indicative plan, should a 5/20 rule go.
The plan has not been firmed up because our priority is domestic operation that keeps growing by the day.
Right now, we have 197 weekly services this has come a long way from our inaugural flights, when we had 68 weekly frequency operations with two aircrafts.
We have quite an immense domestic network and that is where our focus is right now.
Would you go for a short-haul or long-haul, initially?
It could be a combination of long-haul and short-haul or either one.
But if it's a long-haul route, then Vistara will have to go out to procure new aircrafts because the present 20 aircraft are capable of flying only for six hours.
So short-haul destinations would suit better in the present circumstances…
Not necessarily but if we decide one of the first destinations we plan to operate is long-haul then we have to go and procure aircraft.
We will not be dictated by the fleet we have right now.
It depends on what seems logical for first set of destinations.
And there is no hurry.
Even if 5/20 goes away today, we need time to gear up for operations. We need to ensure that our product is befitting of a longer haul journey.