'The most important thing is to keep calm, consolidate and take steps.'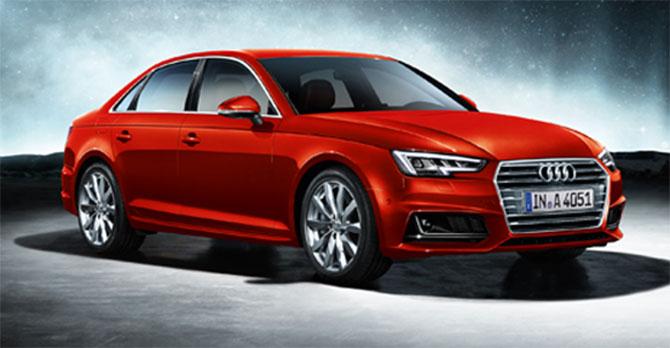 Rahil Ansari, bottom, left, 38, recently took charge as head of Audi India, one of the youngest brand directors in the German luxury car maker. Ansari, who has spent 13 years with Audi globally, including a two-year stint in India (2011-2013) handling dealerships, speaks to Ajay Modi. Excerpts:
What considerations were behind your selection as India head?
The company made it clear they needed someone of Indian origin and who's been here, knows the psyche of Indian buyers and understands the culture. They also wanted someone young to reflect Audi, which is a young and dynamic brand.
What is the mandate?
Volume is one but we will not overdo it. We want to create a sustainable growth in India. We are not happy being at number two.
We want to be at the top; that is the target. But, not to do it overnight but sustainably so -- when we reach the top, we should stay there.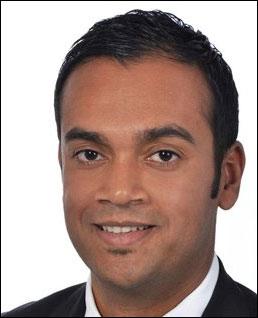 Your first few priorities?
I have been speaking to dealers and customers. There are India- specific challenges. We wish we had time to prepare for events like (last year's) diesel (vehicle) ban in the National Capital Region.
We are looking at getting more customers to the brand and to grow them in the Audi family.
Don't people want to experiment with brands?
Yes. People want novelties. That is a reason why we are looking at bringing a large product portfolio. We will do around 10 launches this year.
At the same time, we are not only looking at volumes but at fulfilling customers' requirements and entering new segments to create trends. We will bring some models in segments where we have never been.
How in your view has the Indian market evolved since your earlier stint? It (luxury segment) forms only one per cent of the total car market.
The segment is small but country is so full of resources. A substantial amount of people can own an Audi. We expect the market to grow at a certain stage. No one knows when this time will come but it is sure that the segment will grow. India is a small but strategic market for Audi.
What are the challenges of operating in India? What can you do to keep yourself in a position to face these uncertainties?
The most important thing is to keep calm, consolidate and take steps. One thing is to have a strong product portfolio and go for sustainable growth, along with dealer partners. In phases when the market is challenging, you need to be calm and that is the strength of Audi.