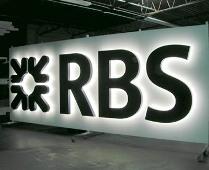 Royal Bank of Scotland has decided to exit its retail and commercial banking operations in India by selling these businesses to Hongkong and Shanghai Banking Corporation.

In an interview with Malvika Joshi and Somasroy Chakraborty, Madan Menon, the bank's chief executive for Singapore and Southeast Asia and head of global banking and markets in India, shares the bank's plans. Edited excerpts:

How important is India as a market for RBS, especially since you are selling your retail and commercial banking operations here?

India is quite clearly defined as the core market for the firm in terms of growth.

The principal businesses for RBS in India would be global banking and markets, global trade and transaction services and private banking.

These businesses primarily serve our clients in India, including domestic corporations, foreign institutional investors and multinational corporations.

We also have 10,000 people in business services, which is basically the technology and knowledge process business that serves the RBS group globally.

So, even after the sales process, India would be the third-largest market for RBS group in terms of employment outside the US and our home market in the United Kingdom.

Going forward, which businesses would have a larger share of revenue for RBS in India?

Going forward, the wholesale banking business, comprising banking, markets, trade, payments and the cash businesses, would clearly be the principal driver for RBS. These are already key businesses for RBS in India.

The wealth management business is quite an attractive proposition, and we are growing it substantially.

Last year, we made substantial investments in that
business in terms of new hires and technology. Perhaps the returns on those investments would not be immediate.
The returns may come in a year or even more.
You had recently strengthened your equity capital markets' team in India. What are your plans for that business?
We have hired 10 people across research, sales and trading, including a new head for our equity capital market business.
We have already made investments in this business, but would make more investments if required. There could be more recruitment next year, depending on the needs of that business. This clearly reflects India is still the core growth market for RBS.
Redemption of foreign currency convertible bonds may prompt some Indian companies to explore refinancing options. What are your views?
I think our role is to try and serve our clients well. So, if there is a situation in which the convertible bonds do not convert, that would lead to strategic rational thinking in the client's mind that perhaps, they should be refinanced.
It is important that one pays heed and maintains acute focus on the underlying regulatory environment to facilitate refinancing.
I do believe some companies would go out and refinance.
If we get a chance to engage with these companies, it would be a business opportunity for us in terms of advisory, capital markets and financing.
The Reserve Bank of India prefers foreign banks to operate in India through subsidiaries. Would RBS consider setting up a subsidiary in India?
India is a core market for us and there is no question of choice.
If RBI comes up with guidelines on setting up subsidiaries, we would stick to these. If RBI says you have to do it, we will do it. I would not comment any further on this issue till the time the guidelines evolve.