'Artificial intelligence works best on unstructured data. And no other country has the amount of unstructured data like India has.'
Among the global technology firms working out of India, chipmaker Intel is leading several initiatives to not only come out with technologies that can solve the unique problems that the country is facing, but it is also working with multiple stakeholders including academia, research bodies and even startups to build the innovation ecosystem in India.
"If you don't know artificial intelligence, you will be missing out," Nivruti Rai, bottom, left, Country Head, Intel India, tells Debasis Mohapatra.
What is the reason behind working with Israel to promote the startup ecosystem in India?
Israel has successfully created much technology-driven entrepreneurship. The country, which has a population of 8 million, produces 5 startups everyday.
India with a 1.2 billion population establishes 5 startups per day and we believe 90 per cent of them are failing.
So, something is not right.
We will look at their success criteria. Now, India, while we say, is a digital economy, it is a complex country.
That means we need a tremendous amount of solutions (to solve these issues) and time is short.
India has a lot of strength; we have smart people, but somehow our business model is not right.
So, we are partnering with the Israel consulate general in south India as a part of which we will work with the Israel centre at IIM-Bangalore.
We have an amazing Maker Lab facility, which incubates startups.
We are going to open our Maker Lab in Israel, which will solve problems relevant for India and make sure they have the ability to monetise their ideas.
Artificial Intelligence, 5G connectivity and assisted driving will be the key technology areas we will work on with Israel.
The intent is how to use these technologies in healthcare, agriculture and road safety.
What are the key technologies that Intel India is currently working on?
Intel has its second largest design house outside the United States in India. So, every technology which Intel India is also working on.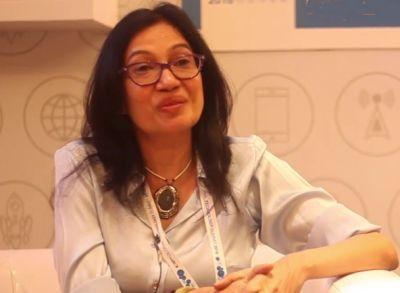 Our focus has been on the desktop, which is one of our old businesses; mobile and laptop.
Some of the newer areas are in the autonomous driving, in the driver assist programme.
Then, we are also looking at enabling the Smart City programme.
Another focus area is data localisation, which India is now pushing for.
Apart from Amazon or Microsoft, we need to have our local cloud centres.
Memory technology is another key area as unless we have optimised our memory technology with the influx of data, we will not be able to store or process that data.
Intel is working on a technology called 3DX Point.
For example, a small pen drive today stores one gigabyte of data. With our technology, it will store a terabyte of data.
What is the mandate from the government with regard to data localisation?
The government is really pushing for a lot of data localisation. Our role will be basically looking at enabling data localisation. We have to encourage local cloud services.
What is the success rate of startups from Intel's incubation centre?
It has been two years for us. We have incubated 50 plus startups here so far. Many of them are generating significant revenues and making operating profit.
On the artificial intelligence front, what is the key work being done by Intel?
Artificial intelligence works best on unstructured data. And no other country has the amount of unstructured data like India has.
China may come close to it, but is nowhere near us.
These are absolutely raw data, which need to be annotated, then fed into a model and that model is then used for projections.
AI will be a technology like Excel of today.
If you don't know artificial intelligence, you will not be able to leverage and you will be missing out.
Intel India is partnering with the government on AI technology.
An update on the work you are doing in blockchain technology?
We already have a product from Intel and Intel India has contributed to it.
Unless this technology is put to right use, it creates no value.
So, for blockchain, we are looking at what are the problem statements within India.
I can't name the customers we are working with, but there are exciting opportunities.
We are working on many different possibilities and fintech is one of them.
Photograph: Ronen Zvulun/Reuters