'There's no scope for a fictitious hospital.'
'We are trying to provide services for risk mitigation and fraud prevention.'
Illustration: Uttam Ghosh/Rediff.com.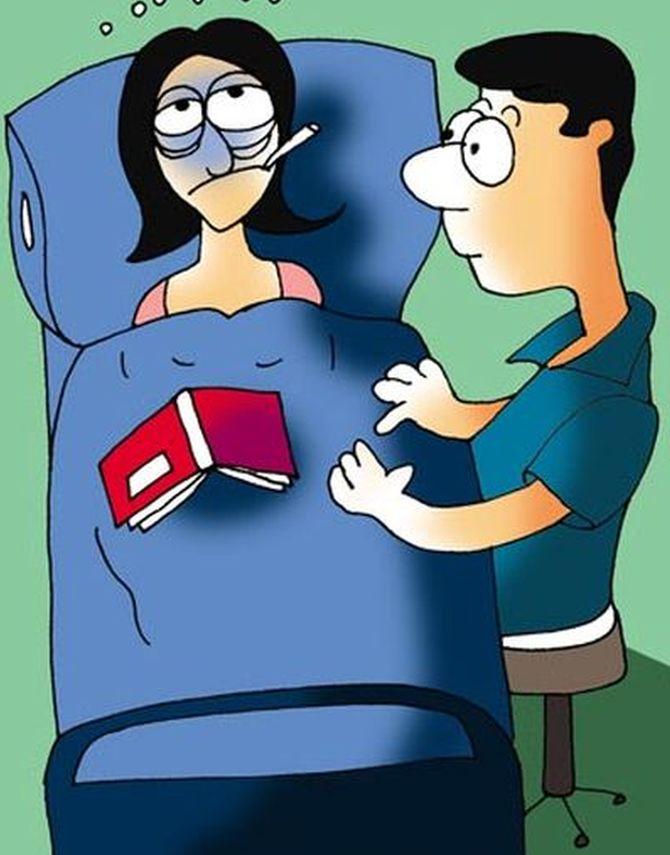 Kunnal Prem, below, chief executive officer of the Insurance Information Bureau of India (IIB), tells Mayank Jain on what they're doing.
What are your objectives?
In the early 2000s, the industry had opened up and Irdai (Insurance Regulatory Development Authority of India) was collecting a lot of data.
At that point, the chairman of the regulator felt data from both life and non-life insurance had to be handled in a more efficient manner.
That's when Irdai promoted this body, in 2009. It was made a non-profit society in 2012.
The objective was to support the industry with sector-level data and provide key inputs to the regulator to assist in policy making.
The regulator, under the mandate of the IRDA Act, advised all insurance companies to submit data in specific formats on policy and claim levels.
How is this data on policies and claims being used?
First, we are a central repository of data.
If the regulator wants data while making a policy, we provide it.
We, thus, support the regulator in its work. We also provide benchmark rates for the industry.
We have to give back insights to the people providing us the data, the insurance companies.
We provide them insights through services, reports and customised data.
Each insurance company has own data but they would not be privy to what is happening at the sectoral level.
We provide this. A company would also like to know how it fares in terms of sector parameters.
Are these paid services?
Some are annual reports, given free of cost. And, bespoke reports that insurer companies ask us for, which are charged.
These reports are based on specific products or regions they are looking to analyse.
How much demand do you see for this data, with insurance penetration still very low?
Data is very important in all sectors, not only this one.
It serves a lot of purposes for insurance companies.
In life insurance, we look at the death experience or mortality, and see how and when people are dying.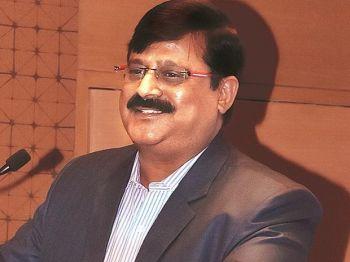 We look at companies' strategy, their product profile, claims experience or any leakages and assist the regulator to fix these.
Also, for instance in motor insurance, a lot of vehicles get registered every day.
When you match the vehicle registration with motor insurance, you get a mapper of uninsured vehicles.
This is given to law enforcement agencies and this also helps to create the needed insurance.
Both the government and law enforcers are committed to get this data through the exchange of information on registered vehicles.
IIB is also building a database on hospitals. What is the aim?
This initiative is called ROHINI -- Registry of Hospitals in the Insurance Network. Irdai issued guidelines in July 2016, mandating all hospitals in the insurance network.
Hospitals are provided a unique identification number, with the geographical coordinates.
So, hospitals under the system can service cashless, reimbursement and other claims with their insurance providers.
Initially, about 32,000 hospitals were on-boarded free on the network.
Later, it was stated they should renew their subscription every year, paying a small fee.
After feedback, we switched to a once in three years renewal. We now charge a hospital Rs 2,750 for three years.
If a hospital doesn't have this unique ID number, it can't service insurance clients?
This is something Irdai has to look into.
We are only a registering authority here but the guidelines hold that anyone who supports insurance claims must be registered with the ROHINI database.
As of now, the project also needs to be enhanced quite a lot.
We need to provide value to the hospitals and stakeholders.
We need to transfer records digitally, to help faster processing of claims.
There's a lot of scope for fraud, which can be reduced by working entirely on this digital platform.
In its present state, ROHINI is only being used for registration, generating the unique number and for hospitals to participate in the insurance claims system.
One could say it is like an Aadhaar (the citizen identification system) for hospitals -- there's no scope for a fictitious hospital.
How many hospitals are due for renewals currently and why are they not renewing their ROHINI subscriptions?
Around 40 per cent of hospitals have renewed their subscriptions.
Total hospitals on-boarded have gone up to 38,000.
Everyone in the insurance network is registered.
Renewal is the problem. We have done a lot of follow-up on those not renewing their subscription.
We have eased the process to once in three years. Insurance companies and TPAs (third-party administrators) are making their effort.
Frankly, hospitals should also understand the value they are getting from registering. We are working on enhancing our value proposition.
Are you also looking to align with ModiCare (new government scheme for health insurance) in some way?
We have some data on the Rashtriya Swasthya Bima Yojna (RSBY) but there are data sharing issues with all government departments.
There is an initiative by the ministry of health and family welfare, where they are trying to create a common repository of all health are facilities.
We have been asked to be part of the group. Deliberations are going on.
Is IIB covered by the Right to Information Act?
No. We operate under Irdai.
What are your future plans?
The industry needs a lot of real-time services.
We have proposed some; one service has been implemented.
If someone approaches an insurance company with a vehicle claim, the company has to depend on their word on whether he has taken a claim before or not.
We help the industry to understand, using identification, if there has been a claim or not.
This helps them to avoid giving no-claim bonuses to the wrong parties.
Many leakages take place because of wrong declarations.
We are trying to provide services for risk mitigation and fraud prevention.
Frauds, both organised and unorganised, are increasing across the country, across insurance products.