First, the Insolvency and Bankruptcy Code, much-lauded as a game changer, needs serious reform. Second, some vital policy choices would need to be made as far as competition law is concerned., says Somasekhar Sundaresan.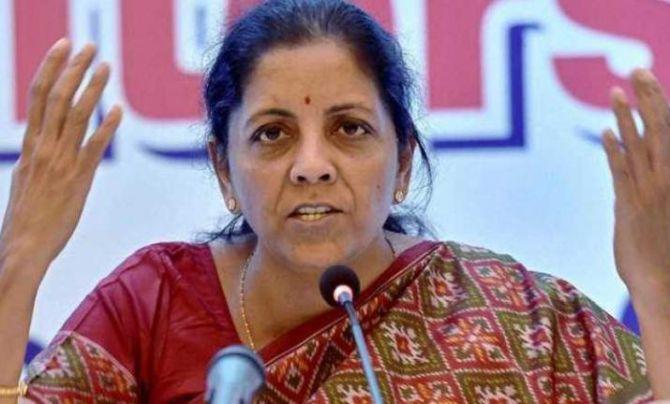 Even as the new minister takes charge at North Block and gets busy with the Union Budget, having charge over both the finance and corporate affairs ministries, there is a bunch of homework to attend to right after.
Transition management is as vital in these ministries as it would be for the Congress party if its president walks away having conceded defeat.
Of course, the Union Budget speech too (usually the prospectus of the government in power on the economic front, and not just tax policy) could make mention of some of these.
It has forever been tempting to write in small pointers to big reforms in Union Budget speeches.
At times, the announcements in these speeches lead to nothing concrete - for example, the focus on creating a corporate bond market.
At other times, they lead to glorious reform, even if by stealth.
The Insolvency and Bankruptcy Code (IBC), 2016, the biggest achievement of the past government found its seed in a tiny paragraph in a Union Budget speech about the need for an insolvency regime that helps small scale industries.
Regardless of the speech, two areas stand out for serious attention and intervention.
First, the IBC, much-lauded as a "game changer", needs serious reform.
Its crudities and inequities have been declared by the Supreme Court to be tolerable, with its constitutional validity being upheld.
However, inherent in these facts, is a crying need to reform the law and its administration cutting across both ministries.
Ballooning bad loans in the financial sector is the finance ministry's headache while the administration of the IBC is that of the corporate affairs ministry.
The amendment to the law to empower the Reserve Bank of India to direct banks on how to use the IBC and to initiate proceedings under the IBC in a blanket manner was inherently problematic. A regulator was made to stop playing referee and instead start participating in the game.
Enforcement choices that the regulated banks were to make, could now be directed by the regulator.
This in itself is a bad policy choice.
Using this power, the RBI took a blanket approach to banks' enforcement of security interests, without differentiating between factors affecting the industries to which different borrowers belonged.
Such a blanket approach, without dealing with the conditions involved in each industry was held to be arbitrary and constitutionally invalid.
The same enforcement action, if it had been initiated on commercial grounds by the banks, would have been totally valid, and would not have had to conform to the state's standard of decision-making - of being reasonable and non-arbitrary.
Banks were perceived to be reluctant to undertake blanket enforcement and the RBI stepped in to decide on their behalf and tripped in the court.
A classic example of a crude inequity that would not have been one if it had been merely a case of a bank enforcing against a borrower.
The elevation of enforcement decisions to a policy choice was unwise and must be corrected.
Second, competition law is being reviewed by multiple working groups and a reform committee.
Serious effort is being put in and this needs to be brought to fruition.
The introduction of competition law, was in itself, reform by stealth - brought into play in the teeth of serious opposition to regulating the conduct of businesses.
While numerous recommendations for changes would come about, what to pick and what to drop would in itself, present a strange problem of plenty.
Some vital policy choices would need to be made here.
A number of procedural processes already embedded in subordinate legislation in competition law too would need serious review and reform.
It must be remembered that for every business that is affected by a vibrant competition law regime, there can be many other businesses that hurt from the absence of a vibrant competition law regime.
Every business competitor is a protectee of the law, and when anti-competitive behaviour is indulged in, the competitors too can hurt, not just the clients in the market.
Turf battles between regulators are also hurting competition law - those regulated in a sector develop a natural comfort zone with the sectoral regulator, and a competition regulator asking questions leads to playing the sectoral regulator against the competition regulator.
The lack of role coherence can lead to unintended consequences in court and, as a result, any competitor in a business sector that is "regulated" in any remote manner can hope to get some relief or the other against the competition regulator.
Somasekhar Sundaresan is an advocate and independent counsel.
Photograph: PTI Photo