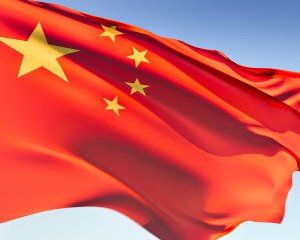 Trade offers are bundled with support for authoritarian rulers, arms sales and debt waivers, writes ND Batra.
China is using its growing trade power to enhance its global influence, especially in Africa, Latin America and Asia, where it is perceived as an all-weather friend. Since opening up its economy in 1978, China's foreign trade has been growing by leaps and bounds.
In 2008, its foreign trade volume exceeded $2.56 trillion -- 70 times more than what it was 10 years ago, according to the US-China Business Council. China has now become the world's largest exporter, beating Germany, reported the World Trade Organization.
To fuel its booming export-driven economic growth that has been averaging 9 per cent for more than two decades now, China desperately needs to access, on a long-term basis and at an accelerated pace, oil, minerals and other natural resources.
No wonder, China has been establishing listening posts, bunkering facilities at friendly ports and, in some cases, developing altogether new harbours to protect ocean routes and sea lanes to ensure an uninterrupted flow of goods and materials with its trading partners, especially in Asia, Africa and West Asia.
With $73 billion annual Sino-African trade, mostly with Angola, Equatorial Guinea, Nigeria, the Republic of Congo and Sudan, for example, China is Africa's second largest trading partner next only to the United States. African countries welcome China's low-priced manufactured goods, foreign direct investment as well as development aid for building railroads, dams, schools, roads, hospitals and fibre-optic networks with no strings attached and no human rights questions asked.
China makes resource-rich countries offers so attractive that they just cannot refuse; offers that are long-term trade and development opportunities bundled in benign aid packages, which invariably include diplomatic support for authoritarian rulers, arms sale and, occasionally, debt forgiveness.
Today Chinese multinational corporations are engaged in scores of hydropower, oil, gas and mining projects in Myanmar. In March, Beijing signed a $2.9-billion agreement with Myanmar for the construction of oil pipelines for transporting crude oil from the Middle East and Africa via that country to China.
After Sri Lanka's savage victory over Tamil Tigers in a long drawn-out bloody civil war that resulted in the death of 70,000 civilians, China's economic and diplomatic relations with the island nation have seen a tremendous upsurge. Sri Lanka has granted China the rights to develop an exclusive economic zone, the first for any foreign country.
In August, China signed two economically and diplomatically significant developmental projects worth $350 million with Sri Lanka for the construction of the Colombo-Katunayake Expressway and the Hambantota Bunkering Project, a major part of the multibillion dollar Hambantota Port Development Project, which is being substantially financed by China.
China is building the $1 billion port to use it as a refuelling and docking base for its navy to patrol the Indian Ocean and protect its oil supplies from the Middle East and Africa. Since March 2007, when the Sri Lankan government signed the agreement, China has given it all the necessary aid, including arms and diplomatic support, to crush the Tigers.
Addressing the ceremony to mark the completion of the first phase of a power plant built with Chinese assistance, Presidential Advisor Basil Rajapaksa, the younger brother of President Mahinda Rajapaksa, called China 'a major stakeholder' in the island nation's reconstruction and development.
Interestingly, the power plant opening ceremony was attended by a group of Chinese Buddhist monks from the Shaolin Temple, including its chief priest Ven Shi Yongxin.
A statute of the Buddha, another gift from China, will be installed at the plant. Diplomacy is the art of persuasion by all available means, regardless of what China says about the Dalai Lama. Diplomatic relations with democratic countries have not been that easy.
Consider, for example, the announcement in August of the China-Australia $41-billion liquefied natural gas deal, which highlights China's economic importance to Australia, albeit a month earlier the Chinese government had cancelled a scheduled visit by vice minister He Yafei to Australia as a protest against Canberra's decision to grant a visa to exiled Uighur leader Rebiya Kadeer.
The Uighur leader, who lives in the United States, was scheduled to appear at the Melbourne international film festival and the National Press Club. Australia did not buckle under the Chinese pressure, but it trembled in fear.
The point is that as China pursues its trade-driven diplomacy, it simultaneously strives for its other vital national interest, whether it's Taiwan, Tibet and Xinxiang. Whatever it takes, naked bullying or its tremendous buying muscle, China will not hesitate to intimidate others to submission.
The case of Rio Tinto, a British-Australian mining giant, is an instructive example. When the state-owned Chinalco's plan to acquire a major stake in Rio Tinto was blocked by public hue and cry, the Chinese government called it foul and accused some of its executives of spying (later changed to bribery). Rio Tinto's Shanghai-based executive Stern Hu was arrested along with three others.
Australia, like India, remains befuddled how to deal with China, which uses its massive bargaining power not only to have the best trade deals, but also to advance its global diplomatic agenda -- cultural, territorial and hegemonic.
The author is a professor, communications and diplomacy, at Norwich University