India has the necessary talent and financial muscle to become a major printing hub in the Asian region, rues Barun Roy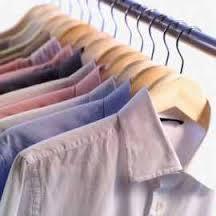 I still possess what is called an Aloha shirt with which I was greeted, along with 15 other Asian journalists, upon landing at Honolulu International Airport in 1965. It was my first visit to the US. The shirt was made in Hawaii.
That was 50 years ago, when Americans still made the garments they wore. Years later, things were no longer the same.
In 1986, I bought a Route 66 fleece jacket at a Filene's Basement store near Boston Common and it was made in Sri Lanka.
Now, Americans at home wear garments made all over the English-knowing world, in places such as Bangladesh, Bolivia, Brazil, India, Indonesia, Mexico, the Philippines, and Central American countries such as Antigua, the Bahamas, Barbados, Belize, Grenada, and Jamaica.
What will happen in another 50 years, I often wonder.
Right now, Myanmar is one of the best countries in the world for cheap labour but one of the worst for knowledge of English.
So is Cambodia. Location-wise, they don't count for much.
Russia is an option, but for how long? Wage rates are bound to rise there and poverty levels won't remain the same as now.
In larger countries, domestic competition can absorb most of the demand, but they will still have to look at export markets to keep their economies growing.
Smaller countries must sell their products abroad in order to stay alive.
But they can't simply sell without also buying. But do they have the ability?
But 'Made in Belize' is not the same thing as, say, 'Printed in Hong Kong'.
One refers to cheap labour, pure and simple.
The other involves, besides wage cost, facilities with a high degree of sophistication and creativity.
Nobody knows since when American publishers started looking abroad for their printing jobs.
At first, they looked at Tokyo. But as that market started heating up, they began to look elsewhere.
Hong Kong was an obvious choice, and market-smart Japanese printing houses started setting up subsidiaries in Hong Kong some 50 years ago as well.
That was the kernel around which quality colour printing in the former British colony began to thrive, offering a broad, one-stop range of services.
By the early 1980s, the industry, mostly located in the Tsuen Wan Industrial Estate in the New Territories, rivalled that of Japan itself.
What if Hong Kong becomes expensive as well?
The answer is obvious: investors have to put more money into upgrading existing machinery while looking for other suitable locations.
But that won't be easy.
Better offset facilities alone are no longer enough.
The publishing industry has been moving into the digital era at a dizzying pace, giving printing an astounding new sparkle that was unimaginable earlier.
In the crowded market today, only those who can offer combined offset/digital facilities will survive.
There are not many places in Asia qualified enough to fit the bill since the costs involved are high.
Singapore is still playing the game because of the high return the business yields.
For the same reason, China is playing it, too.
Beijing has been developing quality book printing services since at least 2001, and Shanghai has been holding an international printing expo for the last six years, attracting domestic and international exhibitors in increasing numbers.
Both India and the Philippines can become major printing hubs in the region, too.
They have the necessary talent and financial muscle.
But do they have the desire to take the costly plunge?
It's a question only they can answer.