Exaggerated negative action against reputable companies such as Nestle could erode the ardour that has been generated among India's private foreign investors.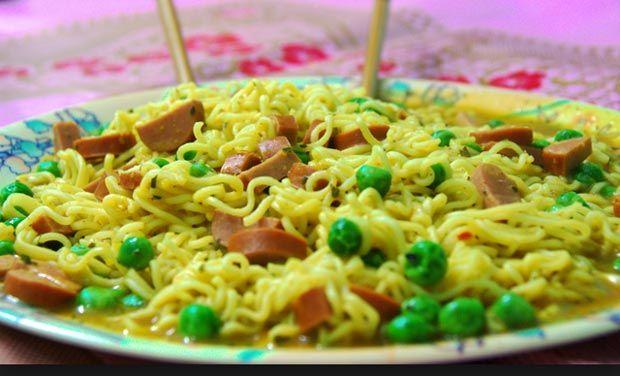 It is rather surprising that the alleged presence of lead in Maggi noodles made and marketed by Nestle has created such hysteria in our press and TV.
Many consumers must have stopped using Maggi because of the fear of the consequences of consuming lead.
Having worked in another large food company, namely, Unilever, which has its own Knorr noodles - Maggi's main competitor - I thought it would be worthwhile to record some relevant thoughts.
Before going further, I would like to make a disclaimer that I have no interest financially or otherwise in Nestle.
Nor has anyone from Nestle spoken to me and I do not know anyone in that company.
So, what I have written are my own thoughts that were provoked by the current imbroglio about Maggi.
Before condemning and banning a product, it is only fair to consider some of the possibilities that have led to this event.
One possibility is that the ban has presumed (rightly or wrongly) that indeed lead had been added in the product.
A second possibility is that there was some mix-up between the test methods used.
The third possibility is that some competitor or disgruntled employee has done something to malign the company and its product.
A fourth possibility is that someone with malintentions has pilfered packaging material from Nestle's packing suppliers and then filled the same with a spurious product.
My belief in favour of Maggi is based on the following reasons: It is most unlikely that the world's largest food company, which sells the same Maggi products in a majority of the countries in the world, would need to add lead to its product in India.
This allegation has not been made against this company in any other country in the world, including several countries that have greater food safety awareness and possibly more sophisticated testing procedures than we have in India.
For instance, as reported in The Economic Times of June 10, the relevant government authority in Singapore has cleared Maggi noodles imported from India.
Singapore has some of the strictest standards in matters such as food safety.
Even if a food company violates a stipulated standard, the first step is to ask the company for an explanation or at worst, to ask it to withdraw the product till it is exhaustively tested and declared safe.
The government can also insist on its own inspectors carrying out the test at the manufacturer's factories at that company's cost.
A product should be banned, if it's necessary, after exhausting all these steps.
It is a fact that even in India, some states (namely, West Bengal) have not found anything wrong with the product, which again raises questions about the test methods used by various states in our country.
We are fortunate that for the first time in independent India's history, we have a Prime Minister who has taken the trouble of travelling to many developed countries and exhorting investors from those countries to come and invest in India through his "Make in India" campaign.
This is in sharp contrast to the policy of several other parties, which in the past decades governed India.
Their policy was to over-regulate and control, and thereby discourage, choke and repel foreign investors.
Instruments such as our old industrial regulation Act, Foreign Exchange Regulation Act, Monopolies and Restrictive Trade Practices Act and so on were examples of such repelling measures.
Now, we have a Prime Minister who has propelled India forward from the poverty-centred, "garibi hatao" status to a more confident, positive and development-oriented "invest in India" status.
The former was indeed a negative poverty-centred message, whereas Narendra Modi's message has a truly positive ring to it.
He is canvassing in all continents for foreign direct investment with a missionary zeal.
Exaggerated negative action against reputable companies such as Nestle will certainly erode at least to some extent the ardour that Modi must have generated among private foreign investors.
The Maggi episode could indeed send a wrong message to potential investors who will feel that if such a thing can happen to the world's largest food company, should we not be more cautious about getting into India?
Therefore, it is urgently necessary to establish, as early as possible, an accurate position about the Maggi incident in a manner that is acceptable to Nestle as well as to the Indian public.
---
T Thomas is a former Hindustan Lever chairman.