A bigger problem is that there is no clear definition of "call drops". A lot of telecom operators have kept their benchmarks very loose, which helps them report very low rates of dropped calls, says Bhupesh Bhandari.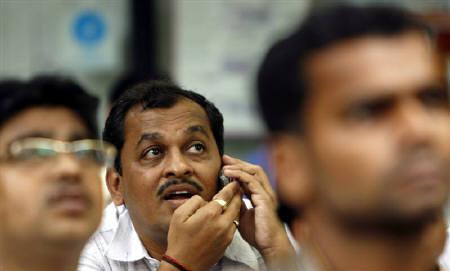 The problem of dropped calls has got everybody exercised, from the common man to Prime Minister Narendra Modi. It was only after Mr Modi made his displeasure felt that telecom operators promised to solve the problem within 45 days.
The Department of Telecommunications is mulling penalties on telecom operators that don't take concrete action to reduce the frequency of dropped calls.
Meanwhile, landline phones are back in use.
Data continues to move at snail's pace. State Bank of India Chairman Arundhati Bhattacharya recently said that bad connectivity will hamper financial inclusion after she faced network issues in Mumbai.
As in most other situations where the private sector is involved in the delivery of a service, the blame game has begun.
Allegations of the country being taken for a merry ride by private telecom operators have started doing the rounds.
The telecom operators say their spectrum is bursting at its seams, and the unprecedented surge in data traffic has made it worse.
In Seoul, which is supposed to have the most efficient telecom service in the world, each telecom operator has 10 times more spectrum than its counterpart in Delhi, though the number of subscribers is smaller.
The new guidelines on spectrum sharing, they have said with some justification, are a halfway house and will not solve the problem of dropped calls.
They insist that unless the government allows them to trade in spectrum, the issues will persist.
They also say that it is becoming more and more difficult to put up towers.
Thanks to radiation fears, house-owners don't want to lease out their terraces, in spite of the fact that the radiation norms in India are stricter than those in the United States and Switzerland.
On top of that, civic bodies have sealed towers with impunity, which has hampered services.
While 713 have been shut in Mumbai, 659 have gone off the network in Delhi. Many of these are at critical locations.
Recently, Gopal Vittal, the chief executive of Bharti Airtel, the country's largest telecom company, wrote a letter to all his subscribers, seeking their help in finding sites for mobile towers.
Almost 15,000 people are learnt to have responded to the offer.
The government has for several weeks said that its offices will be encouraged to host towers, but things haven't moved beyond declaration of intent.
The market is rife with conspiracy theories of all kinds. Some say telecom operators have deliberately avoided putting up towers in order to shore up their profits. (A rooftop tower can cost Rs 10-15 lakh and a ground-based tower Rs 25-30 lakh). Had that been the case, tower density in the country would have been way below the global average.
It isn't: Delhi has 2.2 towers per square kilometre, which compares well with Singapore (also 2.2) and Shanghai (2.1).
Still others say that since every new call means more revenue, call drops are actually being encouraged by the companies.
That can work when talk time is measured in packets of time, say 60 seconds. It so happens that most customers (well over 90 per cent) have moved to per-second billing.
So there is really no incentive for telecom companies to disrupt calls frequently.
So, who is to blame? A study conducted by Phimetrics Technologies in Delhi has thrown up some interesting facts.
Two telecom operators, with similar subscriber bases as well as spectrum and towers, were found to have widely different rates of dropped calls.
This means that call drops have to do with other factors apart from spectrum and towers.
The study also found that 36 per cent of dropped calls take place in good network areas, 30 per cent of inability-to-call events happen during off-peak hours, and 40 per cent of call-receive failures happen post-midnight.
This clearly points towards suboptimal utilisation of spectrum and tower infrastructure.
There are cell sites in the open and inside buildings.
Do these networks talk to each other? Most telecom operators have one team for the external network and another one for internal, and there is no effort to move subscribers seamlessly from one to the other.
That is why many subscribers see their signal vanish temporarily when they walk out of a mall or step into an office complex.
Spectrum is now service-agnostic. A telecom operator can use the same spectrum for 2G as well as 3G services.
Most of them are trying to put their spectrum to optimal use because it is scarce and expensive.
But in this attempt they are unable to optimise their tower network.
One assumes that in the days to come, telecom operators will get over these glitches.
That should see an improvement in service, though nobody believes that will fully solve the problem.
A bigger problem is that there is no clear definition of "call drops".
A lot of telecom operators have kept their benchmarks very loose, which helps them report very low rates of dropped calls.
The Phimetrics study found the incidence was much higher than what the Telecom Regulatory Authority of India and the telecom operators had reported.
In the case of one telecom operator, it was as high as 15 per cent.
To solve a problem, you first need to know the extent of the problem.
Fortunately, the regulator has understood this issue and is coming out with a consultation paper on the subject within a fortnight.