Live Chat: How will RBI rate cuts affect home loans?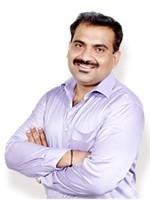 Join Rajiv Raj of Credit Vidya on how RBI's rate cut will affect your dream of buying a home.
The RBI lowered interest rates in its quarterly monetary review. But what does it mean to people like us?
How will it affect our dream of buying that o-n-e home?
Rajiv Raj is a credit expert with 10 years experience in personal finance and consumer banking industry and another seven years in the credit bureau sector.
He will take questions on Rediff ZaraBol on what you can expect from home loans in the future.

Click here to post your questions and join Rajiv for a live chat on Tuesday, January 29 at 2pm IST. Or simply scroll below