The Adidas SL20 is quite responsive despite being almost a flat racer, says Veer Arjun Singh.
I prefer speed over distance.
That's because I trained in school to be a competitive middle-distance runner.
Barefoot training was commonplace in those days.
It helped me improve my running form and also taught me how to better handle the impact on landing.
Racing flats, if not spikes, were the norm and clunky cushioned shoes were frowned upon.
The Adidas SL20 reminds me of those undernourished training days.
My training shoes back then were competitive for the time, but clunky compared to what we get today.
The SL20 weighs under 230 grams apiece.
It's easily 100 grams lighter than my shoes then and still better cushioned.
The elite marathoners' favorite Nike Vaporfly NEXT% astonishingly weighs a mere 200 grams.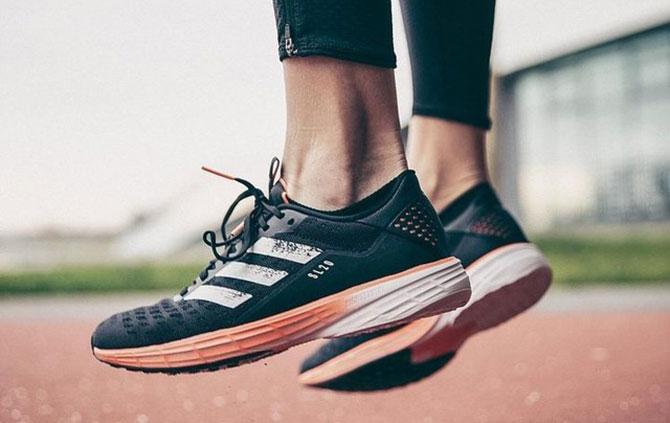 It's true that a lighter shoe tends to help you run faster.
But it's not that simple over distances.
Reduced cushioning can also have you spend more energy on absorbing the impact, which defeats the purpose.
It can also increase the chances of injury.
A good shoe is carefully designed to have a form and fit that works with less cushioning.
But it also takes some training to get used to the extra impact.
The Adidas SL20 fits true to size with no extra room.
The pair has a narrow base but accommodates my broad feet without a problem.
It completely does away with the Boost midsole for a new, firmer compound called 'lightstrike'.
The upper is a single layer of engineered mesh dotted with visible ventilation outlets.
The tongue and the heel collar do not get any cushioning either.
Despite being barebones in design, there's an extra layer of reinforcement around the midfoot and heel area.
The laces are competitively thicker and give the narrow shoe a great fit.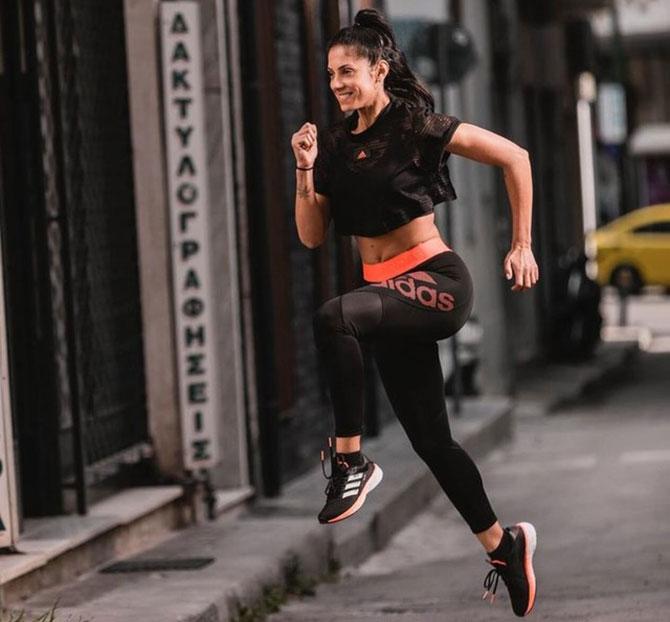 The shoes feel quite airy for warm weather and barely heat up over long distances.
The 'lightstrike' midsole gives it a firm underfoot feel.
The pair almost feels like a racing flat, which lets you feel the surface, but has a little bit of cushioning.
Apart from the weight, I feel the best thing about the shoe is its flexible mesh upper.
It allows for a quick toe off followed by easy bends with each stride.
It's especially helpful when you're running short bursts on elevated roads to improve strength and stamina or trying to increase your cadence (strides per minute).
The torsion spring also helps is shifting the weight from the rearfoot to the forefoot comfortably.
However, the thin Continental outsole, which is good for tracks, roads and pavements, gets a little slippery on grass.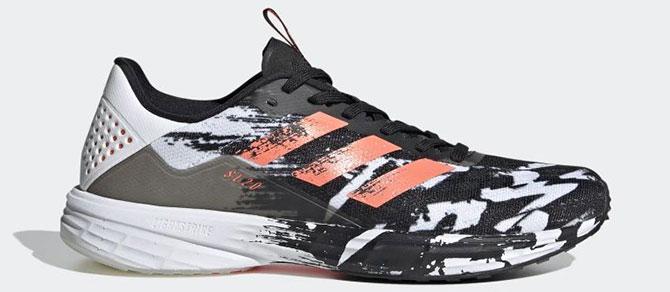 Verdict 4/5
The Adidas SL20 is quite responsive despite being almost a flat racer.
It helps in improving speed and agility as a marathon trainer and is a great shoe for short and middle distances.
Spend Rs 10,999 on this feather-light pair when you can handle some impact and your next goal is to get to the finish line faster.