If you keep asking for a raise, your employer will feel that you are here because of the money, and the company doesn't matter to you, says Gaurav Vohra.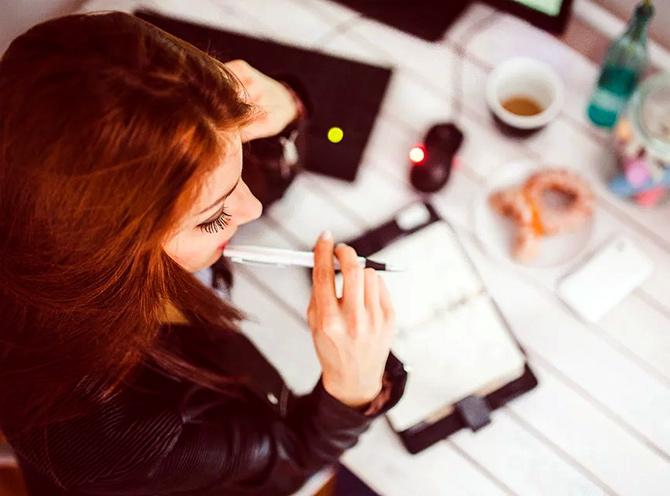 While we are sure that you are having a great 2019 and you are ready to ring in a more successful career in 2020, you need to ensure that you are not making a mistake or continuing a pattern that could hold you back.
The best way to stay on the right path is to identify which mistakes and pitfalls could lie ahead.
Here are some mistakes you must avoid making in your career in 2020.
#1. Letting your talents go dull
Reskilling and upskilling are an essential part of your career as a professional.
It is a never-ending curve that you have to embrace until you retire or die.
If you keep on doing the same thing, you will only be making way for others to take your opportunity.
You will have to constantly update your knowledge and polish your skills to stay ahead of the competition.
#2. Neglecting professional relationships
When you are working at an organisation, you are advised to expand your professional network.
You are allowed to have fun with your colleagues. It is the only way to deepen your professional network.
Professional relationships are important because it can help with your career growth.
Poor relations can hurt your current collaboration. So, even if you aren't a big fan of chit-chats at the workplace, try to maintain a positive relationship with your co-workers, employers, and colleagues.
#3. Avoiding risks
You can't avoid to take risks, irrespective of the profession you are in.
If you want others to refer you as visionary or ingenious, you have to take risks.
You have to show others what you are capable of. Your employer is looking for someone who can take risks, learn from the mistakes, and move the company forward.
This is great, especially if you are vying for a promotion.
#4. Neglecting what else is out there
We are not asking you to look for new jobs. However, if it has been months since you last checked what other jobs and positions are out there in your industry and field, you should take some time to do that.
You are always advised to check in on other opportunities that are out there. This is to ensure that your skills remain up to par for future job prospects, your compensation says competitive, and more.
#5. Failing to learn anything new
Never fail to learn anything new, whether it is work-related or something personal.
You should always give time to yourself. If you are feeling stressed out, do something new that makes you happy.
If you are having problems with any technique, learn new techniques to perform the same operation.
This will keep your brain functioning properly, and you will not get dozed off easily.
#6. Getting easily flustered or stressed
Job-related stress will always haunt you.
No matter how much your workload bothers you, do not get frustrated easily.
Stress is a part of the job, and you have to look for alternate and positive ways to solve problems at work and manage your stress.
Never do something stupid just because you are frustrated. Seek help, if necessary.
Resigning is one of the biggest mistakes people commit out of frustration.
#7. Allowing yourself to be unhappy in your job
If you feel like nothing seems to be working even if you have taken steps to make your current position better, you don't have to stay miserable.
Don't allow yourself to be gloomy and unhappy in your job.
It will only affect your performance, and the chances of you getting fired are always high.
If you feel like you don't deserve to be here, don't feel unhappy, just start looking for new opportunities.
#8. Don't just always ask for raise
Your employer will appreciate your support towards the company by giving you a periodic raise.
However, one mistake that most professionals make is they continue to ask for a raise even if they don't deserve it.
Everything is planned by the employer, and there is a specific time to implement the raise.
If you keep asking for a raise, it will feel like you are here because of the money, and the company doesn't matter to you.
This is a bad impression on the employer. And probably this attitude will never give you success no matter where you go. Instead, ask for vacation or holidays.
#9. Not setting and achieving goals
If you have no goal or aim in your career, it is easy to feel lost.
Having goals will keep you motivated.
Start small and move forward towards achieving your career goals. Having goals will also keep you competitive.
#10. Never lie in your resume
You can write whatever you want in your resume, but lying will do no good to you. Outline your strengths and weaknesses honestly.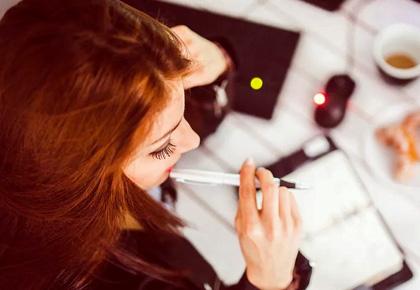 Gaurav Vohra is the co-founder and CEO, Jigsaw Academy, a Bengaluru-based data science training institute.