Michelle Obama's favourite desi designer will not be dressing the incoming US First Lady, says Monali Sarkar.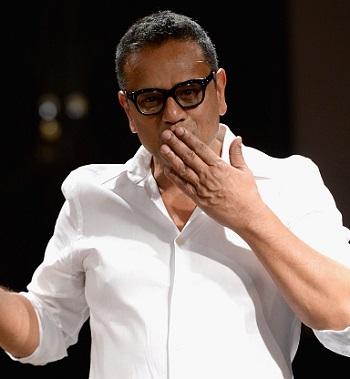 IMAGE: Designer Naeem Khan with Michelle Obama at the White House. Photograph: Jim Bourg/Reuters

There may still be an uncomfortable silence on the subject of which designers will dress Melania Trump, the incoming First Lady of the United States, but on the subject of which designers WILL NOT dress her there is certainly growing clarity.
Outgoing FLOTUS Michelle Obama's favourite Indian-born American designer Naeem Khan has made it clear that he will not be creating for Mrs Trump.
'I don't think it's right,' Khan told the Associated Press. '(Melania Trump) might be a great person for all we know, (but) the values of this administration do not comply with the values of who I feel we are as a nation.'
According to Mic, Khan is the 'first known designer to have been approached for the gig.' He was reportedly approached by 'a common social friend' and 'declined to pursue the opportunity.'
The Mumbai-born designer, who has dressed Michelle on numerous ocassions, had earlier told Elle, 'I'm not a politician, I'm a fashion designer -- but I do have a point of view and I do have loyalty. I really care for the values of our country and I feel like there's something missing in the new administration. I am very sceptical, and I'm afraid of where it's going. But I think we have to see.'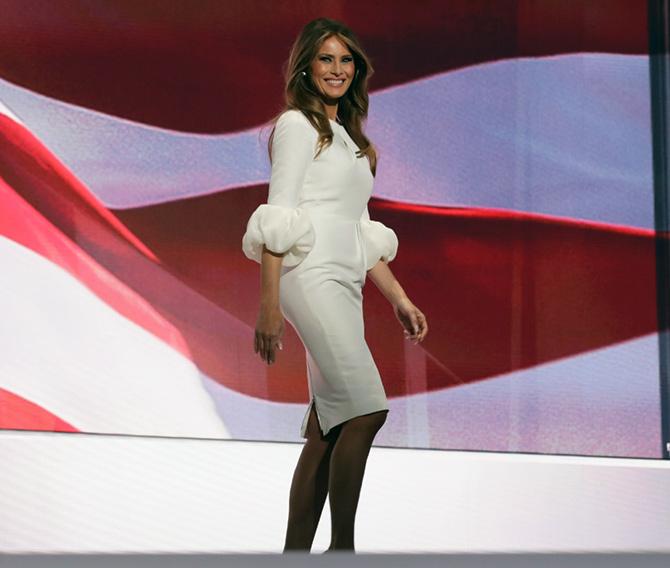 IMAGE: Melania Trump in a Roksanda creation at the Republican National Convention. Photograph: Chip Somodevilla/Getty Images
The slate of designers who have refused to dress Melania Trump began to emerge soon after Donald Trump's election on November 8.
Within days, French designer Sophie Thealleat said in a statement, 'As one who celebrates and strives for diversity, individual freedom and respect for all lifestyles, I will not participate in dressing or associating in any way with the next First Lady.'
'The rhetoric of racism, sexism and xenophobia unleashed by her husband's presidential campaign are incompatible with the shared values we live by.'
Other designers who have taken the same stand include Tom Ford, Marc Jacobs and Phillip Lim.