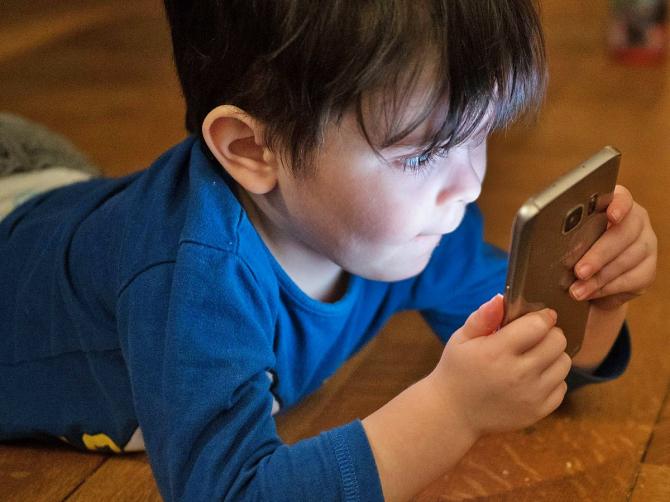 Let's face it. Every parent, at some point, has come up against this dilemma.
What do you do when your still-very-young child, or maybe tween, demands a smartphone?
Maybe they want to speak to a friend. Or text a special someone. Or discuss a project they are working on.
US-based screen time expert Emily Cherkin recently discussed a long list of dangers involved with kids using a smartphone too early on in life, in an article published on the Washington-based National Public Radio -- NPR -- Web site.
These are some tips from Emily Cherkin, that Indian parents everywhere might find important to consider:
Don't decide too soon
Smartphones are like PUBG (remember that popular shooter game). Addictive.
Think about Instagram reels. Can you ever stop watching them?
In fact, smartphones, says Cherkin, can spike up the dopamine levels in your kid's brain and thus make the device's attraction literally 'magnetic' -- in a way that it starts controlling the brain.
So much so that the child tends to believe that the smartphone is more important than all the other things s/he has to do and priorities of the day, be it completing a school project or homework, chores like tidying up the room or even going out to play.
The simplest way to deal with this is to delay the decision to buy or give in to a child's demands for a phone or any kind of similar gadget.
As per Cherkin -- who works with parents, companies, and schools and takes a tech-intentional approach to help find balance with screentime -- by 'introducing a tablet at an early age, even for educational purposes, parents can establish a habit that may be hard to break later'.
Children's brains, neurologically, are not equipped to deal with the magnetic lure of smartphones, tablets, apps, etc.
Do not overthink/overparent
Your child's safety, when s/he has to get from Point A to Point B, might seem like an appropriate excuse to hand her/him the smartphone, but the NPR article says, 'Parents tend to overestimate the dangers of the real world'.
According to a survey by nonprofit Common Sense Media, of the 1,300 girls surveyed, aged between 11 and 15, that NPR refers to, some 60 per cent girls on Instagram and Snapchat had faced an interaction with a stranger that made them uneasy.
A child using a smartphone may or may not necessarily talk about these experiences with parents or elders, which further increases the risks.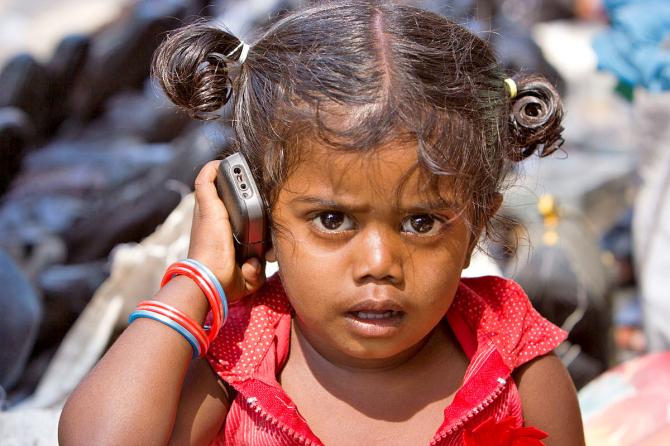 The Internet/apps/social media brims over with inappropriate content
For eager parents who want to be supportive of their child's choices, Cherkin has a valuable suggestion -- to do a test run.
Suppose your daughter wants to use Snapchat or Spotify.
So you create an account on her behalf and test it out for yourself for a week.
This will offer you a real window of what your child may be exposed to. It will also help you understand and be aware of the dangers that may await your child.
Consider healthy alternatives
Since we live in a digitally ruled world, it might be not entirely wise to completely disregard the need for access to a phone.
If you work it out with your child, you and s/he can explore healthy alternatives and options that might solve the problem, like allotting time on your phone for her/him to play, 'text/call' her/his pals.
Otherwise offer a phone with limited features and data connectivity. This way, your child will be able to call and text independently, but may not be able to freely surf the Internet or apps or dabble with social medai, that might be risky stuff for their age.
Set parental control on apps
If you consciously decide to buy your child a cellphone, the easiest way to encourage healthy smartphone behaviour is by setting parental controls.
You can block potentially damaging sites by using keywords or websites or by setting up a lock for 'age-inappropriate' content.
Having said that, it doesn't guarantee that your child won't find ways around that, like hacking into the system or cracking up a jugaad that works for them.
Even a child in Class 5, whose Instagram and TikTok has been locked by a parent, could probably tell you how to use the Web and Pinterest to log in to these accounts without any hassle.
Buying a smartphone may seem like the easiest thing to do for your child. Be warned, alerts Cherkin, that in doing so you must be prepared to deal with a bunch of risks and babysitting-your-child-while-he-is-on-his-phone challenges you had not planned for.