It's light but the design has no finesse. It performs well but the camera is awkwardly placed. These are just some of the few reasons why Veer Arjun Singh finds the MSI Prestige PS42 a confusing laptop.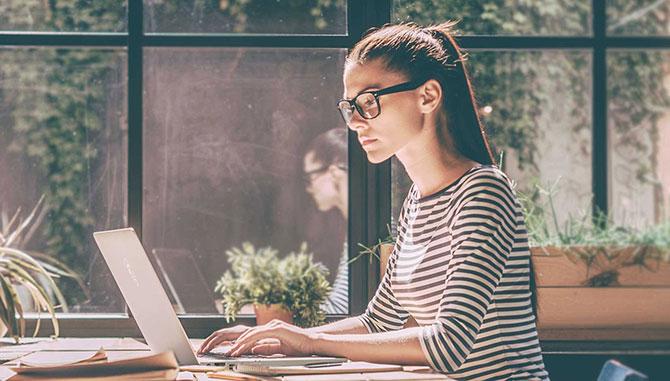 At a price of Rs 99,990, the MSI Prestige PS42 is not an entry-level ultrabook.
It looks like one, even though it does not perform like one.
It's all very confusing.
I am tempted to say let's not judge this book by its cover. But that's exactly where I will start.
It's the first ultrabook from the stable of the Taiwanese gaming-powerhouse, MSI. And it deserves our full attention.
Build and design
The good news: the PS42 is the lightest of them all.
And I am not taking about bulky top-performing laptops but notebooks that are called notebooks for a reason.
It's very thin and, at 1.19 kg, lighter than most competitors -- the HP Spectre is 1.26 kg and the Dell XPS 13 is 1.23 kg.
I replaced it with a bulky book in my office bag and did not feel like I was carrying a laptop.
I thought of many good things to say as I started working on the PS42, but as soon as I shut down, I changed my mind.
Let me address both conflicting responses.
The PS42 has no finesse.
I am not talking about an understated design that some of us may not get.
Its aluminium outer finish with the MSI dragon logo -- all in silver -- pulls the machine heavily down the order of appealing ultrabooks.
No, MSI, it's not an 'elegant, hair-brushed aluminium chassis'. It's just unintelligent design.
Once I got over that and opened up the laptop, the thin bezel strip at the top of the screen made me sigh with relief. It makes the display bigger and uncluttered.
But then the bottom bezel strip with the MSI logo is too thick.
Like I said, confusing.
The very thin top bezel has shifted the webcam to the bottom of the screen.
It's awkwardly placed and will require you to angle the screen to about 105 degrees to catch your face right.
The touchpad is small and a little to the left.
The fingerprint sensor is small but accurate.
Back to the good.
The white-lit keyboard lights up the mood, especially during those sneaky midnight gaming sessions.
Reminds you of what MSI is known for -- pure power.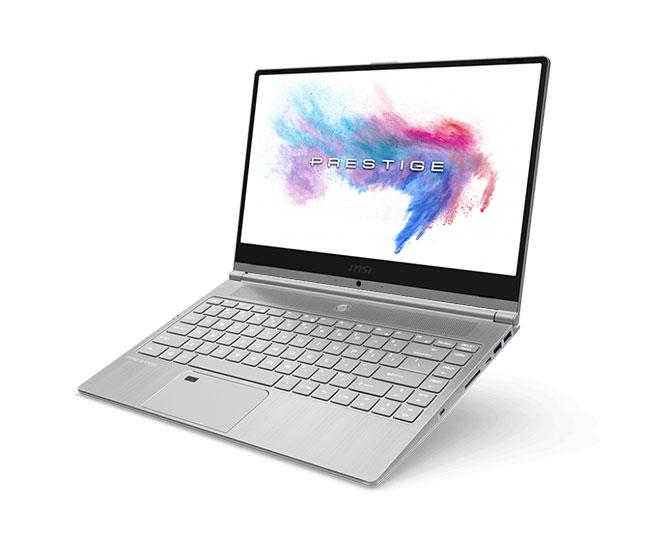 Performance
Playing graphic-intensive games on an ultrabook is a compromise.
Because that's not what these machines are meant for.
The PS42 is an exception.
It's one of those rare ultrabooks that can run even Call Of Duty: Black Ops 3 without being overwhelmed, thanks to its dedicated graphics core processor, the Nvidia MX150.
Everything else on the Intel i7-powered machine such as browsing, using Microsoft Office apps and MSI's photo editor ran smoothly, even simultaneously.
Well, at least for a few hours.
MSI promises 10 hours of battery for work and entertainment, but my experience was that it lasted about seven on little use.
The laptop is thin and portable, but don't leave its charging adapter at home.
Oh, and let's not talk about the unremarkable black adapter.
Verdict
When it comes to ultrabooks, MSI is not there yet in terms of design, but more than compensates in performance.
But the two are mutually exclusive attributes.
This machine is for those suited-booted professionals who sport a dragon tattoo underneath -- for the love of MSI and gaming on the go.