The crash between a Kazakhstan Airlines Ilyushin Il-76 and a Saudia Boeing 747 over Charkhi Dadri in Haryana occurred 24 years ago.
During the lockdown, journalist Bhavya Dore reported on it from her home.
Her article found a proud mention in the Bloomsburg Jealousy List 2020.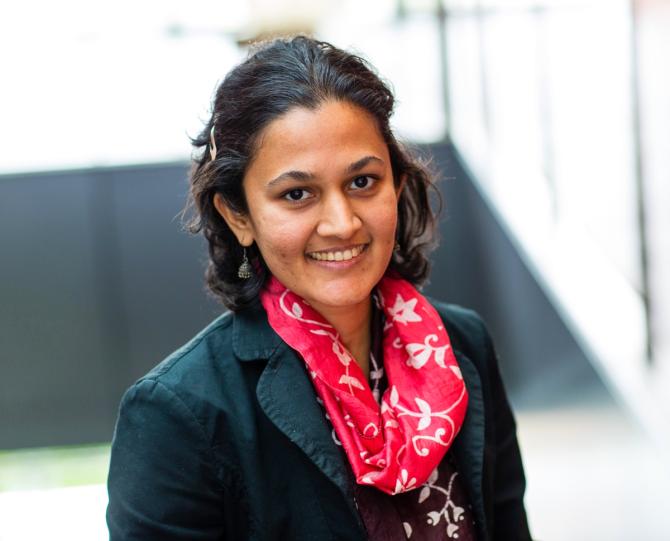 Late last year, Mumbai-based journalist Bhavya Dore's report on the 1996 mid-air collision between a Kazakhstan Airlines Ilyushin Il-76 and a Saudia Boeing 747 appeared in Bloomberg's Jealousy List 2020.
The annual list, drawn by Bloomberg journalists, includes articles they wish they'd done or ones they'd admired during the course of the year.
Dore's report, Collision(external link), was the inaugural story on fiftytwo.in, a digital publication that publishes one longform article a week from the Indian subcontinent.
The publication is part of All Things Small, that aims to produce compelling non-fiction in different formats across platforms.
Since the features published on fiftytwo.in don't react to the news cycle, you could be reading about horse racing one week and the story of milk-drinking idols on another.
Dore's extensively researched report about the crash narrates in vivid detail not just the events leading to the world's worst mid-air collision, but also the precise moment when the two dots on the Delhi ATC's radar fused before vanishing.
Written at the beginning of the lockdown, when moving out of one's home wasn't permitted, the feature brings together accounts from the crash investigation report, impressions of journalists who reported on the tragedy (including then Rediff.com reporter Chindu Sreedharan), as well as experts who were responsible for drawing up guidelines following the collision.
It also draws upon several news reports including this Rediff.com article of a US air force commander, the sole witness to the collision, who was less than 40 miles away at that fateful moment.
Dore, a 35-year-old journalist, has worked for the Hindustan Times and has written for several Indian and international publications including Caravan, Quartz, Wired, Guardian, BBC and Foreign Policy among others.
Dore spoke with Rediff.com Senior Contributor Abhishek Mande Bhot about Collision and how it came about:
You mention in your piece that most people you spoke to below the age of 30 had no idea about the collision. How did you learn about it? And could you tell us about the crash itself?
In 2014, there were two big aviation accidents -- the disappearance of the *MH 370 and the shooting down of *MH 17 over Ukraine. It was around that time that I started reading about air crashes and aviation in general.
As things go, one thing led to another. I came across the Charkhi Dadri crash and became intrigued. This was the world's worst mid-air collision that happened in Indian skies.
On November 12, 1996, a Kazakhstan Airlines aircraft crashed into a Saudia Boeing 747, killing all 349 people on board both the aircraft. The collision happened at about 14,000 feet and chunks of heavy metal rained down on the open fields of Charkhi Dadri, a village in Haryana.
Miraculously, no one on the ground was hurt, but the crash prompted several changes and sped up reforms in the Indian aviation sector.
Following this accident, standardised English language requirements were made compulsory for all air traffic control operators and international pilots.
A major reason why the collision happened, according to investigators, was because the Kazakh crew, who were not fluent in English and were relying on a flight engineer to translate, had misunderstood the instructions from the Delhi ATC.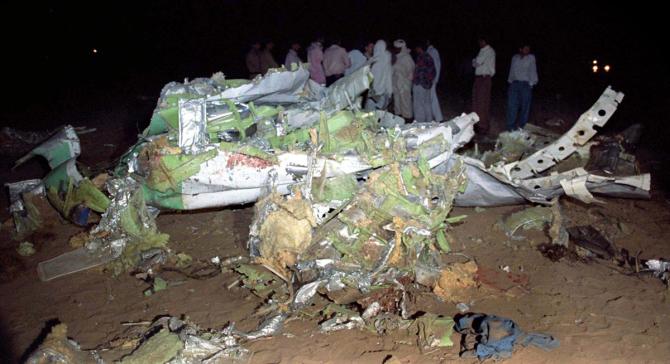 What specifically drew you to this story?
I had a casual interest in aviation and this piece gave me the opportunity to actually report on it, besides just following the sector.
Since this was an event that happened nearly 25 years ago, the storyline had a clear beginning, middle and end.
Plus the inherent drama that is associated with the piece was part of the attraction.
It also helped that there was documented paperwork associated with the crash, which made it possible to refer to multiple sources aside from speaking with people whose memories may fail with the passing of years.
Could you tell us how you went about reporting on and researching the crash?
I began working on this story during the lockdown. Since we couldn't leave our respective neighbourhoods, all reporting had to be done from home.
To begin with, I started with a search on the Internet. There were a lot of news reports from the time. I was fortunate to also get access to newspaper archives. That served as a starting point.
There was other reading material too: Resolutions passed in the International Civil Aviation Organisation, Parliamentary proceedings etc.
But what formed the backbone of the piece was the accident report. This is the document that articulates everything that happened in great detail. It also includes transcripts of the recordings from the black boxes of the two aircraft and the ATC's account.
All of this helped me recreate the events leading up to the moment of the crash.
I also spoke with the lead investigator of the crash, several aviation experts as well as journalists who had reported on the incident.
Natasha Badhwar, the former NDTV journalist who was among the first reporters to arrive at Charkhi Dadri, described the scene to me in the hours following the crash.
Chindu Sreedharan, the former Rediff.com journalist who had visited the village a year, later also helped bring to life the scene that I couldn't visit personally due to the lockdown.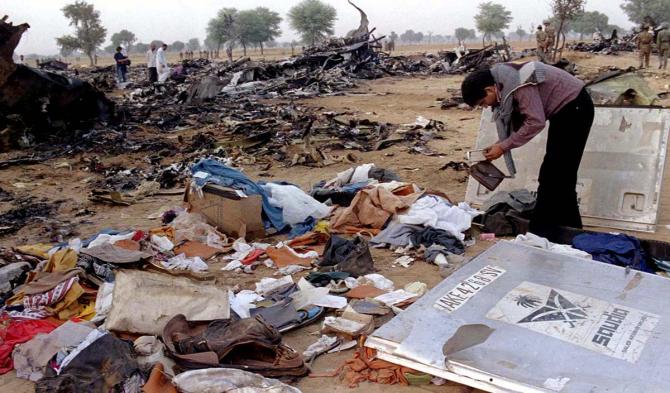 Was that a challenge... not being able to visit the site of the crash?
Of course, it helps if you're able to visit the place personally but I knew all along that it wasn't going to be possible.
So I relied on accounts of people who were there and the newspaper reports from the time.
But being locked down also opened up possibilities I likely wouldn't have thought of earlier. Now, I could reach out to people all over the world over a Zoom call.
These included people such as Enrique Valdes, a former American pilot, an air crash investigator and a member of the language proficiency study group, who helped me understand the long-term effects of the collision on the industry.
Was there a standout moment from your reporting/researching process that has stayed with you?
The entire process -- from pitching to submission of the first draft -- took about six weeks.
For the first couple of weeks, though, I was unable to find the accident report at all.
I'd tried everything to lay my hands on it, including filing an RTI, but couldn't find it. But I realised it was hiding in plain sight on the DGCA website, just under a different title.
That was a big moment, mostly because the report had everything I needed.
Speaking with NDTV's Natasha Badhwar was also insightful. This is the world's worst mid-air collision. Yet it isn't part of our collective memory.
It was she who pointed out the possible reason for this: the Indians on board were largely working class people from rural India. There was no one from their families holding out albums of those passed away. So the event, despite its magnitude, faded away from public memory.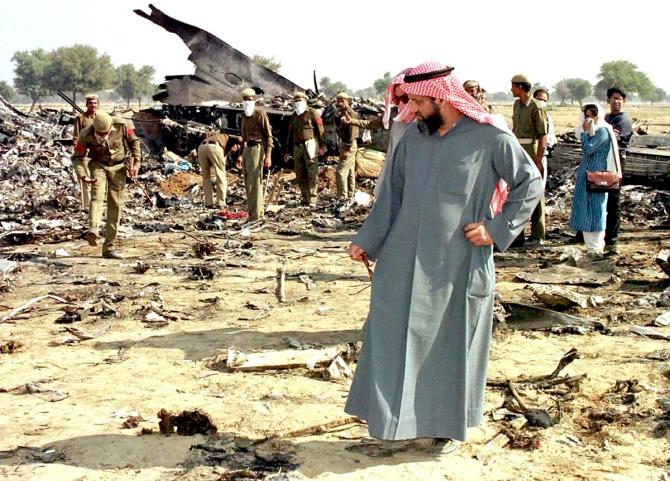 Apart from the cold facts, what did people you spoke to remember the most?
The smell of rotting bodies was the one thing that stood out in most of the accounts.
There was also a sense of bewilderment: the scale of the accident was one that no one had seen before.
The rescue and relief workers who arrived at the scene weren't even equipped to cordon off the site at first.
There was also a morbid curiosity. Hordes of people from neighbouring villages came to see the spectacle.
But the one thing that stood out was the fact that there was almost no pilferage and looting, as it tends to happen in a situation like this.
The people I spoke with talked about the kindness of the villagers who were the first responders. They set up a temporary mortuary and even helped families try to look for their loved ones.
Your piece also identifies a few Indian passengers: '... a labourer, excited to get a job abroad. An air hostess was on her last flight before she got married. Two children were on their first flight ever'. Was it possible to get in touch with anyone related to some of the dead passengers?
I did try but nothing materialised, unfortunately.
What about V K Dutta, the air traffic controller in charge during the evening of the crash. Did you get any indication of what effect this crash may have had on him, personally?
Unfortunately, he didn't respond to my interview requests. However, he had been interviewed for a documentary where he described the immediate moments following the crash as nerve-wracking.
Following a short suspension, he was reinstated when it became clear that he had followed the correct procedures.
I am told that he continued in the profession and led a fairly uneventful career. The sense I got was that, while the crash affected him, he had a successful career thereafter.
You haven't reported on aviation before this. And this is a longform piece. Did you read anyone in particular or a particular kind of writing while you were writing this piece?
For style, I re-read old stories by William Langewiesche (Langewiesche is a former airplane pilot and the international correspondent for Vanity Fair. He is the author of several award-winning articles and books, including landmark narrative features on airplane crashes.)
As part of research for this story and a better understanding of the subject, I also read aviation-related books as well as resolutions, manuals and other technical material.
In general, I read a lot of the stuff that's up on Longform.org and Longreads.com out of interest, but perhaps I was more attentive to structure, style, etc, in those stories around the time I was working on this article.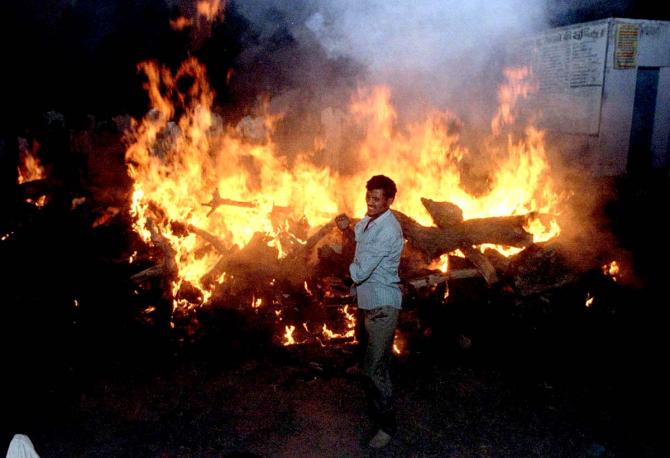 Who else do you read?
My favourite non-fiction writers/journalists include: Simon Winchester, Jon Krakauer, Ben Macintyre, Michael Lewis, William Langewiesche, Atul Gawande, David Grann, David Epstein and Philippe Sands.
Lionel Shriver, John Irving, Tom Wolfe, and Jeffery Eugenides are among my favourite fiction writers.
I also read a fair bit of crime fiction by way of Anthony Horowitz, Tana French and Keigo Higashino.
What kind of inputs did your editors give you that helped make the piece better?
They asked some smart questions and made me think about some things that I think helped improve the story. The freedom to write it and structure it in a certain way was great.
Overall it was an involved, collaborative process over a few months and I am very glad I got to work with the 52 team. They were also extremely patient through my last-minute panic!
The idea for footnotes was a very clever stylistic innovation; it came from editors Supriya Nair and Vikram Shah. That's unusual for a journalistic piece.
Could you tell us a little about your writing process? How does it differ from article to article?
Obviously, an 800-word story will require to be approached differently than a 5,000-word story. The volume of reporting would be higher for the latter.
But overall the approach is the same in that I write as I report. When I've completed the interview, I try and write down whatever I've got from the conversation first because it's fresh in my mind. I plug the verbatim quotes later.
I don't wait for all the information to come in to start writing the story.
How and when did you get into journalism?
I always wanted to be a journalist, but I didn't study it. I completed my graduation in English Literature and post-graduation in Sociology from Delhi University.
I completed my MPhil from Cambridge and I started out as a journalist.
I interned at the Mumbai Mirror during the first year of the paper and contributed to it as a freelancer later.
Between 2009 and 2014, I was employed at the Hindustan Times. But for the past six years I've freelanced.
So far, I have contributed to publications such as Caravan, Quartz, Wired, Guardian, BBC and Foreign Policy among others.
What tips do you have for young journalists and writers?
I don't feel confident about a story till I've spoken to a lot of people.
So my first piece of advice would be to speak with as many people as possible. Don't over-report; but definitely report more than you need.
If you are a freelancer, like I am, you don't always have bosses and colleagues with whom you can speak about your piece.
Find one or two trusted journalists whom you can run your story by and/or speak with when you have doubts.
I have 2-3 trusted journalist friends on whom I lean for advice and to whom I send the first draft of my piece to be judged.
Ultimately, read. A lot. Fiction and nonfiction, it doesn't matter. Follow the news of course -- and not just from one or two sources but rather a variety of local and international outlets.
Also read people whose style you admire but also whose style you dislike. I hate-read quite a lot.
What are some of the other pieces of which you are proud?
This (external link) piece about a man's fight for justice for a stray dog; this (external link) piece about being a jockey and this >(external link) one about South Asian adoptees's search for their biological parents.
Ultimately, why is what you do important?
Is it? I am just a freelance journalist who writes and reports about what I find compelling or to follow my own curiosities and interests.
It's important (to me) because I love my job and could not possibly imagine doing anything else.
Of course, sometimes stories can have a real impact or start conversations and that's certainly gratifying.
However, I think for the most part my work is not really impactful in a way that other journalists's work might be.
But if it makes someone think or is engaging or eye-opening in some way, that is rewarding too.
*In one of the most shocking incidents in aviation history, in 2014, a Malaysian Airlines international flight that took off from Kuala Lumpur and disappeared enroute to its destination, Beijing in China. The last communication with the aircraft took place around 38 minutes into the flight, when it was flying over the South China Sea. In 2015 and 2016, partial debris from the aircraft washed ashore, but the reason for the disappearance was never resolved. No survivors were found.
*Four months later, another Malaysian Airlines international flight from Amsterdam to Kuala Lumpur was shot down while flying over the conflict-ridden east Ukraine. There were no survivors.
Feature Presentation: Rajesh Alva/Rediff.com