The champion shooter's gold medal is the result of hard work, patience and humility.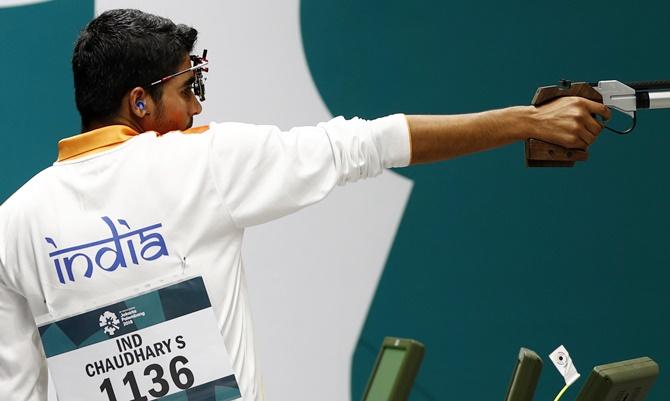 Saurabh Chaudhary is not the first Indian to win a gold medal at an international sporting event.
He is one of only a handful of Indians to win gold on his debut at the Asian Games.
The champion in the 10m air pistol event is just 16.
Here's what you can learn from his awesome success:
Age doesn't matter
Saurabh got interested in the sport only three years ago.
In a year, he made his debut at the Asian Championships in Tehran in 2016.
In 2017, he qualified for the Youth Olympics where he won a gold medal and set a junior world record.
In 2018, he qualified for the Asian Games and won gold.
Strive hard for excellence
The road to success can be challenging and requires you to be both patient and focussed.
Saurabh, a farmer's son, had to travel away from home to get the best training.
He trained at Amit Sheoran's academy at Benoli near Baghpat, which is 53 km from his village, Kalina, in Meerut.
The effort has begun to pay off handsomely.
Stay calm under pressure
We have seen the finest talents crumble under pressure.
On Tuesday, August 21, Saurabh was competing with world champions like Jin Jingoh from South Korea. He was unfazed.
'I did not feel any pressure,' he told reporters after the event.
His calm demeanour helped him focus on the competition and give it his best shot.
Don't forget your roots
Success can be overwhelming for some. But this champion values his humble upbringing.
'I like farming. We don't get much time off from training, but whenever I do, I go back to my village and help my father,' he mentioned in an interview.