Does your organisation help you achieve a perfect work-life balance?
What are your priorities when it comes to balancing work and family? Take this survey and tell us.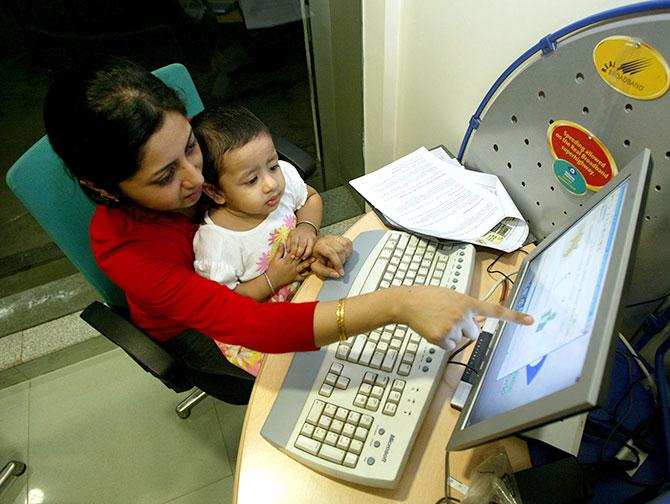 We constantly hear of new work life balance initiatives launched by organisations.
Is your organisation really addressing your needs?
Work-life balance means different things to all of us because we all have different priorities.
What really matters to us varies from one person to another and there is no one-size-fits-all solution.
We would like to hear from you what your priorities are when it comes to managing work and personal life.
What are you willing to trade off? At what cost?
What initiatives would you like your company to take which will help in improving your work-life balance?
We want insights into what really matters to you.
Please take the survey below and give us your feedback.
It will take you about 10 minutes to fill the questionnaire and your responses will be anonymous.
This survey is being conducted by Cerebrus Consultants, a leading HR consulting and advisory firm in India.
The survey results will be published on Rediff.com
Image published only for representational purposes. Photograph: Jayanta Shaw/Reuters