The latest Raw Mango studio in Delhi is more than just a designer store, says Manavi Kapoor.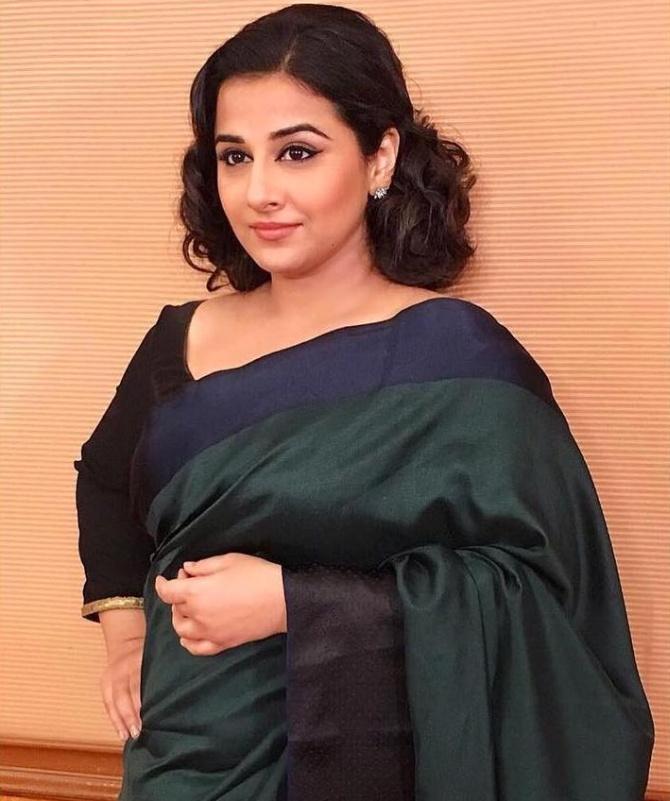 It's a virtual no-brainer that Raw Mango's first Delhi store is located in the city's hip art district, Lodhi Colony.
Designer Sanjay Garg's label has been known for its trademark aesthetic, largely due to Garg's own eclectic collection of "objects".
Housed in a virtual oasis -- a grand old Lutyens' bungalow with tall archways and pristine white exterior -- the "New New Delhi" store is as upper-class Delhi as it gets.
"It was important for us to ensure the store was truly designed to feel like Raw Mango. But equally important was the idea of becoming one with the local architecture of the building, representing a version of Delhi and being embedded in the original New Delhi architecture," says Garg.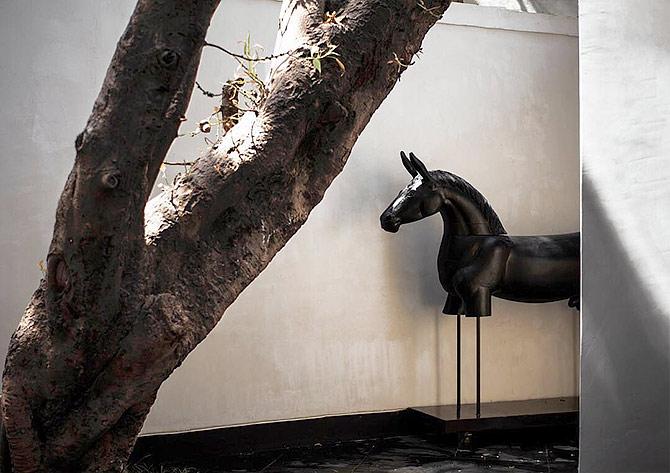 This is the brand's third standalone store in the country, and the first in Delhi proper.
Before Lodhi Colony, Delhiites could either visit Raw Mango's studio in Angoori Badi, Chhattarpur or buy its apparel from multi-brand designer stores such as Ogaan.
The Angoori Badi studio has stood for Garg's design vision and the Lodhi Colony store takes the legacy forward.
A walk through the building makes it evident that Raw Mango is more a design house than a niche apparel label, pushing the boundaries with architecture, interior design and artwork that is truly Indian.
A towering archway opens into a courtyard. Strewn about are sculptures and busts, all from Garg's private collection.
One artwork that was created specially for the Lodhi Colony space stands out in the courtyard.
Created by Jeevan, a student of the College of Art, Delhi, the bronze arm stands vertically under a pomegranate tree, its hand reaching out to support the curving trunk.
When Garg and his team took over the old building, the tree had obvious signs of long years of neglect.
The arm is now symbolic of the nourishing care Raw Mango's designers gave this tree and their respect for all things historical.
The pomegranate tree now stands tall, lush with spring blooms and in harmony with the colourful bougainvillea and mango trees in the courtyard.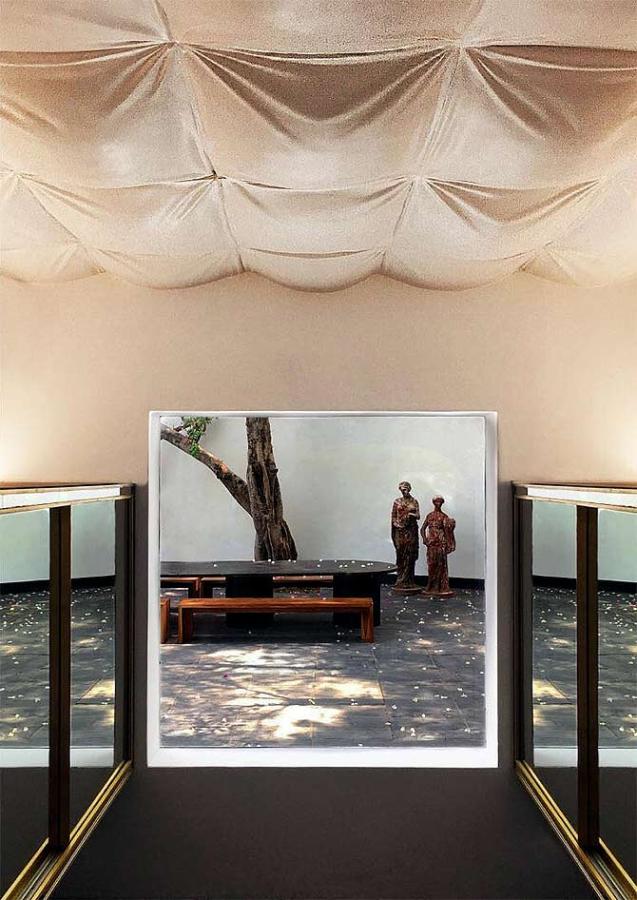 Each corner of the interiors has been designed and laboured over by Garg and his team. It took nearly a year to put every little detail together.
For instance, the light switches have been replaced by tiny bronze hands, brass dome lights are consistent throughout the store and all apparel cupboards are lined with muslin.
The ceiling over one section of the store replicates the design of a shamiana (marquee), white plaster of Paris moulded to look like pleated cotton cloth.
There's greater use of mirrors in this store than there is at Angoori Badi, and each corridor in the store has a different aesthetic.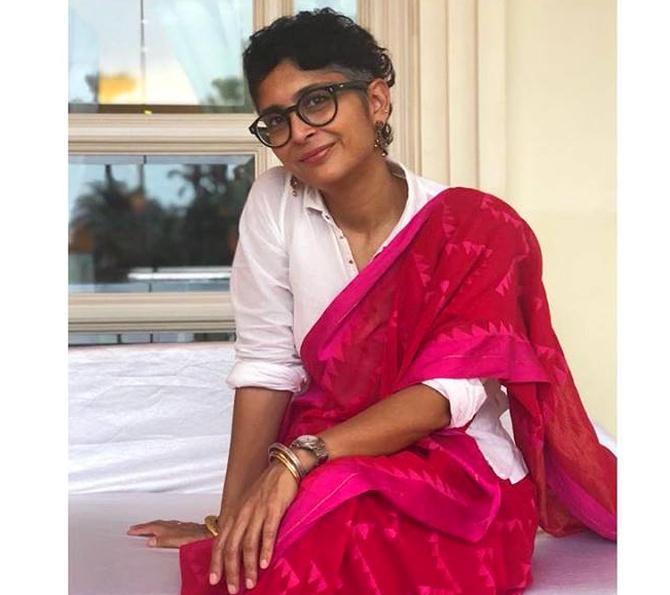 The ready-to-wear garment section, for instance, has rose pink organza curtains and the sooti (cotton) sari section is lined with mirrors.
A row of traditional wooden cupboards has been painted black and lined with bright green Mashru fabric.
The bridal-wear collection inside these cupboards presents an interesting play of colours.
A small section also has on offer Garg's RM10 collection, "non-apparel" objects -- figurines, cufflinks, small boxes and sculptures.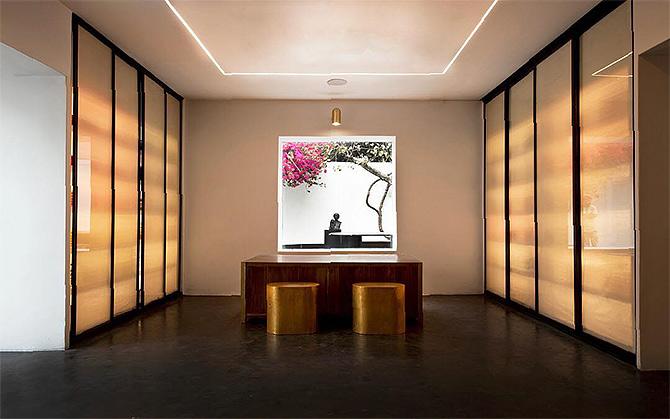 Hearteningly, there is an abundance of seating inside the studio. A brass divan is topped with a white linen cushion. Wooden benches and stools are aplenty.
The courtyard has a long table with benches. An Indian fusion playlist soothingly blots out the blaring chaos of the city outside.
It's a space that's bound to make customers overstay their welcome.