Global companies, e-commerce platforms and software product firms all want skilled digital workers.
And they are willing to pay, say Romita Majumdar and Neha Alawadhi.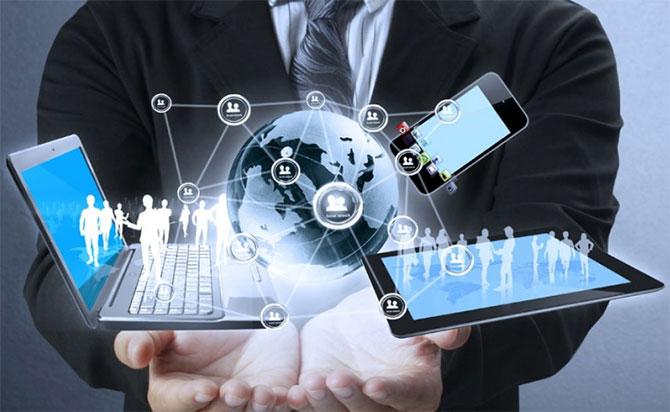 Digital skills are to 2019 what computer engineering skills were 10-15 years back.
Information technology companies are now ready to shell out significantly higher amounts to acquire talent with good skills.
With every firm trying to increase its income from digital services and establishing a strong digital capability, the race to acquire people trained in skills like artificial intelligence, big data and analytics, machine learning and even advanced user experience has grown intense.
"The rapid increase in pay packages for those with such skills can be seen across both freshers and experienced employees.
"Earlier, companies paid a premium when they hired a skilled lateral but, at the fresher level, the salary offerings were pretty uniform. Now, that has changed as they seek to hire and retain premium talent," said Kris Lakshmikanth, founder and managing director, The Head Hunters India.
Especially for staff having experience of at least three years, companies are investing in training them in specialised domains and technologies, he added. This makes it all the more important for them to offer stronger incentives for retention.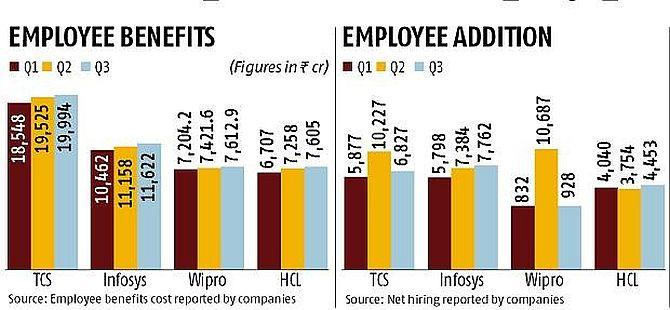 Consequently, over the past year, there has been an almost 50 per cent hike in the salaries of such talent.
This has also been reflected in the numbers reported by the IT majors in the ongoing financial year when employee costs have increased uniformly despite the hiring numbers being largely erratic.
"Historically, the demand for such talent was centric to some of the early adopters like BFSI (banking, financial services and insurance), IT and e-commerce.
"However, there is a widespread adoption by other industries such as automobile, manufacturing, pharmaceutical, life sciences, logistics and media, among others," said Karan Madhok, manager, Michael Page India.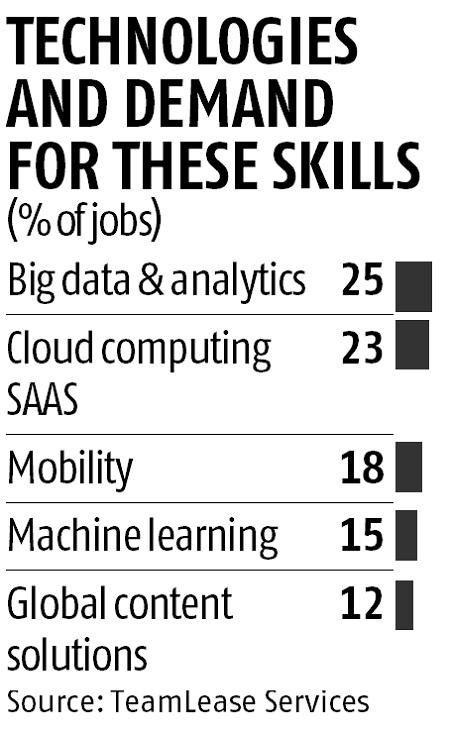 Given there is shortage of high-calibre candidates vis-a-vis demand, companies are willing to pay a premium along with other benefits and long-term incentives in order to retain talent, leading to an increase in the overall compensation levels, Madhok said.
According to Michael Page's 2019 Salary Index, skills in digital analytics and data sciences can fetch employees a hike between Rs 18 lakh and Rs 1.55 crore (per annum) depending on their experience.
There is a high demand for professionals with expertise in niche areas such as computer vision, natural language processing and speech analytics.
Companies are showing a preference for professionals with strong hands-on experience, even at leadership levels, across industries.
Global companies, e-commerce platforms and software product firms are more likely to pay such premiums.
On the other hand, traditional technology roles like project managers, infrastructure and application managers and developers can only command a Rs 20 lakh to Rs 70 lakh salary (per annum), found the report.
"The average salary increase for a generic skill is between 10 per cent and 20 per cent. But for niche skills, people receive hikes upwards of 50 per cent," said Alka Dhingra, general manager, TeamLease Services.
Besides, she said, many companies have now discovered that they already have the people they need, but are merely using them ineffectively.