Do you agree with the CBSE's definition of a modern girl?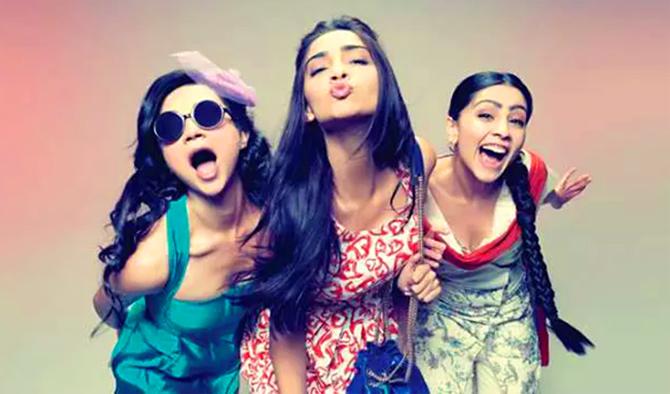 Remember the time school textbooks were treated like the gospel truth?
Well, not any more.
Here's how a proposed text book describes the modern girl.
'The modern girl is no longer shy, obedient and homely creature as she used to be... She claims for her rights as she wants to enjoy life like the boys. She is more a self-centered creature than a loving daughter or sympathetic sister,' claims Current Essays and Letters, written by Purabi Chakraborty.
The book is intended to be part of the syllabus for the Central Board of Secondary Education, Indian Certificate of Secondary Education and Indian School Certificate.
Chakrabory holds a master's degree in English, a bachelor's degree in education and a diploma in teaching English.
On August 19, Kolkata-based Abhik Hasra shared some pictures of the essay's content on Facebook.
You can check them below: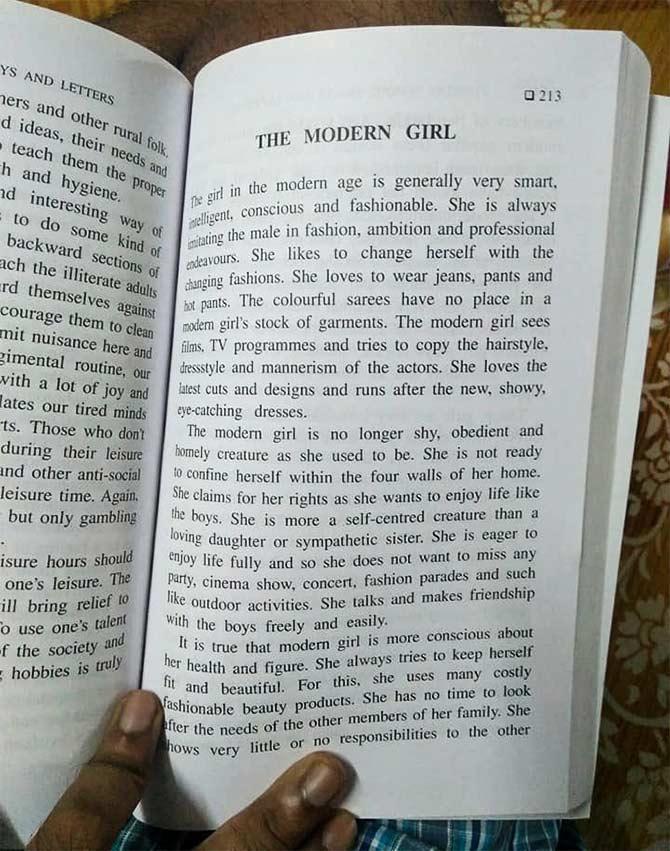 Photograph: Kind courtesy Abhik Hasra/Facebook
On August 21, author Taslima Nasreen shared a screenshot of the book's contents on Twitter.
'What a disgusting definition of a modern girl! Students should unlearn this if they have already learned from the book,' she posted.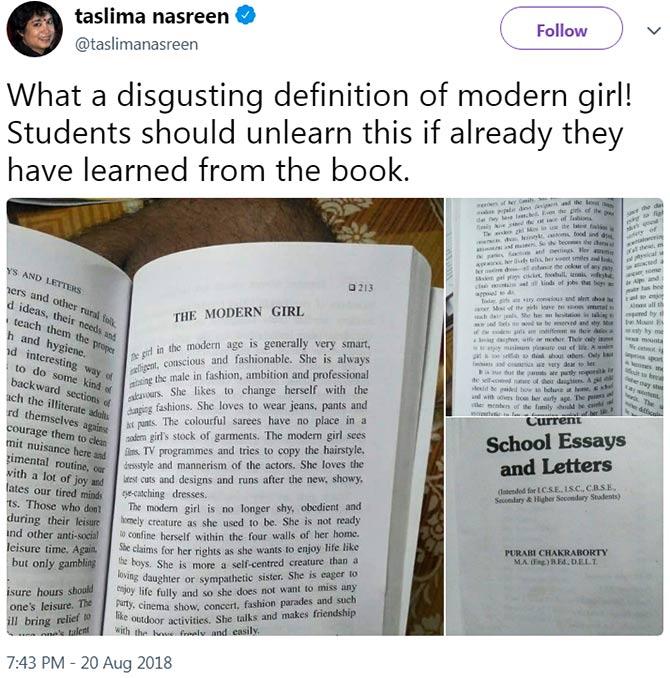 Photograph: Kind courtesy Taslima Nasreen/Twitter
The post has since gone viral and sparked an outrage among parents (external link) and Twitter community.
Dear readers, what do you think about the essay?
Do you agree with the definition of the modern girl in the book?
Is the modern girl self-centred?
Take the poll below and share your views.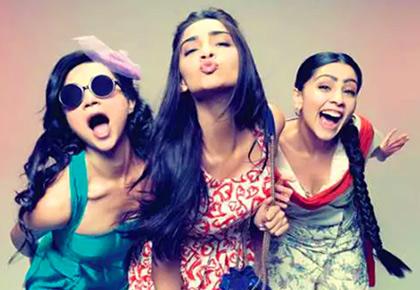 Lead image -- a still from Aisha -- used for representational purposes only.