We asked you, dear readers, to send us your favourite photographs of India.
Rediff.com's Uttam Ghosh looked through his travel albums to share some incredible images.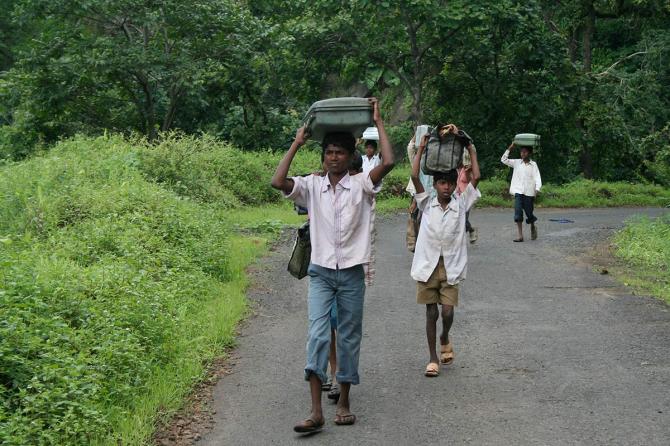 A small group of children walk miles in a dense forest area of Melghat, Maharashtra, on their way to the ashram shala where they will stay for a week to study.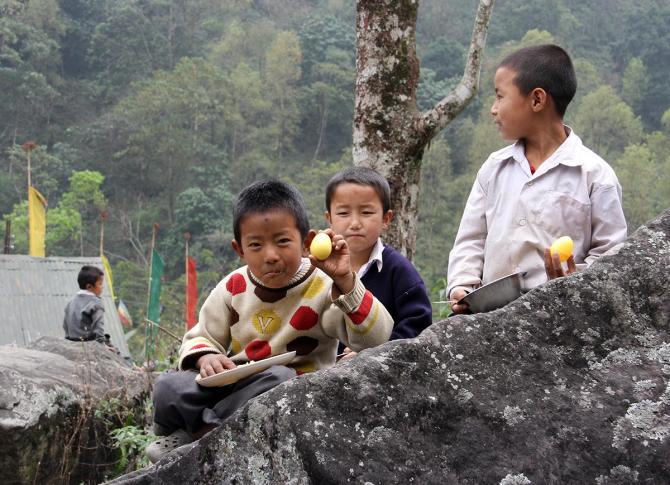 Children enjoy a mid meal break at a primary school in rural Sikkim. They love eggs.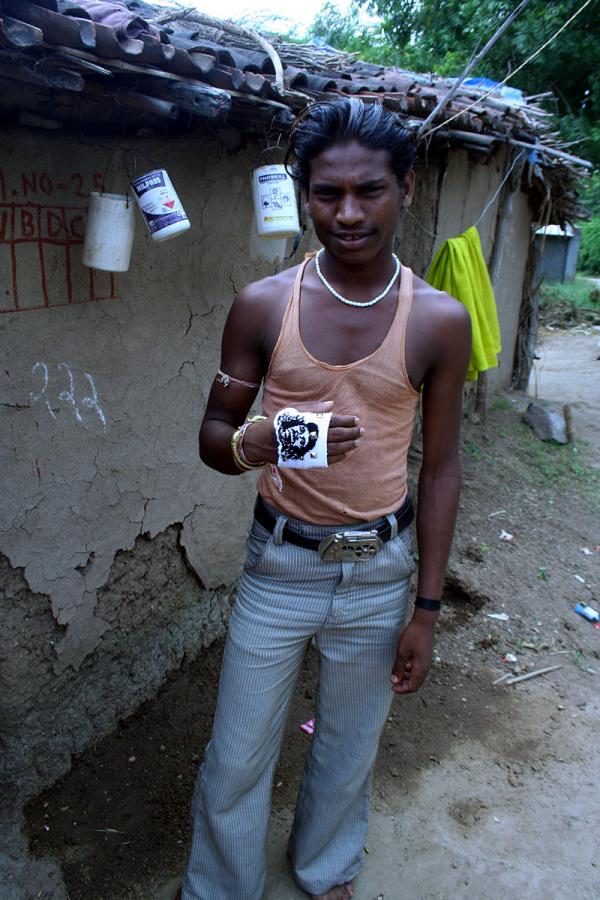 This tribal boy from Tembhali, Nandurbar, Maharashtra, keeps the revolutionary next to his heart even when he is swimming in the river.
He'd just come back after taking a dip when I took this picture.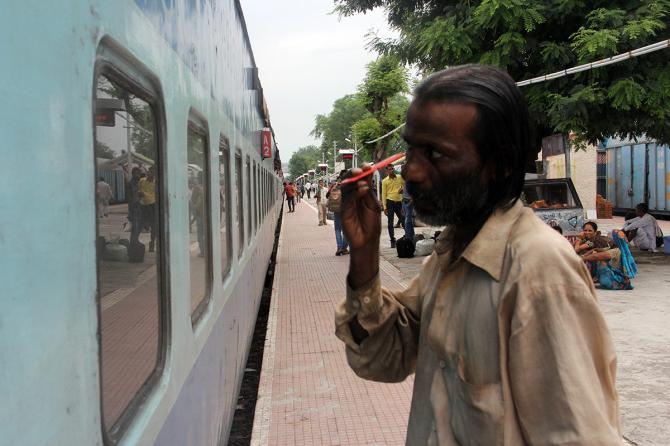 The Himsagar Express -- with the second longest route in India, which travels from Kanyakumari to Jammu -- becomes a mirror for this man when it halted at a station somewhere in Andhra Pradesh.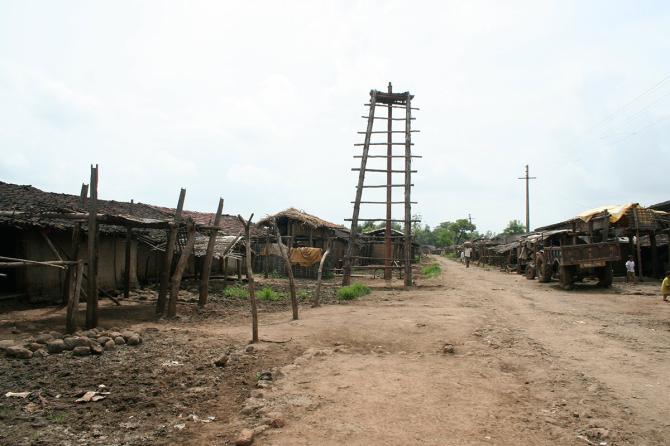 A picture of a village deity in an adivasi region in Melghat, Maharashtra.
I had never seen something like this and I mistook it for a ladder leading to a watch tower.
Members from the Kriya Karam Natak Mandali dancing their way to a village next to NH63, on the outskirts of Jagdalpur city in Bastar, Chhattisgarh.
They were enacting and celebrating the life of a dead person.
---
Dear readers, Please share your FAVOURITE pictures of India with us.
Tell us why that picture represents India for you. Kindly mail it to getahead@rediff.co.inN (Subject: Independence Day) along with your NAME and LOCATION.
We will publish the best pictures right here.