What better way to know a place than to learn its cuisine?
Learn the art of working with terracotta and stoneware clay...
...If it's textiles that turn you on, a holiday in Jaipur could be just the thing for you....
...Add an extra dimension to a holiday in spiritual Dharamsala by immersing yourself in Tibetan art...
Text: Sadiya Upade. Illustrations: Dominic Xavier/Rediff.com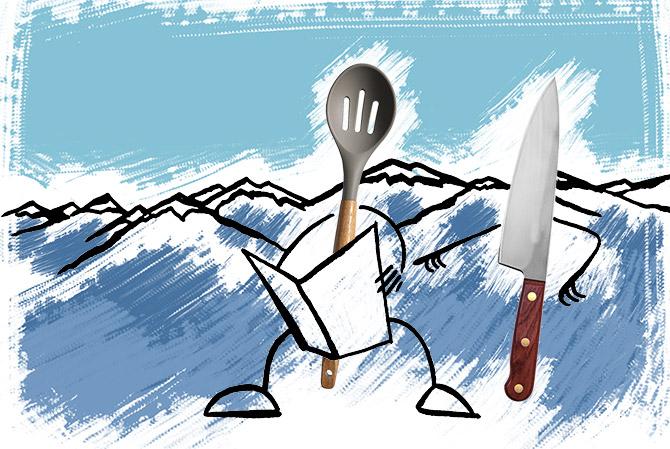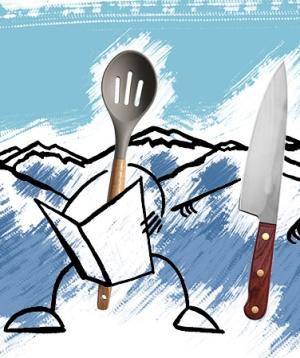 Mood for food
What better way to know a place than to learn its cuisine?
The Bangala in Karaikudi, Tamil Nadu, is a heritage hotel that offers three-day and week-long masterclasses in Chettinad cuisine (Rs 80,000 for a four-day stay with cookery classes thrown in).
In the three-day cooking course, you will learn 30 to 40 recipes. Local chefs train you in traditional recipes and you also get to learn about the history of the cuisine, its spices and ingredients.
The Rajbari Bawali, a majestic heritage property near Kolkata, is another place where you can pick up local cuisine, in this case, Bangla ranna.
Learn the secret of making mishti doi, master the intricacies of cooking with mustard and poppy seeds and find out about the influences that have left their mark on Bengali culinary tradition.
The Rajbari Bawali charges Rs 2,500 plus GST for cooking classes; room tariff is separate.
For a taste of the royal cuisine of Mewar, head to the Bedla House in Udaipur -- another heritage property where you can chill out in style and bring out your inner chef.
---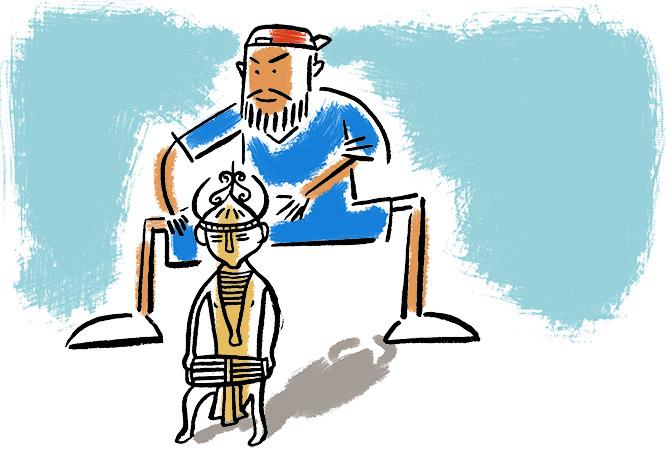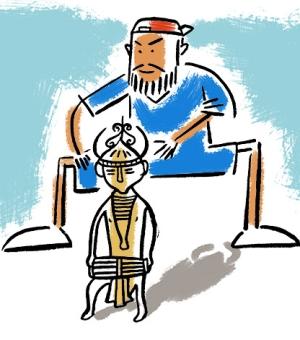 Dhokra dreams
At the Devrai Art Village in Panchgani, Maharashtra, Adivasi craftsmen and artists from the Naxal-dominated areas of Gadchiroli and Chhattisgarh practise their art and train those who want to pick up their skills.
The art form of Dhokra uses the 'lost wax technique', which goes back to the time of the Indus Valley Civilisation.
The Devrai Art Village has innovated on this by marrying Dhokra to stone and developing 'rock dhokra'.
A not-for-profit outfit, the Devrai Art Village offers internships and residencies to artists and short-term courses (Rs 1,500 per day) to those who are interested in the ancient art of dhokra.
CONTACT:
devraiartvillage.com
---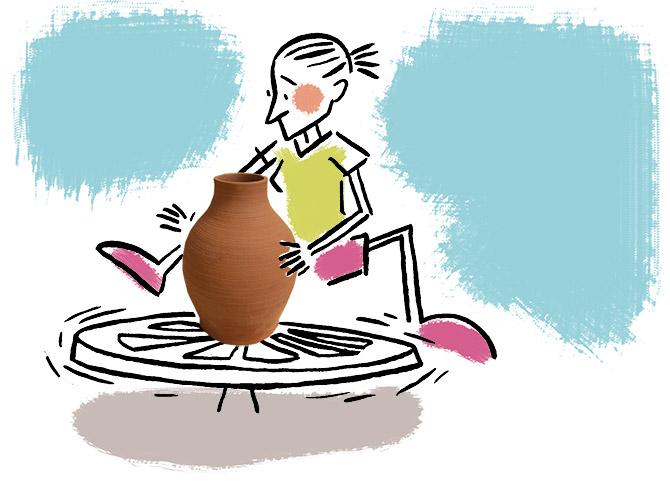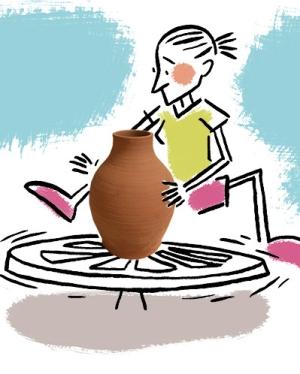 Potterymania
Learn the art of working with terracotta and stoneware clay while you holiday at the idyllic Clayfingers Pottery art cottages in Thrissur, Kerala.
The studio-cum-art residency, which is a about 45 minutes drive from the Cochin International Airport, has courses (Rs 1,200 per class) lined up all summer.
Want to play with clay up in the hills? Head north to Himachal Pradesh.
Overlooking the Dhauladhar range, the Andretta Pottery and Craft Society in picturesque Palampur is an institution of sorts.
In Andretta, your days will revolve around wet clay, music and the pottery wheel. The society offers one-day courses (Rs 650) as well as intensive three-month courses (Rs 120,000) for those who want to take a serious shot at learning the art of pottery.
---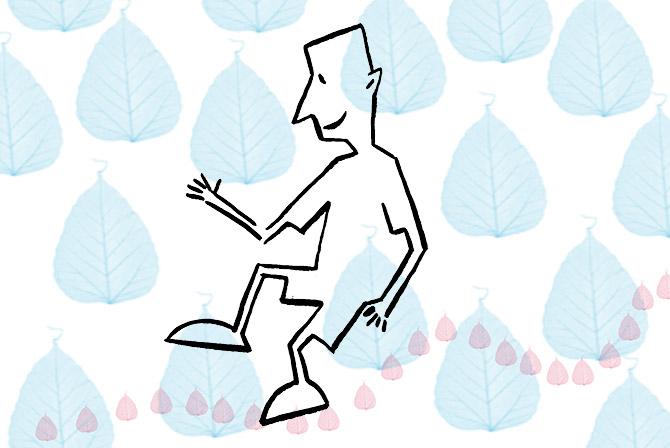 Textiles tales
If it's textiles that turn you on, a holiday in Jaipur could be just the thing for you.
Lose yourself amidst the city's rich heritage of woodblock printing at the Anokhi Museum (entry fee: Rs 30), which holds demonstrations of block carving or printing.
Then head to Chippa mohalla in Bagru, a small town 35 km west of Jaipur.
Jai Texart and Studio Bagru offer day courses (Rs 2,500 and Rs 4,000 respectively) in block printing and natural dyeing.
Neighbouring Gujarat, too, has a raft of learning holidays.
Khamir, in Kukma village in Kutch, teaches a range of traditional printing techniques, such as ajrakh, batik and bandhani.
You can stay at the Khamir Guest House (Rs 300 per head) to attend the workshops.
Somaiya Kala Vidya, in Adipur, also in Kutch, is another place where you can bone up on traditional crafts at Rs 5,700 for a day course.
CONTACT:
jaitexart.com
khamir.org
---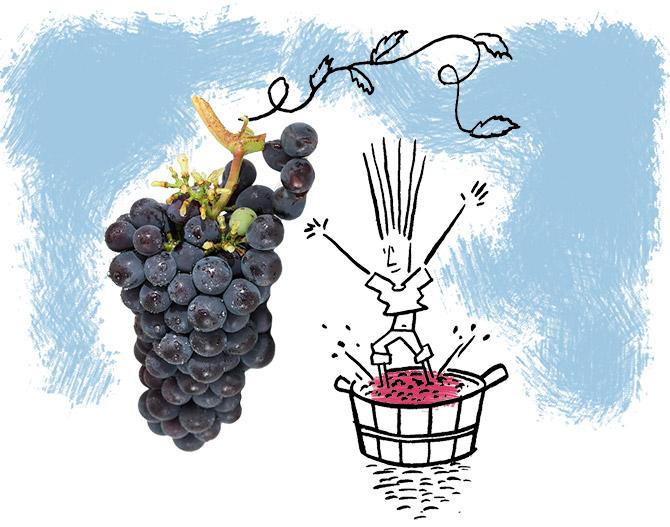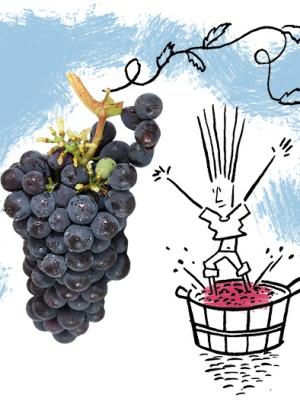 High on wine
Take a peek into the wine making process (Rs 350) -- from fermentation to filtration to the storage of wine in oak barrels -- at the Sula Vineyards in Nashik, Maharashtra.
The Tasting Cellar at Sula is where you will learn about the art of wine tasting.
You could stay at Sula's luxury vineyard property or elsewhere in Nashik.
Sula also provides introductory courses as well as more in-depth training in tasting, wines and spirits.
You could also visit Chateau D'Ori and York Winery -- both close to Nashik.
If you want the unique experience of stomping on grapes head to the Grover Zampa vineyards in Nandi Hills, which is about 40 km from Bengaluru.
Book in advance and make sure you have a group of at least 10 people (Rs 850 on weekdays plus Rs 500 per head for stomping).
CONTACT:
sulawines.com
groverzampa.in
---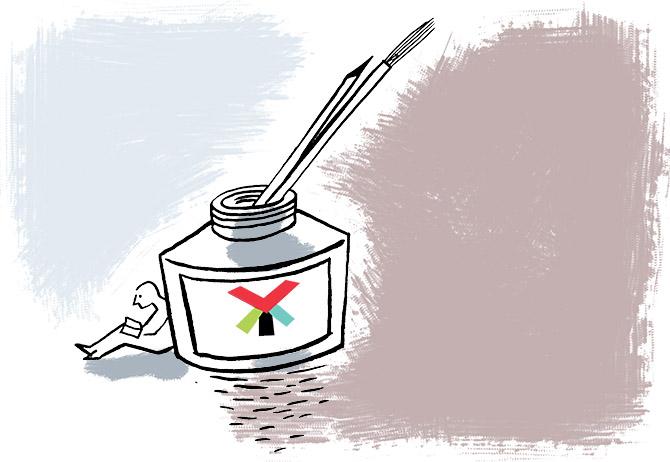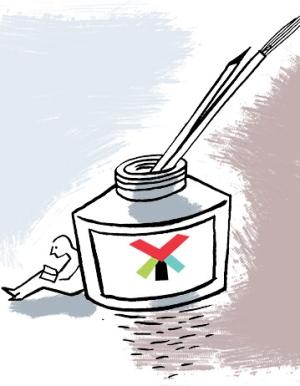 Residency retreats
Sometimes you need longer breaks to reconnect with your muse and find inspiration.
Sangam House, located 40 km outside Bengaluru, brings upcoming writers together and gives them a peaceful environment to work in.
Art Ichol in Maihar, Madhya Pradesh, is one more place where writers and artists can work in tranquillity.
Pepper House in Fort Kochi, part of the Kochi Muziris Biennale, also offers a two-month residency to artists across the spectrum.
However, each has an application process and only bona fide artists and writers get to stay at these places.
Each residency has a different cycle, keep an eye on their call for applications. One is usually asked to submit a letter of intent and work experience.
CONTACT:
sangamhouse.org
artichol.in/ArtIchol.html
kochimuzirisbiennale.org/pepper-house-residency
---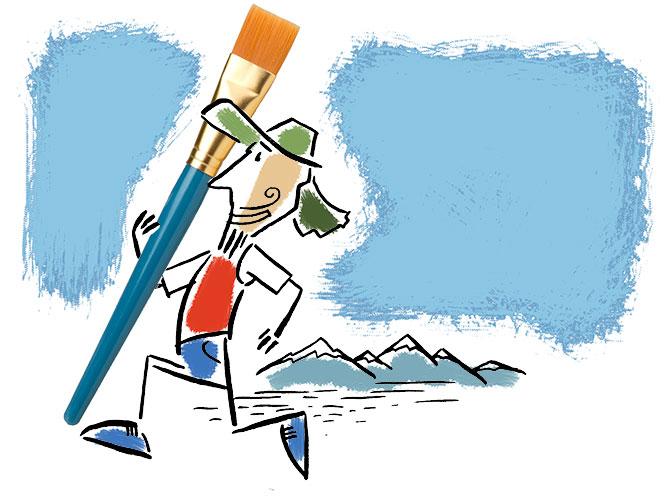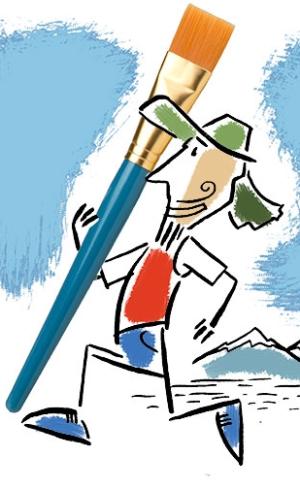 Paint and brush
Add an extra dimension to a holiday in spiritual Dharamsala by immersing yourself in Tibetan art.
The Norbulingka Institute holds workshops in traditional Tibetan Buddhist thangka painting (on cotton or silk), wood painting, wood carving, and appliqué (Rs 2,000 per day).
You can stay in nearby Dharamsala or at the sumptuous rooms available at the institute itself.
How about a holiday spent mastering the art of painting vibrant patachitras (painting on cloth)?
If the idea appeals, your destination of choice could be Raghurajpur in Odisha.
Located about 15 km from Puri, Raghurajpur International Art and Culture Exchange (RIA/CE) is home to 120-odd families who nurture the art of the patachitra.
Adopted by INTACH (Indian National Trust for Art and Cultural Heritage) to revive the traditional arts of Odisha, RIA/CE also runs an artists' residency in the latter part of every year.
CONTACT:
norbulingka.org
riace.in