We'd asked you, dear readers, to share stories and photographs of the national animal.
Rediff reader Samuil Kabir shared his story.
Samuil Kabir, 40 shared these photographs from his trip to Ranthambore Tiger Reserve in Rajasthan, India.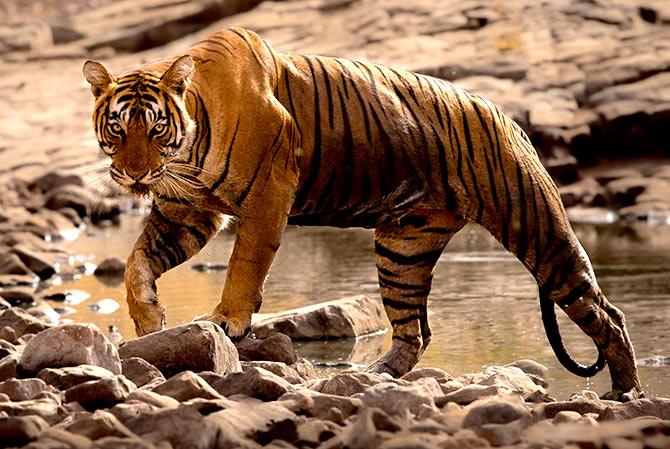 It was around 8.50 am and a very hot sunny day.
We were driving on a marshland and behind us there was a swamp.
Suddenly we realized that we missed an orange striped thing behind us. We stopped promptly, reversed our jeep and saw this huge tiger crossing the swamp.
When a Tiger walks, the jungle stands in attention.
He noticed our jeep and warned us with a killer look. We realised that it was his land and we were trespassers there.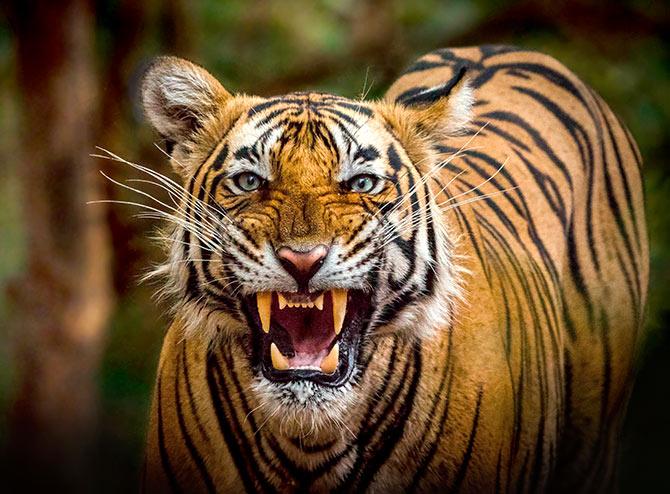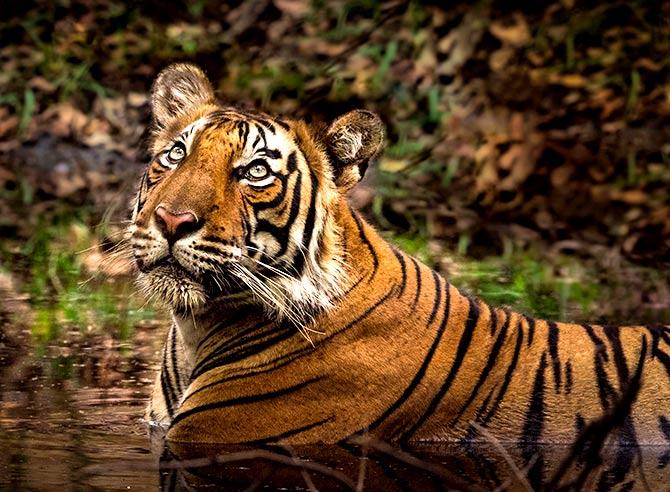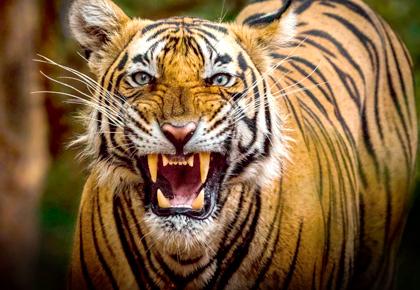 Disclaimer: The photographs featured in this series are, to the best of our knowledge, original entries submitted by readers. Rediff.com does not assume any responsibility for their originality.